ARTIST FOCUS: DABBLA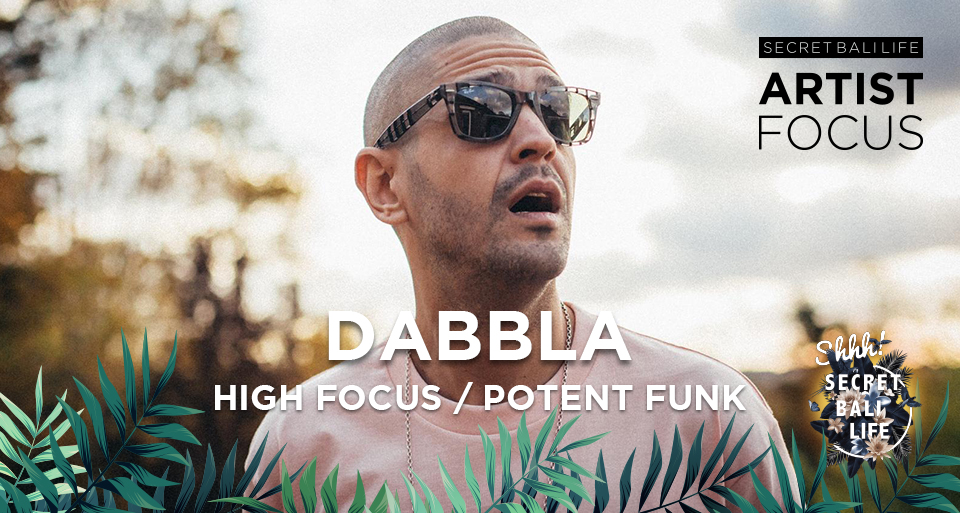 Coming straight out of North London, MC Dabbla made waves in the music scene… even during his formative years. Since then he has solidified himself as one of the UK's OG national treasures in Rap music – backing up the statement that "he is indeed your favorite rappers favorite rapper."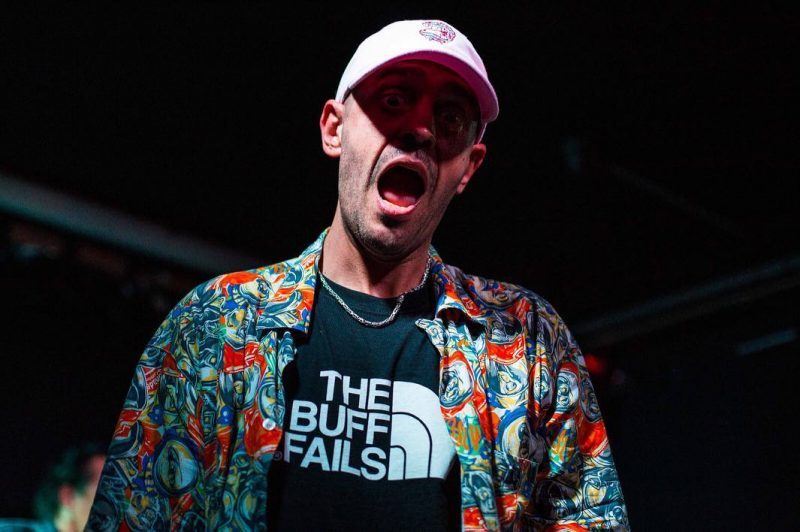 Dabbla got his start spitting on London's legendary pirate radio stations Freeze FM and Rinse. During his time there he would immerse himself in Jungle and Garage and start a life-long love affair with the music genres, which would ultimately be the root influence in his music. He would then go on to formally pursue a career in rap, with crew LDZ (London Zoo) alongside Dubbledge. Back in 2007, the collective pretty much became overnight sensations after dropping their single 'Lips 2 Da Floor', it would go on to become one of grime's earliest and more enduring viral hits. 
Not one to rest on his laurels, Dabbla went on to form two other crews – Dead Player with Jam Baxter and GhostTown, which have two successful album releases on High Focus Records under its belt and Problem Child with Sumgiii, Dubbledge and Penshui's lllaman, which has knocked out sporadic releases on Potent Funk's imprint.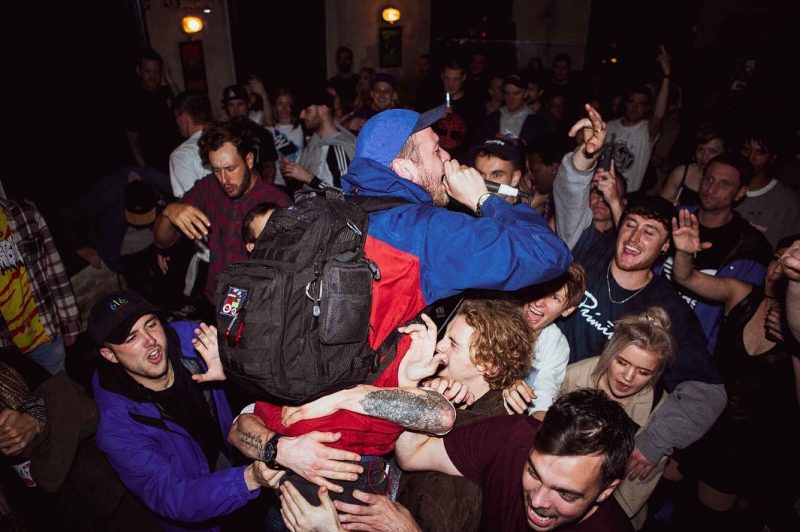 Dabbla's early mix of influences imprinted heavily on his first LP -'Year Of The Monkey' – which landed on High Focus in 2016. Featuring a cocktail of raw grime, trap and boom bap, the album debuted an eclecticism which has become his signature. As an artist, his lyrics pull from the mess and madness of London's underground, and from a sometimes-contrary passion for Eastern Philosophy. The success of Year of the Monkey launched him onto festival stages of Outlook, Boomtown and Glastonbury, fuelling collaborations with Sukh Knight & Foreign Beggars. 
At a crisp intersection between Hip Hop & Grime – 'Death Moves' – released 1st October on Potent Funk Records, is a harder, more chaotic follow-up to Dabbla's debut LP Year of the Monkey. With a heady mix of cut-throat grime and trap, and more mellow hip hop, it's a record that doesn't sit still – shifts in genre and tone tied together by the MC's powerful brand of savage wit. The album features appearances from award-winning soul vocalist Rag N Bone Man, LDZ, Eva Lazarus, PENGSHUi's Illaman & fellow Dead Players member Jam Baxter. This album truly reflects Dabbla's artistry and boasts more of the quality ' hybrid rap shit' that has earned him plaudits from fans, critics and peers alike.
Give us a rundown of your career and the major moves in your journey
_____________________________________
Erm, in 2007 we made a music video for a song called 'Lips 2 da Floor' which was basically 4 minutes of people face planting. It went viral and it's been a shit show ever since. 
We see that you are putting a lot of your time and effort into promoting your own label Potent Funk. What's the background on the label and the current drive
_____________________________________
PotentFunk was set up a long while ago, with plans to eventually release our own music through. In 2018 it was given a rebirth as I decided it was finally time to release a solo record independently. Since then the labels really started to expand. Last year we released Bristol producer Baileys Brown's LP 'Still Fresh' which was received really well, this year we're preparing to drop my next solo album as well as Dream Maclean's debut album. Both records produced entirely by label Co-owner Sumgii (616, Cult Mountain).
After a tiring gig you get home, what do you reach for first… Bintang or Wutang?
_____________________________________
Poontang ?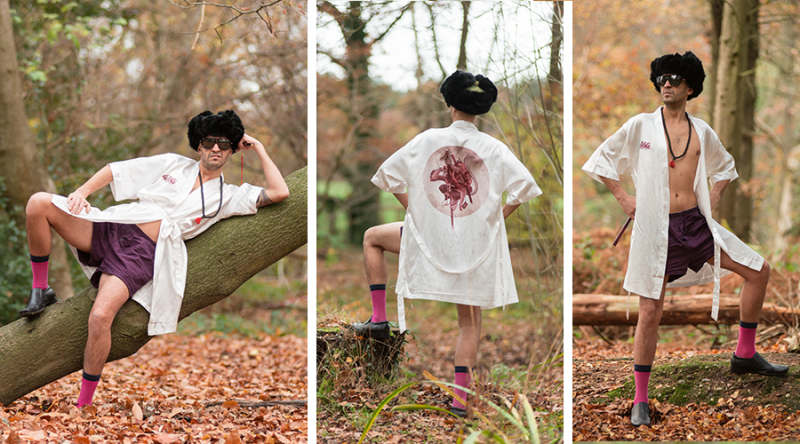 You have a longtime affiliation with the iconic UK label High Focus, give our readers some background on the label and its importance
_____________________________________
Artist and owner Fliptrix started High Focus. The labels responsible for a string of heavyweight rap singers including Jam Baxter, Dirty Dike, The Four Owls, Rag'n'Bone Man & Ocean Wisdom to name a few. I joined the label as part of Dead Players with Jam Baxter & Ghosttown around 2013 and in 2016 I released my debut album 'Year Of The Monkey'. HF are an extremely important part of rap music in the uk and play a huge part in the movement, not only in England but worldwide. They made it possible for me to quit my day job and fly around the world playing rap shows so the love is real. 
Has your relationship with High Focus changed with your Potent Funk label getting more attention most recently and if so how?
_____________________________________
Not at all, if anything I've noticed it bringing different audiences together. Plus I think it's a healthy thing to have music in as many outlets as possible. I'm just gutted I can't do play the HF birthday events being out here because that's when we all get to hang and be crunk.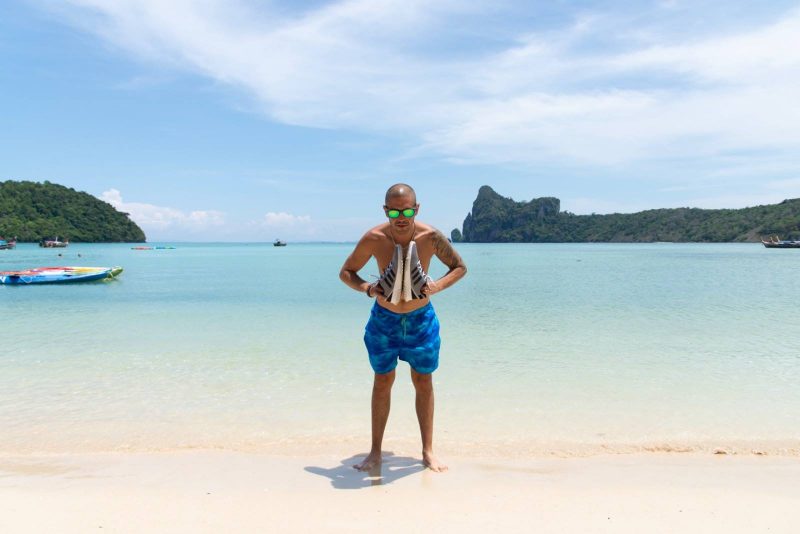 Name something you love about Asia and something you miss about home
_____________________________________
I love that I don't have to drink coconut water out of a carton anymore.  Only thing I'm missing are friends and family. 
How do you rate the current status of UK Hip-Hop both at home and internationally right now
_____________________________________
I'm gonna rant a little bit here but I think we're finally starting to see the end of the term 'Uk HipHop' at the moment purely because of the colossal amount of talent & diversity in music being exported right now. 
I rate that we're starting to cross pollinate, experiment and become More confident in different shapes and sounds even though there'll always still be that age old debate about what's hip hop and what's grime, what's rap and what's trap and so one.
Whatever you wanna all it or claim to be – it's a very exciting time for uk artists right now. 
Come see me for that #HybridRapShit innit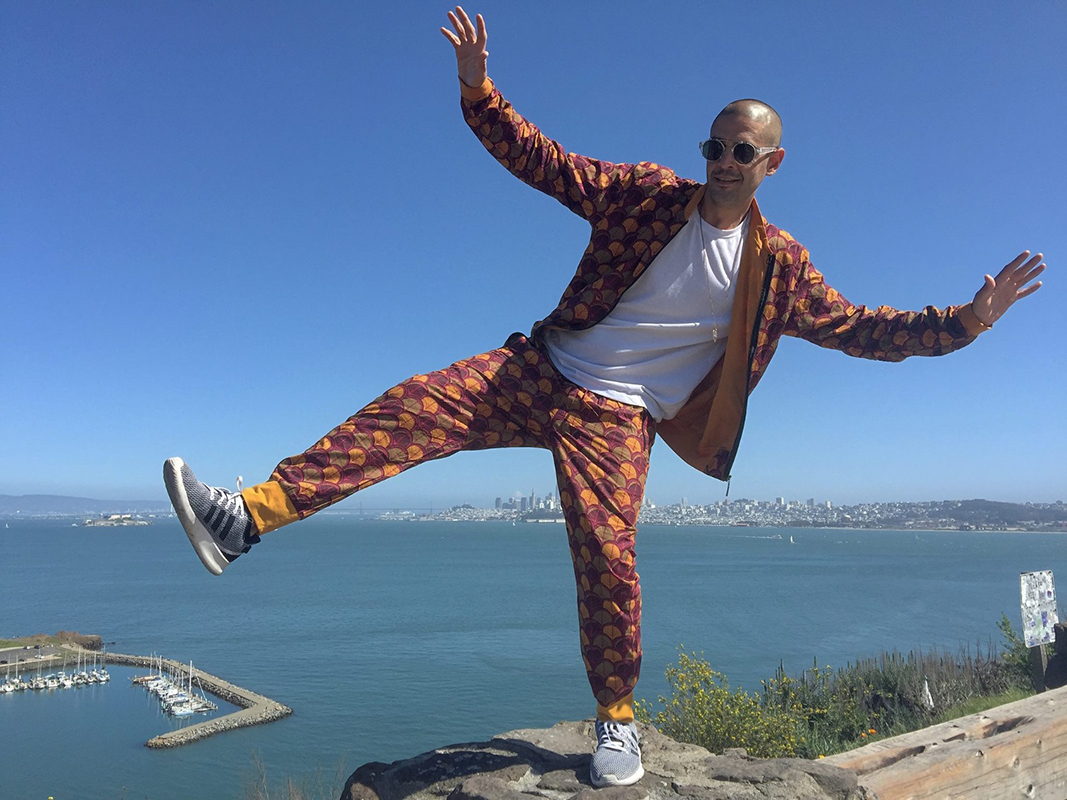 You are currently residing in Bali for a few weeks, tell us more about your relationship with the island and how it helps you to stir those creative juices?
_____________________________________
First time I came to Bali was in March when I was asked to ring announce for TIGERS EYE boxing and do a few rap shows. The boxing event was the first of its kind in Bali which flew in professional fighters from as far as Singapore and Papua alongside intense white collar matches all In the name of the fighters chosen charities. It was a huge success and I'm very much looking forward to the next one at FINNS in April. 
I'm basically having a gap year right now so I'll be hanging around for the foreseeable just eating, training and writing those sunshine inspired rap numbers.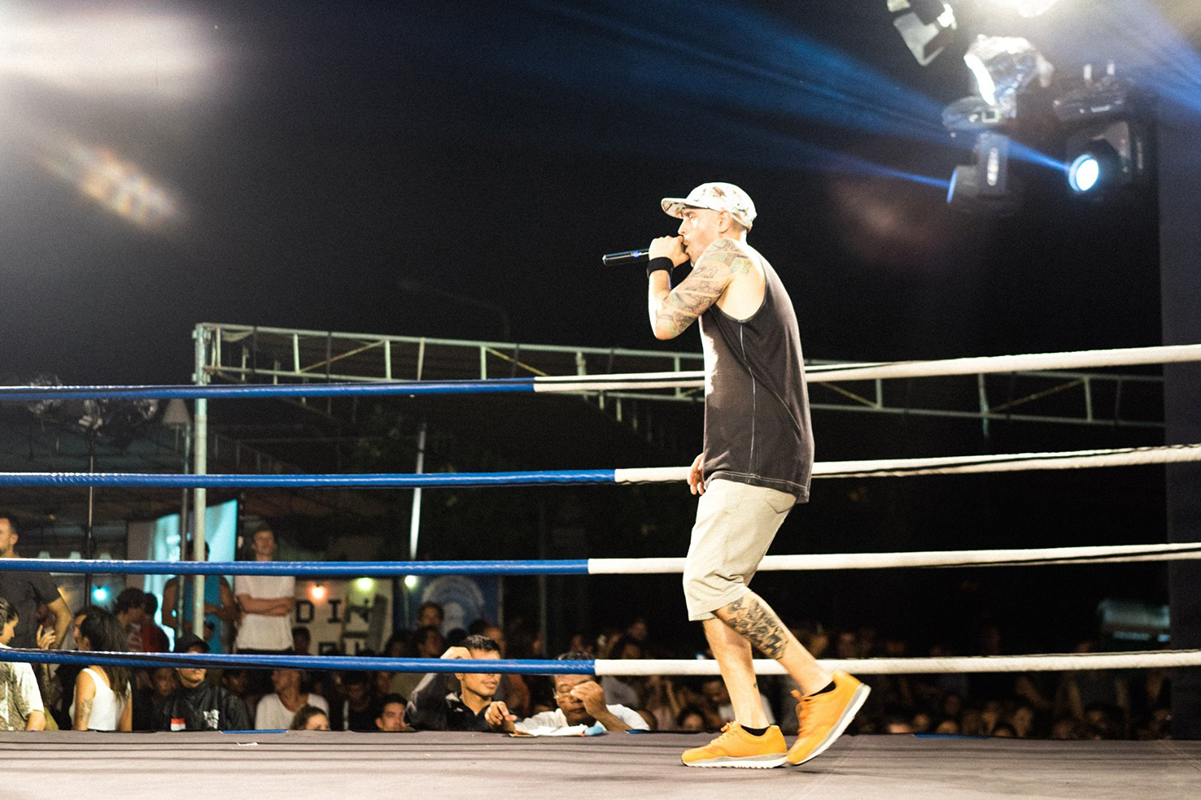 Stormzy or Wiley?
_____________________________________
Wiley, I guess 
I haven't had much time to fully indulge in the scene just yet but I've been shown some Serious bits from a few local DJs Who I played alongside at Vault back in March.
I'd be up for getting involved at some open mics nights though for sure to see what it's saying.
Sum up Dabbla in 3 words
Full of beans.