ARTIST FOCUS: DJ BORING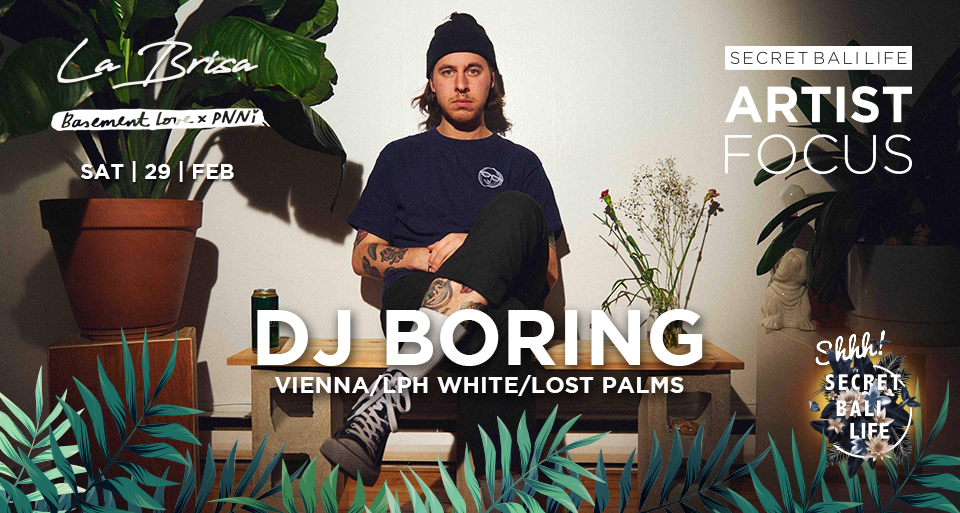 A tongue in cheek slant at DJs who take themselves too seriously, Boring is by no means a reflection of the DJs ability in the booth and in the studio. As he makes his way to La Brisa on February 29th, we thought it pertinent to find out more about this talent and delve a bit deeper into his musical concepts.
DJ Boring fell on his peculiar DJ moniker when a Swedish friend pointed out that his real name (Tristan) means "boring" in the native Scandinavian language. Since then, the Australian-Born London-Based house producer has achieved viral success (and a degree of infamy… read below) with his 2016 breakout track "Winona".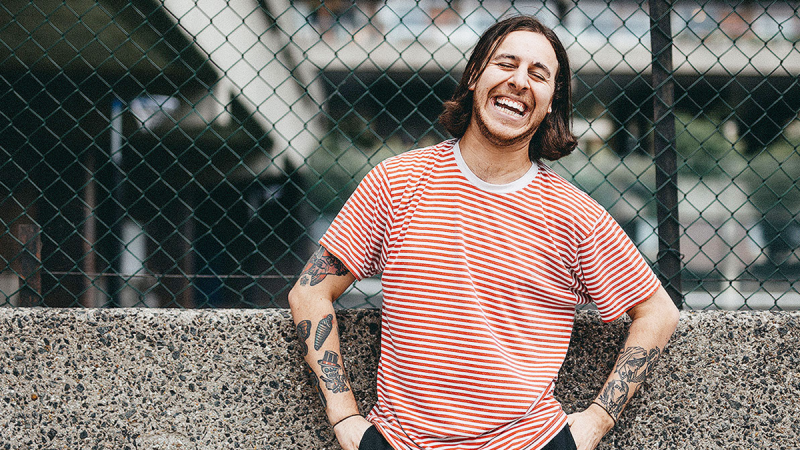 The track went on to cause a rupture in the scene. All of a sudden, several journalists questioned the intentions of this unheard-of producer, as well as other ironically named, '90s-loving artists such as Ross from Friends and DJ Seinfeld, and lumped them together as part of a "lo-fi house" craze. Despite its detractors, the song gained an avid following, and was released on vinyl by E-Beamz at the close of 2016. As quickly as the track gained momentum, so did his career – Boring went on to tour the globe and release music on Sunday Avenue (LPH White), Different Dates (Lost Palms) and his newly founded label with Stanley Schmidt, Vienna.
Winona has been distinguished by its atmospheric synth pads, slightly jarring bass swoops, and most of all, a heart-rending sample of Winona Ryder recalling a casting director telling her she wasn't attractive enough to be an actress. The track was uploaded to YouTube in late September of 2016, and quickly racked up hundreds of thousands of views almost overnight. It probably didn't hurt that the Ryder-starring sci-fi/horror series Stranger Things had just become a major pop culture phenomenon that summer.
With lots going on in the world of DJ Boring, it's easy to see why his precocious rise in popularity is only still on the incline: With names like Palm Trax, DJ Seinfield and Julio Bashmore on his repertoire of names he's performed with, spending his days touring the world, impressive collaborative EPs like "Wasted Years Of Pumping Iron" alongside Frits Wentink to playing at international festivals like Her Damit… DJ Boring definitely deserves the recognition of becoming a household name (in credible households) in such a short time span.
With his music entrenched in the visceral and the dance floor, born out of an array of eclectic and diverse influences, DJ Boring is part of a new generation of producers and DJs that harks back to a time of new groove and DIY simplicity.
With a sincere and determined focus on the raw fundamental elements of dance music and operating on an emotional depth, DJ Boring's sets and music can go deep, but remain playful. Its insistence on the bare minimum has encouraged the media to coin the phrase Lo-Fi House, but with the fundamental outline dating back to Nu Groove and Deep House DJ Boring cannot be that easily pigeonholed nor defined in this current musical landscape.
With him consistently changing it up and maturing in his style of music. The DJ and producer keeps you on your toes… begging for more. 
With DJ Boring's upcoming set at La Brisa this Saturday, you'll get to see exactly why he's one player in the music scene you should follow and…. definitely have on your playlist. Joined by fellow powerhouses in the music scene – Peak & Swift, supported by Tiago Oudman and PNNY, you'll be in for a night of electrifying music and party mayhem. Lock down February 29th in your calendars now!