ARTIST FOCUS: FAT FINGAZ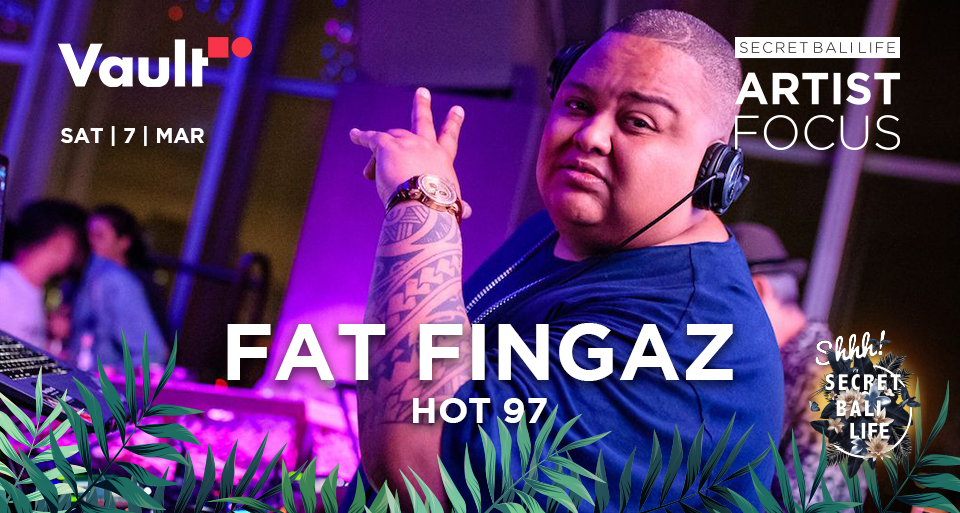 Canggu's much-loved nightspot, Vault has roped in Heavy Hitters own DJ Fat Fingaz to bring you bass heavy hip-hop bangers deep into the night and… possibly the morning this Saturday! The New York native has immersed himself in practically every aspect of DJ culture, making a name for himself as a force to be reckoned with in the industry – We delve in deeper and find out what oils the machine that is Fat Fingaz.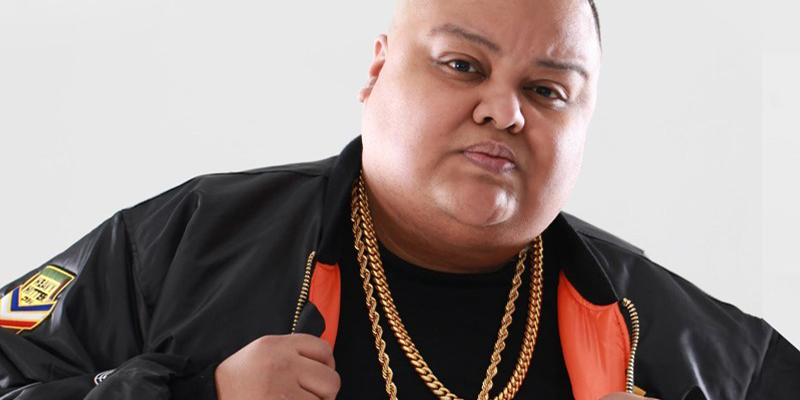 Back in his formative years, Fat Fingaz's first exposure to the craft was when his mom put up a Run DMC poster in his room and from then on his lifelong affair with DJ-ing began… from record shopping at 'The Wiz' with his mom and spotting DJs on 2 turntables mixing records to sell to when he was older living in Jamaica, Queens sneaking down to Jamaica Ave with his friends to Music Factory Jamaica, where he would eventually end up working at for the clubs last 3 years of operation. 
His career in music would take its official launch on Martin Luther King Jrs Weekend in 1993, where he was given the opportunity to be trained under a neighborhood DJ crew. The mobile club had massive parties in the city amongst the Filipino scene and mixed scenes in NYC… and with that, that weekend changed Fat Fingaz life in music.
Moving into Fat Fingaz's second chapter, where he's already living the full-blown DJ life. The formidable DJ has accomplished much over the years – from playing in sold out shows across the US, becoming associated with The Simmons Family to being to their new tour DJ for Rev Run of Run DMCs son Diggy Simmons. At this point, we can say that Fat Fingaz really reached his goals – from having Run DMCs poster on his wall to being an alliance in the family. On his resume as well is, radio, where DJ Fat Fingaz, has successfully worked with 3 radio stations; SIRIUSXM, which streams across the US and Canada, Shade 45, which is Eminem's station with lord Sear called "The Drunk Mix Friday Night's Live" and New York City's Hot 97.
The DJ and producer is also notably a Champion Level DJ competing and ranking in DMC NYC 2004 in 3rd place, next to 2 World DMC Champions, BET's 106 and Park DJ Champion. His tour experience, domestically and internationally, paired with his uncanny combination of technical skill, party rocking mega clubs, host of events, crowd motivator and being a business minded individual makes him a giant in an industry where DJ's are easily disposable.
A passionate individual in terms of his career, he is very adamant about maintaining "the love of the crowd" and he's definitely achieved that with his ability to move hundreds, thousands and millions at a time whether it would be mega nightclubs, concerts, festivals or live radio.
Fat Fingaz is a player in the scene who's been around long enough and has proven himself a world-class DJ in his genre, to cement his reputation for years to come.
Catch the multi-talented DJ and producer as he takes front and centre in Bali's nightlife hotspot, Vault on March 7th. Get involved and head on down this Saturday to one of the islands hottest quality hip-hop nights with DJ Fat Fingaz.
Hot tip: Get there early for Vaults 2-4-1 cocktails from 9-12am.