ARTIST FOCUS: THE ILLUSTRIOUS BLACKS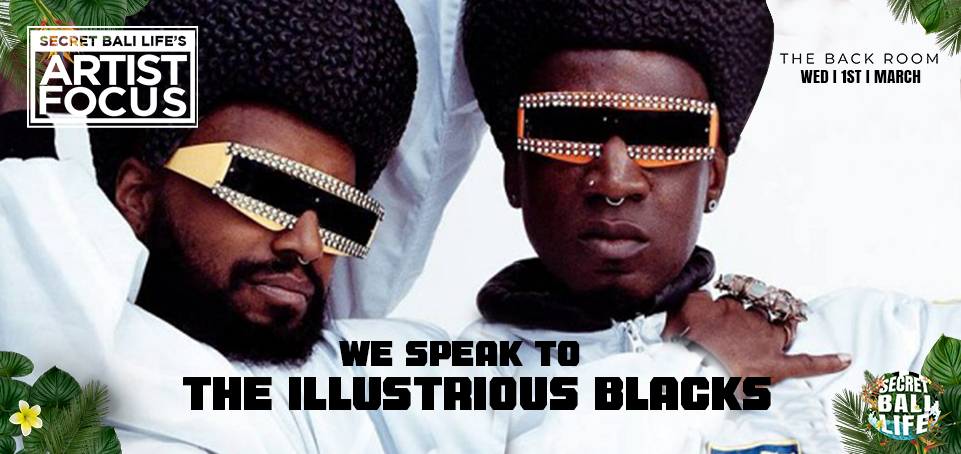 The Illustrious Blacks. Without a doubt, one of the most entertaining acts that have made their way to Bali over the years. By no means 'Bali-virgins', their island debut took place at Ku De Ta; one of the most memorable nights we've had the pleasure of attending on this 'lil island. Between a unique style and an undeniably infectious energy, Manchildblack and Monstah Black bring an intergalactic X-Factor to any dance floor they grace.
Think Studio 54 in its utter debaucherous hay-day, a touch of RuPaul realness, and hands-in-the-air straight up house music, accompanied by a seriously good time. That's a sneak preview of what to expect on Wednesday the 1st of March, when the duo touchdown at The Backroom at Mason. Be warned… the first time they played in Bali the ground literally began to shake (we're not joking, there was a literal earthquake).
We'll be defiantly forgetting it's a school night on Wednesday; once in a blue-moon there comes along an event where the monster hangover is simply worth it, and this is that exact occasion!
The Illustrious Blacks took some time out to speak to us here at Secret Bali Life, so you can get to know the addictively positive duo behind those extraterrestrial outfits, before they arrive…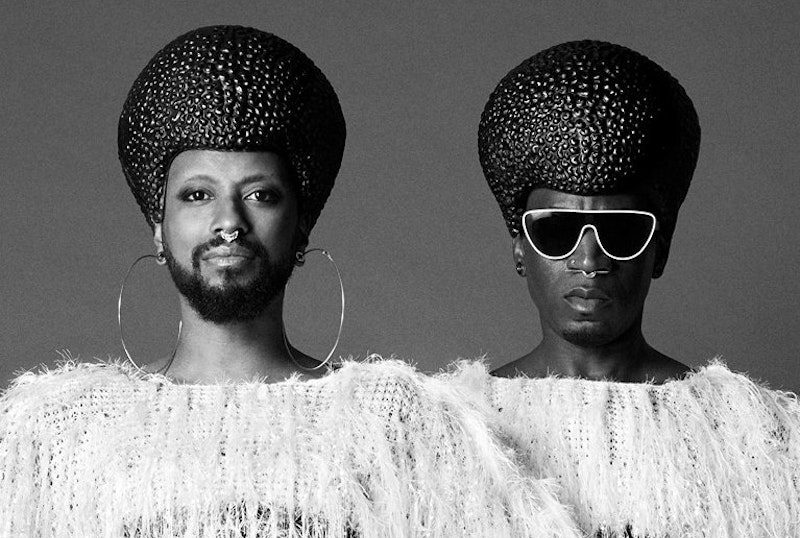 So, you're back in Bali for another event, after quite literally and figuratively blowing the roof off Ku De Ta when your set ended with an earthquake! Quite rightly it was the talk of the town… do you remember that moment and what was it like?
Monstah: Remember?! I'll never forget that moment of stepping down off of the stage at Ku De Ta and suddenly feeling a bit woozy… like I'd had tonnes of alcohol, but I was completely sober. My balance is in tip-top shape and I had just recently completed my yoga certification, so I was quite surprised when I suddenly felt as though I was on a fun house ride at an amusement park for no apparent reason. I wrote it all off, thinking maybe the stage was being shaken out of excitement for the house music, vibes and sunshine. Not until several minutes later did we realise that it was in fact an earthquake. Followed by direct messages from friends back in NY telling us to get off of the beach. I've never packed costume bags so fast in my entire life!
We understand you are here for a few days this time round… what are you looking forward to the most? Other than your set at The Backroom at Mason, obviously.
Manchild: We're hoping to finally get to Ubud this time around. We've been to Bali four times and have never been. I'm also looking forward to seeing friends that we've made there, it's been too long.
Monstah: I'm looking forward to experiencing the energy vibrations of the native people in Bali. I feel a kinship in their energy and spirit. I also wouldn't mind adding some artwork to my tattoo in Ubud!
We're in paradise, what's a beach fashion go-go and a beach fashion no-no for you?
Monstah: Socks in sandals in sand. Don't get me wrong, I love a chunky sandal with a sock in the city, but somehow socks and sand make my skin crawl. Unless of course you're jogging with a cute sneaker along the edge.
Manchild: I'm a big fan of people being free to wear what makes them feel good. Confidence is the best thing you can ever wear.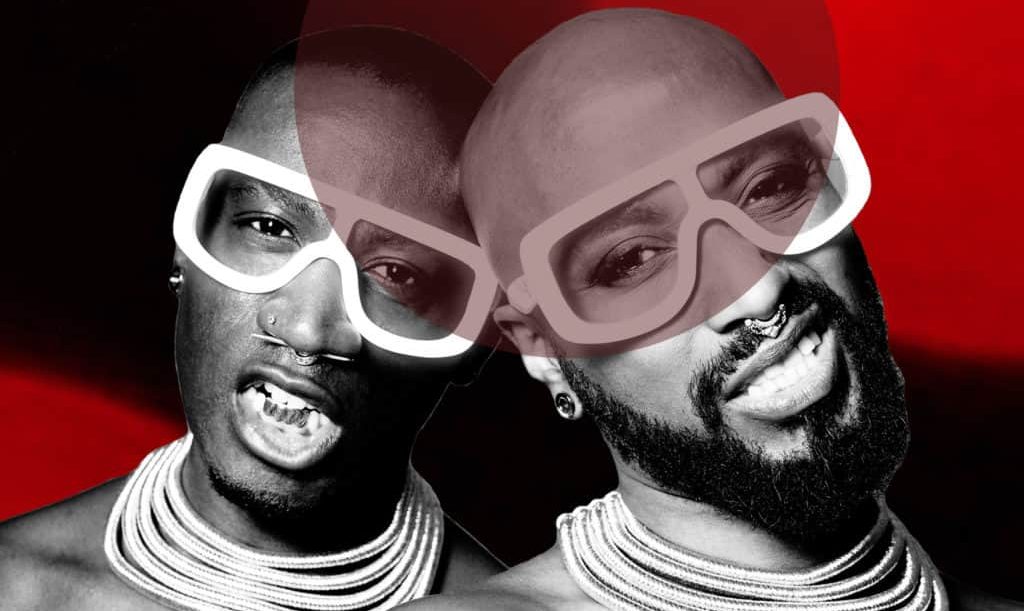 On the subject of fashion, we noticed you're both from New York. You've been asked to play during the next Telfar Clements showcase, what track do you open with?
Monstah: The Illustrious Blacks have a track entitled "Step Back, Motherfucker", it's a nod to all the brave gender non-conforming Queer children who endure negativity from their haters. I imagine this playing as the diverse cast makes their entrance.
Manchild: We also have a forthcoming track with Seven Davis, Jr. on Soul Clap Records called "Pandemonium" which could be an option. Our favourite thing to see on any dance floor and fashion runway is PANDEMONIUM!
We've seen you've been posting a lot of your black heroes on Instagram for Black History Month, what are the important aspects you're hoping to raise awareness on through your platform during this time?
Monstah: I feel that reminding people of the greats who paved the way, particularly in industries or genres that are currently dominated by people who are not black is what's needed. For example, current popular soul artists. Who are the current "pop" artists who are considered to have soulful voices in the mainstream? How many of those current "soulful" pop artists are black?
Manchild: It's our responsibility as artists to celebrate who came before and paved the way for us to be able to do what we do. We exist because of them, and many of them are unsung. Usually when Black History Month rolls around we hear about the same ten black historical figures, but there are so many more in all aspects of life that don't really get discussed. We choose to celebrate our Black LGBTQ+ creative arts ancestors who directly inspired us not only on our social media platforms during Black History Month, but during our performances every month.
If you could invite two of these heroes to a dinner party, which two are you picking? And, why?
Monstah: James Baldwin, his mind, experience internationally and writing skills would leave me loaded with gems. Gems that are not in the history books. Sylvester, we'd talk about vocal control, gender expression, church and all of the behind the scenes and backroom dirt of the past, present and future.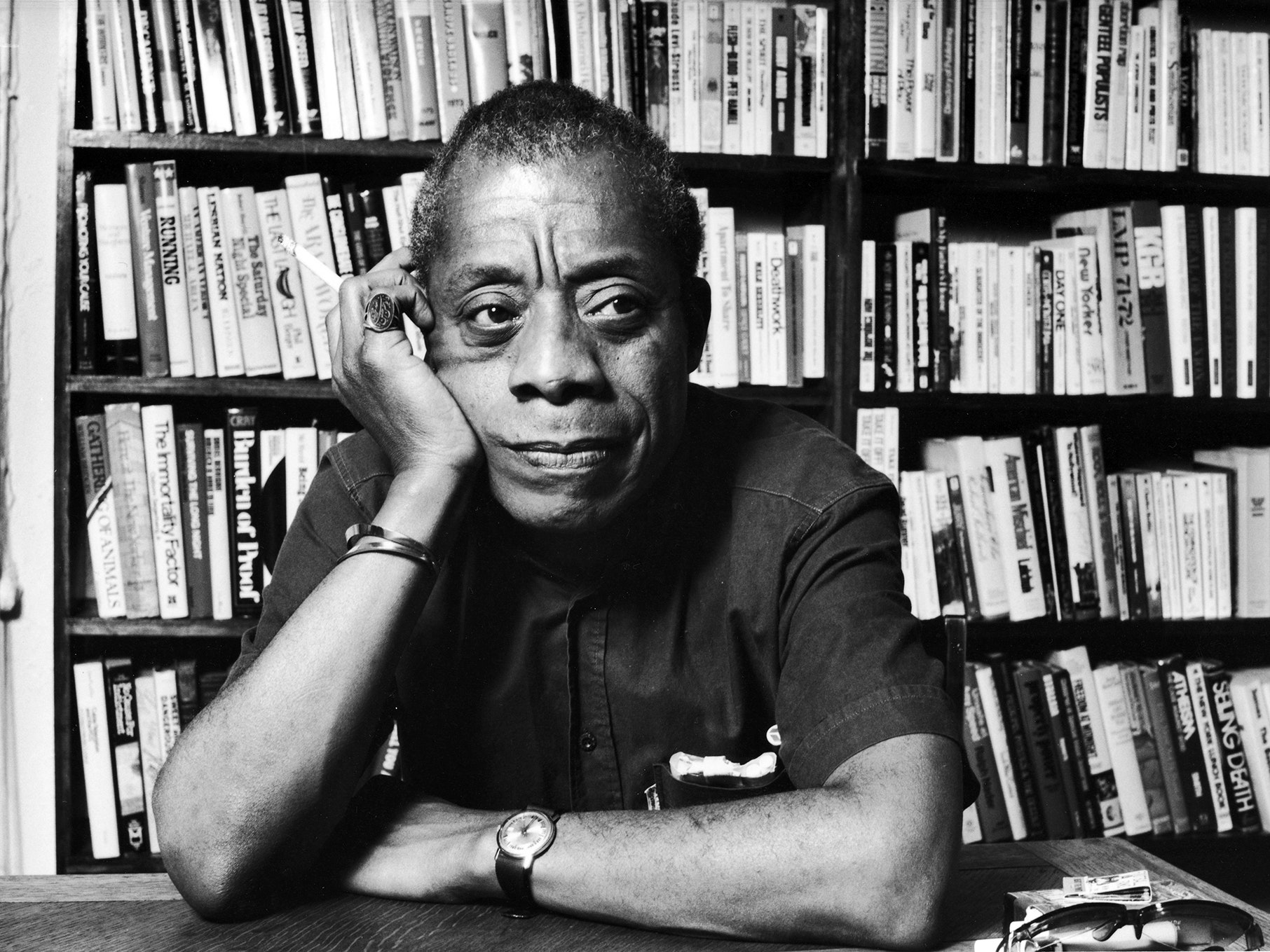 James Baldwin, learn more about the African-American writer here.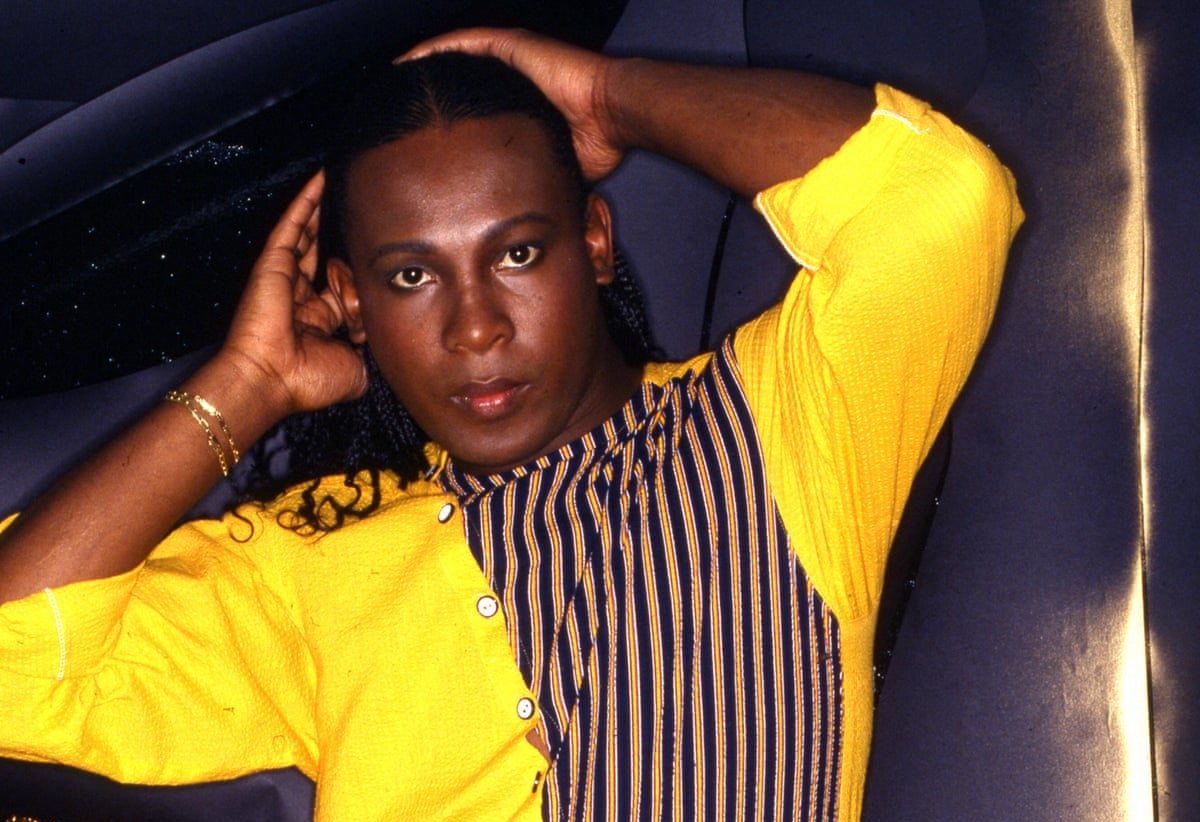 Sylvester, learn more about the singer here.
Manchild: Larry Levan would be one. I would love to talk to him at length about DJing and music. Also, Marsha P. Johnson. I'd just like to look her in the eyes and thank her.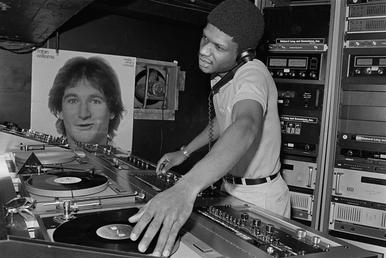 Larry Levan, learn more about pioneering DJ here.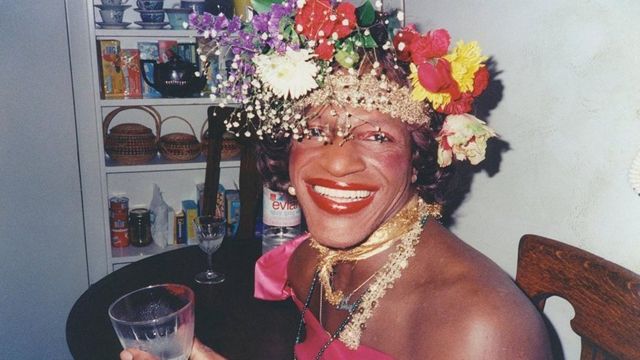 Marsha P. Johnson, learn more about the American gay liberation activist and self-identified drag queen here.
You're packing your bags for Bali, what song is playing while you get HYPED for what's ahead?
Monstah: I'm listening to "Joy Universal" by Louie Vega. It gives me a sense of freedom, hope, release and rejuvenation beneath a sun-lit sky beside the ocean. In the same way that "Love & Happiness" by La India does. As a matter of fact, that's also on my packing playlist when preparing for time spent in Bali!
Manchild: It's always a mix of Stevie Wonder and Prince for me. They uplift, inspire and keep me grounded all at the same time, especially during long flights.
You've made it to this wonderful island, the sun is shining and you're laying poolside at a beach club to relax-your-day-away. What's your go to drink of choice to get the holiday vibes going?
Monstah: I love a nice cold glass of Veuve Clicquot or a Bellini followed by a Frozen Mango Daiquiri or Caipirinha.
Manchild: I prefer drinks sweet like me, so let me get a Malibu and pineapple.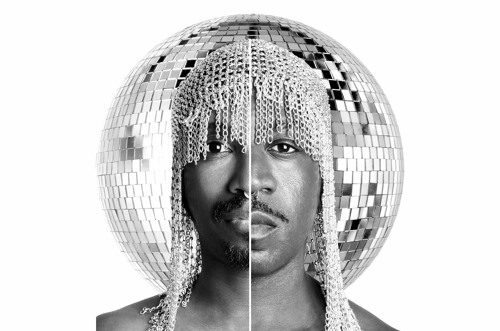 What does it mean to live the 'Hype Life'?
Monstah: Being in a moment and savoring that moment for all it's worth.
Manchild: Hype is also an acronym for Honor Your Personal Emancipation and Honor Your Personal Eccentricities. The Illustrious Blacks are here to inspire and facilitate liberation through music, performance, art and fashion.
On the subject of the Hype Life and all things energetic, what's the best city to celebrate pride in?
Monstah: New York City! It provides plenty of options in terms of what type of LGBTQ+ celebration strikes your fancy. Honestly by living in NY we celebrate Pride 365 days a year. Just waking up to go to the market becomes a celebration. I AM HERE BABY!
Manchild: Agreed, but we've also enjoyed Pride in London, Sydney, Brighton and Toronto. Any place where people are able to fully celebrate who they are and feel safe is a joy to behold.
You can pick any club in the world (past or present) to be lifetime residents… which one are you picking and why?
Manchild: That's a great question, but to be honest it would have to be a residency that we create from scratch. Only then could we cultivate an environment that would be a true reflection of who we are as artists in our totality. The name, location, aesthetics, sound system, size, and musical direction would all have to be synergetic. I feel that it's coming soon. And you'll all be invited!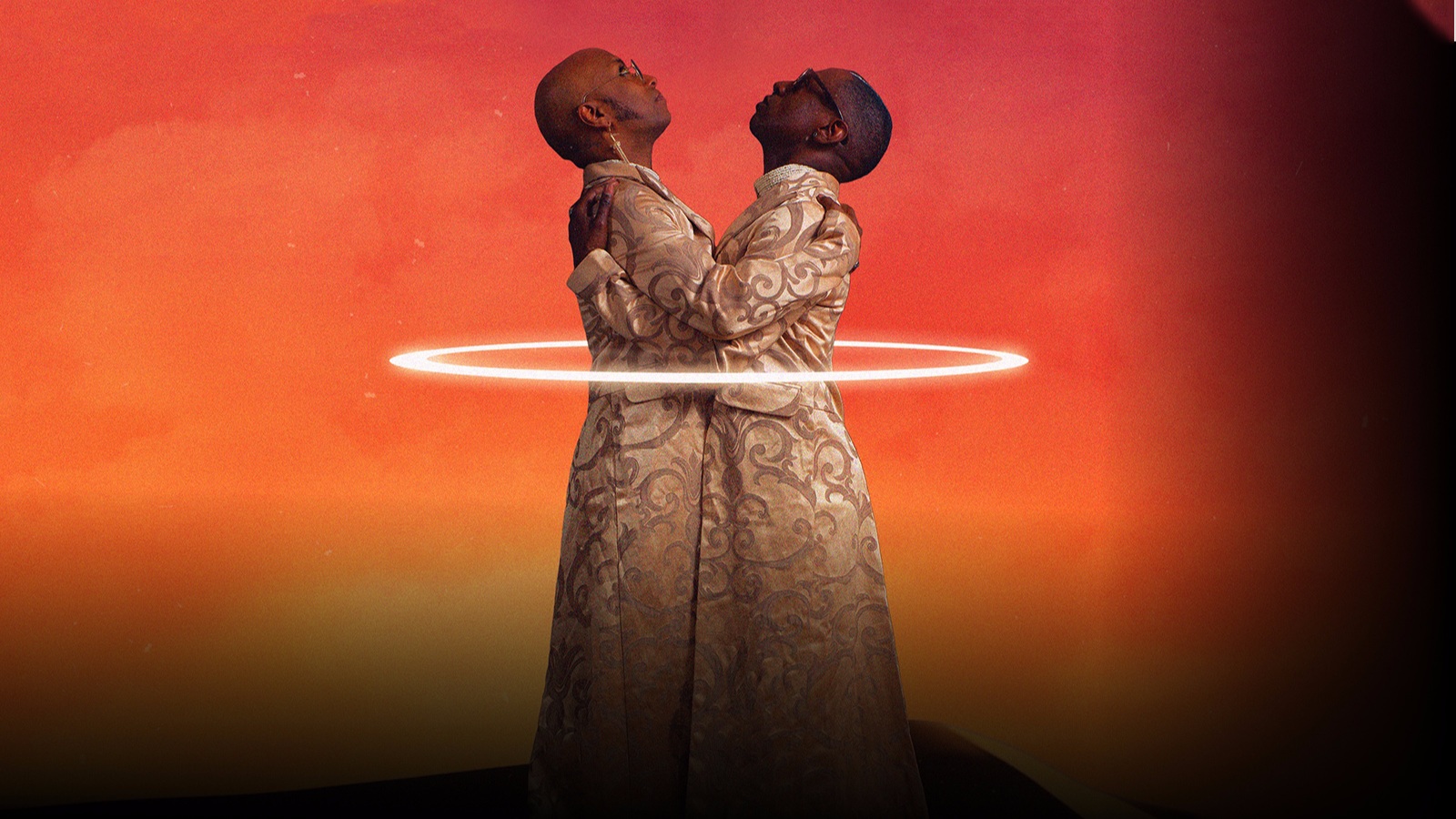 We are sure you've seen a lot of incredible crowds during your time working within the industry. What's the craziest thing you've seen happen on a decadent dancefloor?
Monstah: Sex acts on the dance floor.
Manchild: …Yes, by people we know but won't name.
What's one song you know will get the crowd going, no matter what?


Manchild: Right now it's "Earth Song (What About Us)". It's a remake of the Michael Jackson classic. It's simply beautiful, uplifting and emotional, the way a great gospel-house track should be.
You can pick any artist living or dead to do a B2B set with, who are you picking?
Manchild: Easily Frankie Knuckles or Larry Levan. It would be like on the job training!
Which country have you not played in you would love to, if you had a magic wand?
Monstah and Manchild: South Africa, Japan, Brazil and Wakanda!
Catch the effervescent Manchildblack and Monstah Black at The Backroom at Mason on Wednesday the 1st of March for all things extravaganza, a night that will go down in the memory books, without a doubt.
At the time of writing tickets are IDR 150,000, a total steal if you ask us, and you can GRAB YOURS HERE.
Put on your best flares and boogie down to The Backroom, we'll see you there!