ARTIST FOCUS: THE MARTINEZ BROTHER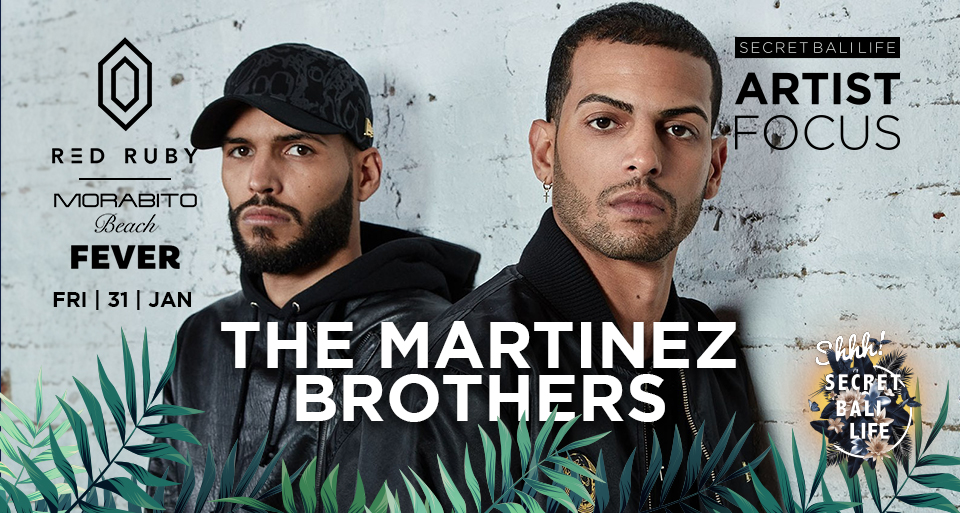 Bronx natives, The Martinez Brothers, have earned the reputation as the emerging leaders in the global house music scene. The mega-house duo are set to take over not just Morabito Art Villa (Fever), but also Red Ruby on January 31st, 2020 for a spectacular night dosed in quality dance floor bangers and unbeatable stage presence from the boys – We take a look at the boys, the venues and the music.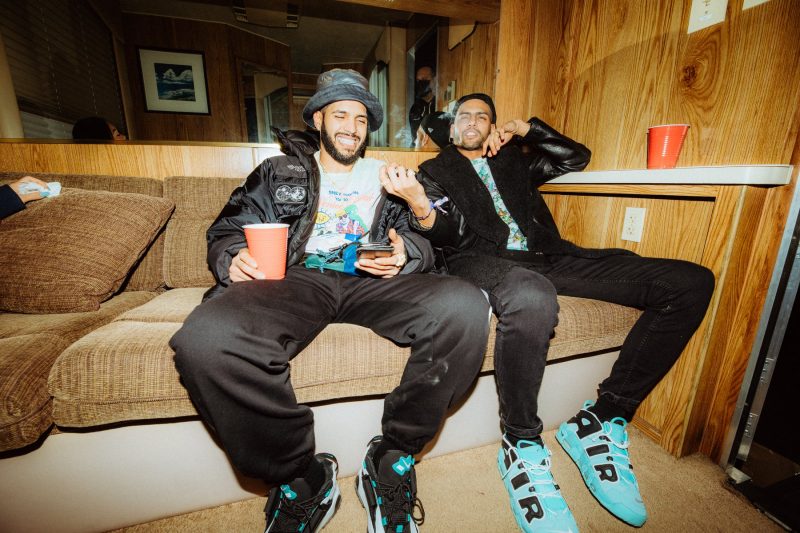 Steven and Chris Martinez have produced numerous dance-floor ready releases since their earliest days at Objektivity – Since then they've made their mark in the house music scene, with their long-term residencies at clubs in Ibiza and being named as DJs of the year by Mixmag in 2004, who wrote "no other DJ or DJ duo encapsulates house music in 2014 like the crown princes of DC10."

First stop on The Martinez Brothers Bali takeover is the absolute stunner of a venue, Morabito Art Villa, where FEVER is ready to bring you the official pre-party for the event – FEVER is the brainchild of Ben Pound and Elliot (Red Ruby), which started out as a series of events last year (2019) where they had three pop-up events around Bali. Ben and Elliot have a pretty impressive background, so when two absolutely qualified players in the music scene team up to create an event series… you're guaranteed a first-class experience.
Ben Pound is Vault's Music Director and Producer, he also has Paradise, Circoloco Ibiza booker, Jamie Jones, Koh and Blue Marlin Ibiza in his artillery. For Elliot, prior to Red Ruby he was Circoloco's Ibiza booker and host for 10 years, he also spent time at Blue Marlin Ibiza as their events manager. The collaborative effort between two of Bali's heavyweights in house and techno has seen much success over the past year. Their long term goal is to continue doing super cool and cutting edge pop-up house music parties all over the Island. They're even aiming for a FEVER festival in the next 2 years – pretty exciting stuff!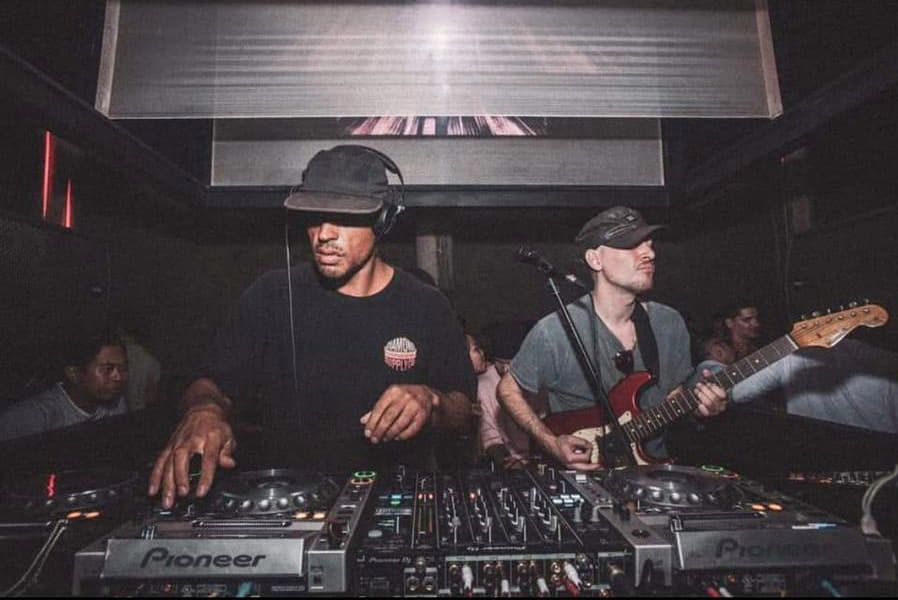 Second stop on TMB's Bali takeover is none other than nightspot king, Red Ruby. Where the brothers will make their night debut in Bali at the official after-party for The Martinez Brothers, They'll be supported by James Taylor, Alex Verdacchi, Tiago Oudman, Jay Mugelli and Pete Santos on the decks. In occasion for the special event, ticket purchase is necessary to guarantee entry (because it's going to be packed out!)
The brothers impeccable work ethic and down to earth personalities have earned them multiple badges of recognition throughout their careers – Their ubiquitously remix of Green Velvet's 'Bigger Than Prince' (Circus) that blew up was named the most-played dance track at ADE 2013. Then in late 2013 & early 2014, they drop their two-part hip hop collection of loosely Madlib-flavored beats that lean heavily on funk and jazz samples titled – WARHOL*BASQUIAT. Philip Sherburne named it SPIN Magazine's Dance Track of the Week, saying "At their best, their beats have a quizzical, psychedelic feel, stretching loops of Donna Summer and George Duke into long stripes of taffy and turning up the humidity until they dissolve on their own."
In 2014, they broke into the world of high fashion by providing music for Riccardo Tisci's Givenchy Menswear and Womenswear Fall/Winter 2014/15 collections in Paris. The track 'Flawless' they did specially for the show has already been featured on Style.com's exclusive preview of the Nike RT Air Force 1 Collection.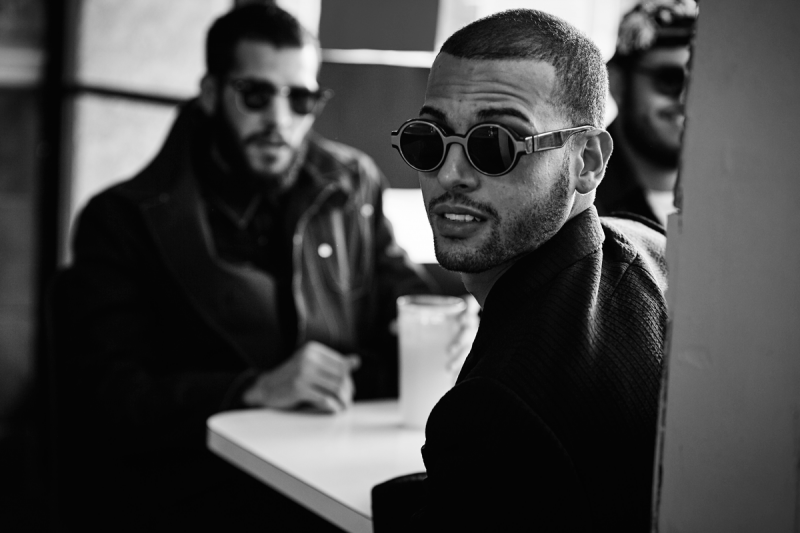 Beyond their club residencies and performances at nightclubs such as Club Space in Miami, the duo maintains an active international touring schedule. In 2009 they performed at Electric Daisy Carnival in California to a crowd of approximately 60,000 attendees. They performed at the Detroit Electronic Music Festival for DEMF 2010 and later at DEMF 2014. In 2011 they performed at Electric Zoo Festival in Randall's Island in New York City, and the IndepenDANCE Pool Party in Miami. In 2012 they performed at Rock in Rio Lisboa V, as a headlining act at the Eletrónica Heineken stage. In 2014 they performed at festivals such as Lovebox and Creamfields in England, as well as Escapade Music Festival in Canada. They also performed at The BPM Festival held in Mexico in 2015 and at Tomorrowland in Belgium during the summer.
FIRST FASHION SHOW TRACK – GIVENCHY
____________________
The Martinez Brothers – Flawless
BREAK-OUT TRACK (2006)
____________________
The Martinez Brothers – My Rendition
MOST PLAYED ON YOUTUBE
____________________
The Martinez Brothers & Rudimental – No Fear ft. Donna Missal
MOST POPULAR REMIX
____________________
Green Velvet – Bigger Than Prince (Martinez Brothers Remix)
MOST RECENT TRACK
____________________
Jamie Jones & The Martinez Brothers – Bappi
Lock down 31st January, 2020 in your calendars now, for you're in for an explosive night of quality dance floor hits and partying with The Martinez Brothers. Hit Morabito Art Villa for their pre-party and then Red Ruby for the after-party, you're settled!