ARTIST FOCUS: YOLANDA BE COOL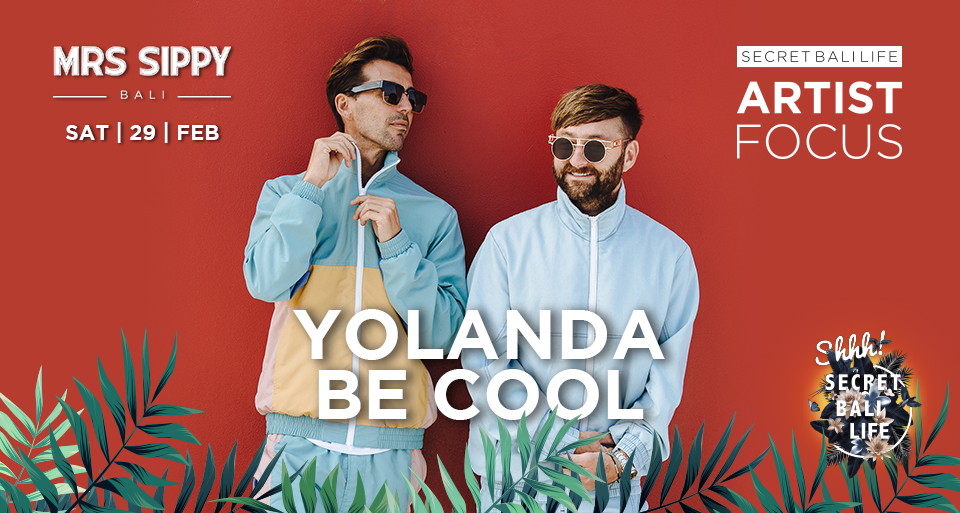 If the Australian duo, Yolanda Be Cool, were in the Carpenters they would be singing "We've only just begun." They boys, Andrew Stanley and Matthew Handley, are well known for their collaboration with Australian producer DCUP for the release of their international single "We No Speak Americano." – In this article, we DO speak to the uber cool dudes about surfing, Valentines day and Bali.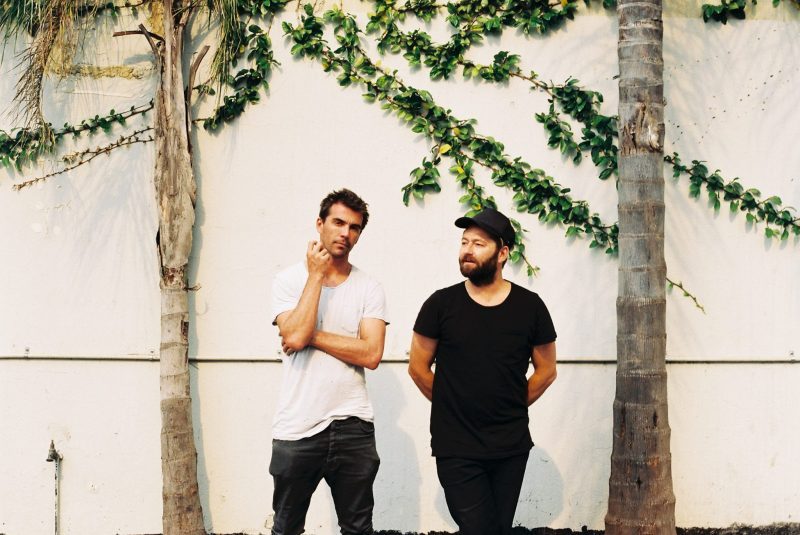 YOU GUYS HAVE BEEN TO BALI BEFORE, WHAT ARE YOUR FAVORITE SPOTS FOR A NIGHTCAP AND THE BEST PLACES TO GET YOUR ZEN ON?
_________________________________
By the time it comes around to a night cap we are either stumbling into bed or checking out our mates DJ at the backroom at Mason or perhaps sipping on a Negroni and pizza at Da Maria. Recently we have been getting our Zen on with a healthy breakfast at Cafe Veda then hitting the plunge pools at Spa Amo.
YOU BOYS ARE BIG FANS OF MRS SIPPY, WHAT STAND OUT FEATURES OF THE ICONIC VENUE DO YOU GUYS LOVE THE MOST?
_________________________________
Ahhh yes we love Mrs Sippy. We pretty much have a bi-monthly residency there. We usually play at Sunset and love watching it transform from super tranquil mediterranean beach bar vibes during the day into a rocking pool party with a private beach at night. It's the perfect day out, great food, awesome drinks super friendly staff and amazing talented resident DJ's ….Crowe, Kaiser Waldon & Scotty Cal who are our homies and always kills it.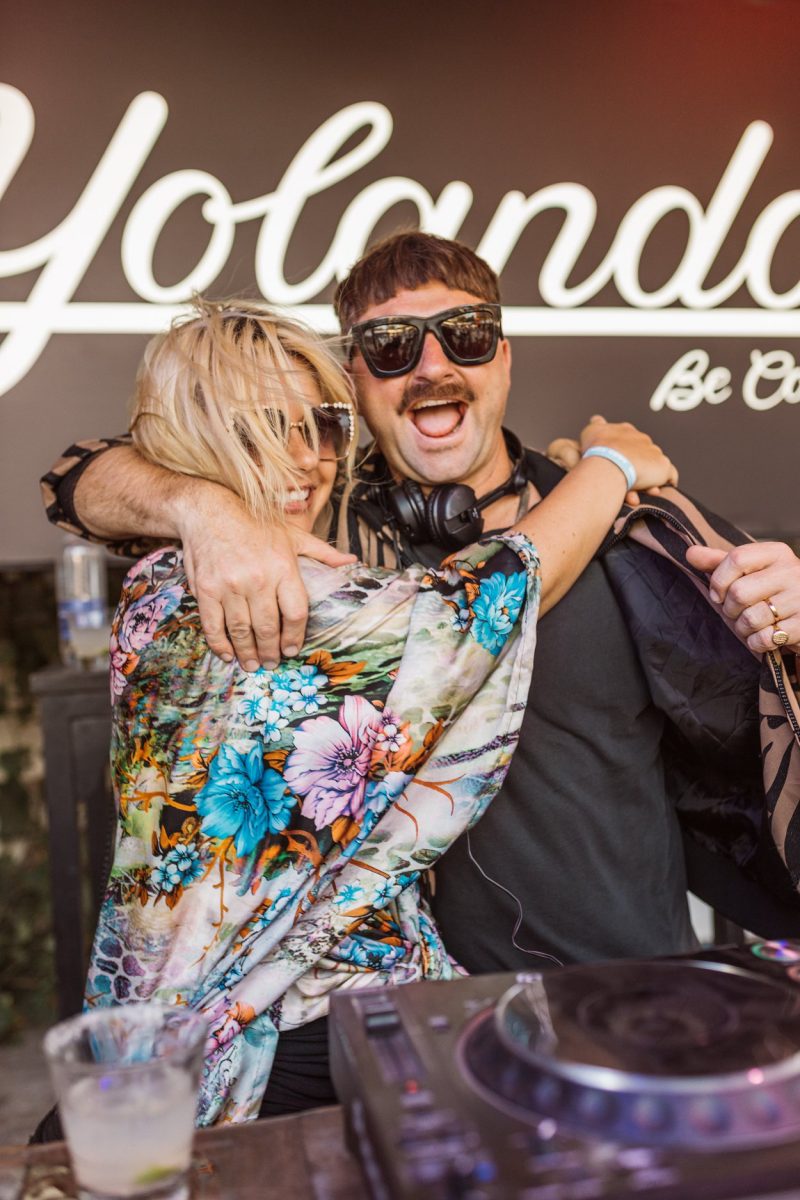 WHEN YOU'RE ON THE OTHER SIDE OF THE DECKS, WHAT ARE SOME VENUES YOU LOVE TO CHECK OUT?
_________________________________
We are really good friends with Adrian & Leah who own Tropicola and they have done an amazing job with that place. Da Maria, Mason are also cool and if we stay a couple of days we love checking our homies DJ at Single Fin on Sunday night.
TELL US THE STORY OF HOW YOU BOYS MET AND HOW YOLANDA BE COOL CAME TO LIFE..
_________________________________
We grew up in the same area surfing the same beach Tamarama around the corner from Bondi when we were young. Our paths crossed again a few years later when we worked at the same bar. I (Andy) was the barman and Matty was the DJ… I used to hassle Matty like all young DJ frothers do and ended up buying decks. We shopped for vinyl at the same record shops and figured out we had the same taste in music. Then ended up starting to DJ together and that led to making bootlegs which led to remixes which led to full original productions. We then had a little bit of luck with a few tunes and 10 years on we are still keeping the dream alive:)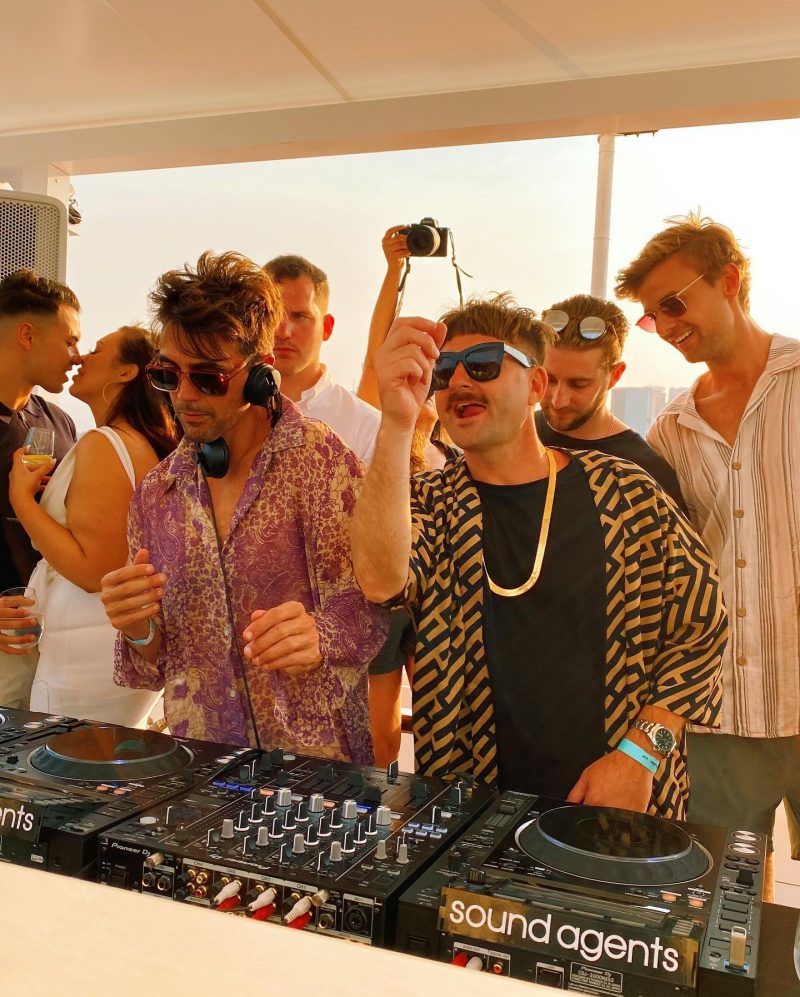 FOR THOSE NOT IN THE KNOW, WHY THE NAME YOLANDA BE COOL?
_________________________________
We are big Tarantino fans and for the those not in the know we got it from the diner scene in Pulp Fiction…. "Stay cool Honey Bunny, stay cool Yolanda"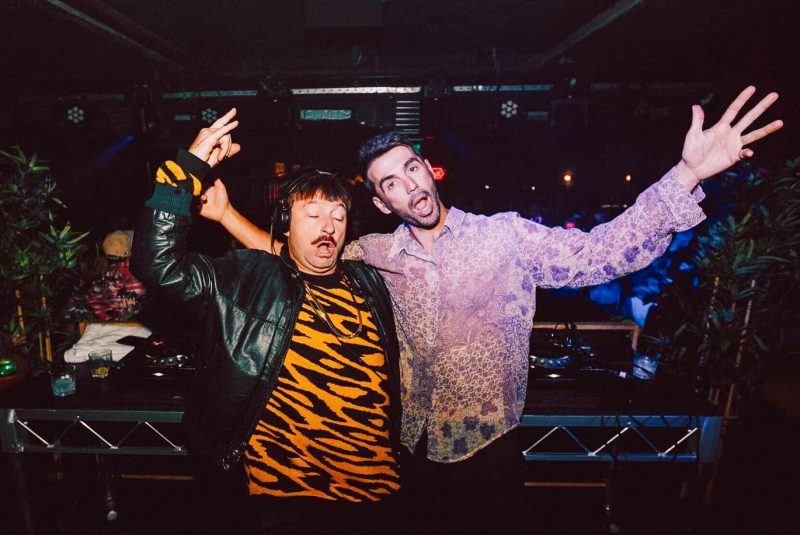 WHAT DO YOU GUYS LOVE MOST ABOUT PLAYING BACK TO BACK GIGS?
_________________________________

So many good things about playing back to back with Matty, creatively it's like a push and pull situation, Matty might go on an experimental tip and I might pull it back into line a little for the given situation or vice versa which is always fun. Or logistically it's easier to run off to the toilet whilst it's the other guys turn to have a mix. But the best bit is someone can mix drinks whilst the other is mixing records 🙂 haha
WHAT'S YOUR FAVORITE NON-MUSIC PODCAST AT THE MOMENT?
_________________________________

I (Andy) absolutely love Sam Harris's 'Making Sense' Podcast. Matty loves Jeff Kober's 'The Atomic Podcast'
SO WE STALKED YOUR FACEBOOK PAGE AND FOUND OUT YOU'RE DROPPING A TRACK ON VALENTINE'S DAY, IS IT GOING TO BE A LOVE SONG OR A BALLAD PERHAPS?
_________________________________
hahah Yes we do have a song dropping on Valentines Day. Its called 'Tell Me Why' and it's a collab with our homie Dillon Nathaniel and if you mean a love song as in do we LOVE IT?… YES we do. It combines all the things we love, an absolute rocking groove with 90s house flavours, a super hooky vocal by Rachel Wallace and a killer synth line.
Catch the raddest duo around on 29th February at Mrs Sippy Bali and enjoy the day soaking in the sunshine, sipping on cocktails and dipping in the salt water pool.