BACK TO THE FUTURE – HOW THE VIRUS COULD HAVE A POSITIVE EFFECT ON THE BALI MUSIC AND CREATIVE SCENE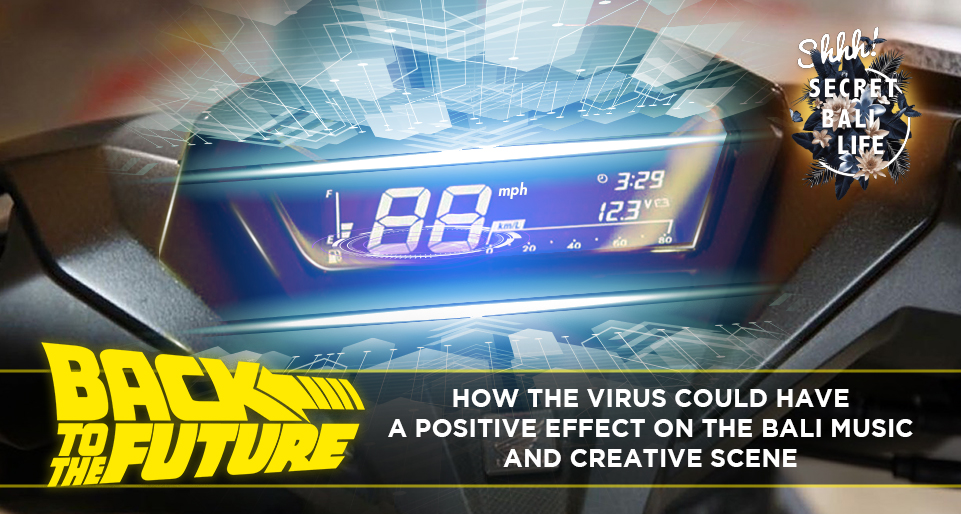 THIS FEATURE WAS WRITTEN BY OUR EDITOR IN LIGHT OF RECENT CHANGES AND WHAT WE COULD LOOK FORWARD TO IN THE FUTURE IN HIS LIMITED OPINION BASED ON NEARLY 6 YEARS IN BALI. WE WOULD ALSO LIKE TO POINT OUT THIS ARTICLE IS LOOKING AT EXPAT LIFE THROUGH THAT COMUNITY'S EYES AND THAT WE WILL BE RUNNING AN ARTICLE SOON ABOUT THE ABUNDANCE OF LOCAL TALENT ON THE ISLAND WHO WE HOPE AND EXPECT WILL THRIVE IN THE NEAR FUTURE WHEN WE ARE BACK TO NORMALITY.
THE ISLAND NEEDED A RESET AS FAR AS THE MUSIC SCENE WAS CONCERNED AND HERE IT IS… AND THIS ARTICLE IS A VISION OF HOW IT WAS, NOT SO LONG AGO, AND HOW IT COULD BE AGAIN, HOPEFULLY SOONER RATHER THAN LATER.
WE HOPE YOU ENJOY, PLEASE ADHERE TO THE WORLD GUIDELINES RIGHT NOW, NO MATTER WHAT YOU SEE OTHERS DOING, SET AN EXAMPLE, STAY SAFE, STAY HEALTHY AND KEEP LOVING EACH OTHER AND THOSE AROUND YOU! XX
I moved to Bali in October 2014 and fell in love with the place almost immediately; well actually it was before that now I come to think about it. My first encounter was actually earlier that same year on a recce on the advice of and on the invitation of, one of my oldest friends, many of you will know him as Josh from Ulu Cliffhouse, but I always and still know him as Bobba and he took me under his wing in Bingin where he was living, although that's not strictly true, he actually chased after some beautiful woman and left me to hang with a crazy alcoholic beast of a man who played guitar and sang with the voice of an angel, had the heart of a lion, but also a penchant for a spot of bother… something I wasn't a stranger to myself and consequently we got on like a house on fire, but I digress.
JOSH FORROW AND MY FIRST HOUSEMATE IN BALI, PHAT PHIL COOPER, AT ULU CLIFFHOUSE BEFORE IT WAS ULU CLIFFHOUSE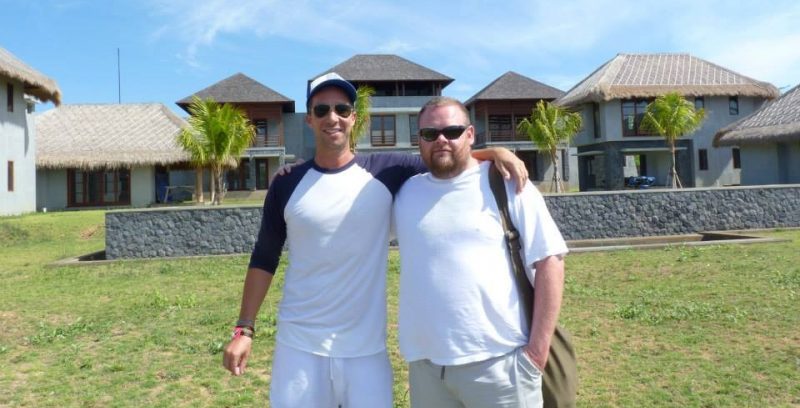 I soon discovered the beautiful beaches on the west coast from Uluwatu to Canggu, and ventured north to find where my heart really lies, deep into the jungle, I've always felt a calling to jungles around Asia, they just have this strange magnetism that when I'm lost in them, usually on a motorbike, I can't help feeling like I'm truly home, where I belong, and in the current climate I keep giving serious thought to the fact that maybe its time for me to do exactly that for a few months and get my Bear Grylls game on, but my girlfriend, dogs and staff may question that decision so I probably better stay put for now.
It was on this aforementioned recce that I met another one of the islands legends, Stu Mac and his wonderful wife Millie, who I dearly miss, as do many of us, and we too hit it off like we had known each other for years. And when I returned to make the move permanent in October and move in with another great friend, incredible DJ and musical legend, Phat Phil Cooper, and next door Matty Wainwright, who is also sorely missed, Stu hit me up immediately and insisted I was going to be his musical wingman whilst I waited for my kitas to come through.
GREAT LITTLE MIX FROM STU MAC FORMER POTATO HEAD, KU DE TA RESIDENT AND ISLAND LEGEND
"Oi mate what you up to? I'm doing Ku De Ta 5 o'clock, then Potato Head after." And I used to go along and hang in the booth with Stu for hours on end and he would introduce me to every single mover and shaker on the island, whoever it was, he would tell them I was one of his dearest friends and had just moved to Bali and we should talk (despite the fact we had only met a couple of times) and thanks to him all these wonderful doors began to open and lifelong friendships were made and I will forever be eternally grateful to him for that.
At this point I am going to make my first point as to how the island could really be better off on the other side of this crazy virus driven situation. In those days, if you were in any of the main beach clubs, you were guaranteed to see familiar faces drifting in and out, especially at sunset. In the last couple of years however this has changed dramatically, and beach clubs have very much become predominantly tourist hangouts, with no sense of familiarity to the expat community, and as things improve, I think this aspect will too, and it will return to how it used to be and that can only be a good thing and one that I think the beach-clubs won't take for granted again in the chase for the tourist dollar. This island was losing its sense of community, especially in the expat driven areas and I strongly believe this will return, as it already is online in this crazy virtual world most of us are now existing in.
Because Stu Mac was more a sunset/early evening DJ through his own choice (he had already done many tours of duty till the early hours of the mornings in some of Europe's biggest and best clubs for years, getting up to all sorts of shenanigans in the process) I still needed to find my late night alternative music fix… and then I discovered Jenja!
Jenja was run by a local maverick by the name of Mamsa and ill always remember the first time I heard him and his partner in crime behind the decks, Wisdy play… they were the real deal, and it really opened my eyes up to what was happening outside of Europe and America when it came to the scene. Jenja was definitely more me, this was the kind of place where I had grown up in as a young kid and then gone on to carve out a career in the UK… in dark, iconic underground venues… I felt at home. 
MAMSA & WISDY PERFORMING AT ADE REPPING BALI AND JENJA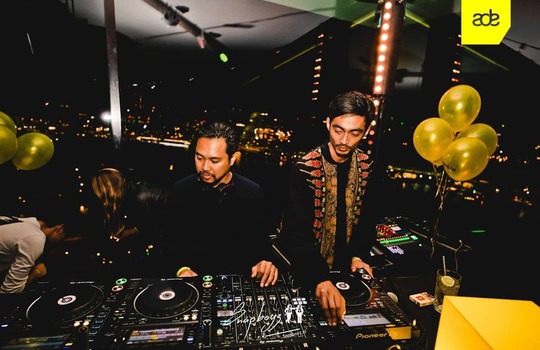 And it was in Jenja that I met Walker Barnard and i'll never forget the first time we connected. All the way along my short and exciting new journey everyone kept telling me, you have to meet Walker, and when we did, we sat at the back at Jenja and just had a magical meeting of minds and we talked for what felt like hours and shared so many similar thoughts and ideas about the music, the scene and what needed to happen for it to manifest. We both knew then, we would work together and make some musical magic, and we certainly did that with the Forest Collective parties a couple of years later alongside local legend and creative genius Mas Jonas from prehistoric soul.
Not long after that, through Walker I then went on to meet his lovely wife Catherine aka DJ Sylvie Forêt, Basement Love head honcho Tiago and his sparring partner at the time, Dr. Kessler. Along with Kelly they were, at the time, working with Walker on putting together a collective and amazing series of nights under the Umalagon banner which now I look back, was one of the most incredible and wonderful nights ive had the fortune to be a part of in Bali and beyond, just as a punter. Acid Pauli was definitely a stand out. The magic behind it was of course the music but also the regular crowd of island heads from all the different corners of the world who made up the core of the Umalagon crowd in Bali. So many interesting and slightly crazy characters, all of whom were full of love, positivity and a couple of other bits!
FLYER FROM UMALAGON WITH ACID PAULI WHICH WAS A NIGHT THAT WENT DOWN IN ISLAND FOLKLORE

It was a magical time, but one I fear, we all took for granted which leads me to point number two regarding the virus. I don't think and definitely hope that not many if any of us will ever take any of life's simple pleasures for granted again, well certainly not for a long long time to come. We are all about to discover the true meaning of hardship, from losses of loved ones, through to economic hardship, the road ahead is undoubtedly going to be long and hard for many if not all. But at my time of life, I have learnt many lessons, and one of which that always rings true is that life is like a rollercoaster, it will ALWAYS go up and it will ALWAYS go down, but no matter how low you go, you should always hold on to the fact, and it is a fact, it WILL go back the other way… and trust me no matter how much you may doubt that right now, it will.
The next chapter in this Bali musical story involves a man by the name of Jean Marc. The mythical, magical, mysterious Jean Marc. When I first landed Jean Marc was nowhere to be seen, he was like this fictional character, because every single person I spoke to about the music scene, almost never failed to mention how things were not the same since this character Jean Marc was running parties on the island but unfortunately he had to leave in a hurry, and nobody knew where he was or what he was doing. And every time I would ask, why did he leave? People always had a different story, or said they had no idea, but I could tell they all knew something but felt they didn't know me well enough to divulge, which added to the mystique I guess. With my hand on my heart at the time I was quite happy he was no longer around, as I had come to carve out my own mark on the Bali club scene and it sounded like he would have been a formidable competitor to go up against!
THE MAN, THE MYTH… JEAN MARC THE ULTIMATE PARTY STARTER

Then one day I found myself hosting a night at the entrance at Potato Head, where I was working at the time, and I was basically meeting and greeting friends who came in, I forget which event it was, it may have been Mr Scruff but my memory is not the best, and then this interesting looking character walked in, I said hello, and introduced myself, and he did too.. his name was Jean Marc. This illusive character was back, was most definitely real and again, thankfully, we hit it off! Whilst me and Jean Marc never worked together, I have always had the utmost respect for him, he was TRUE underground, and my god did he know how to throw a party. He was a very different operator to the professional promoter I had become, he was a party starter, an infectious character, a machine of a networker, a great host, with exquisite music taste, an eye for talent and a total fucking animal, which is a highest of highest compliment!
Jean Marc could announce an event on a Thursday in a restaurant nobody had even heard of, and by Saturday have got together the most exciting, up for it, interesting leftfield crowd. Every time without fail, he was like the pied fucking piper man, when he was on his game, probably not the most astute business man I've ever met, but could he throw a party, and then another, sometimes 3 in a matter of hours… legend!
A few years ago if you lived on the island you could rock up to most gigs, on your own, and leave with 20 people every week without fail. The sense of community amongst us was just magic, pure, and everything that clubbing is about for me. 
I remember the exact moment it all manifested itself like it was yesterday, and it was the second day at the 2nd year of Air Festival, I stood on the beach, away from the action, I looked out at what was around and in front of me, could not fault the the music but again equally the people made it, this wonderful collection of crazy successful creative misfits, all of whom had their own circles but came together at ALL the key music events, and danced, and laughed and loved together and I remember thinking… 'it doesn't get any better than this'.
GREAT SHOT TAKEN FROM AIR FESTIVAL

And all of these people were the real deal. The DJ's were proper DJ's with pedigree across Europe, America, Australia and beyond. The designers, the artists, the fashion heads… they were all legit. And we all loved and danced and looked forward to getting together every weekend. IT WAS MAGIC!!!
But what followed was really quite sad. As my love for the island grew, so did the island itself, unchecked, at an alarming rate. You could not bother heading to Canggu for 2 weeks and then next time you did it was like 'Where the fuck did that come from!?' as some new bar or restaurant would open. Who remembers when there was only Old Mans and Deus at either end with Lacalita in the middle or even before that when it was just Old Mans and a rice paddy! 
THE CANGGU SHORTCUT WHEN ALL YOU COULD SEE WAS RICE PADDIES AND PEOPLE FALLING IN THEM INSTEAD OF 2000 BANNERS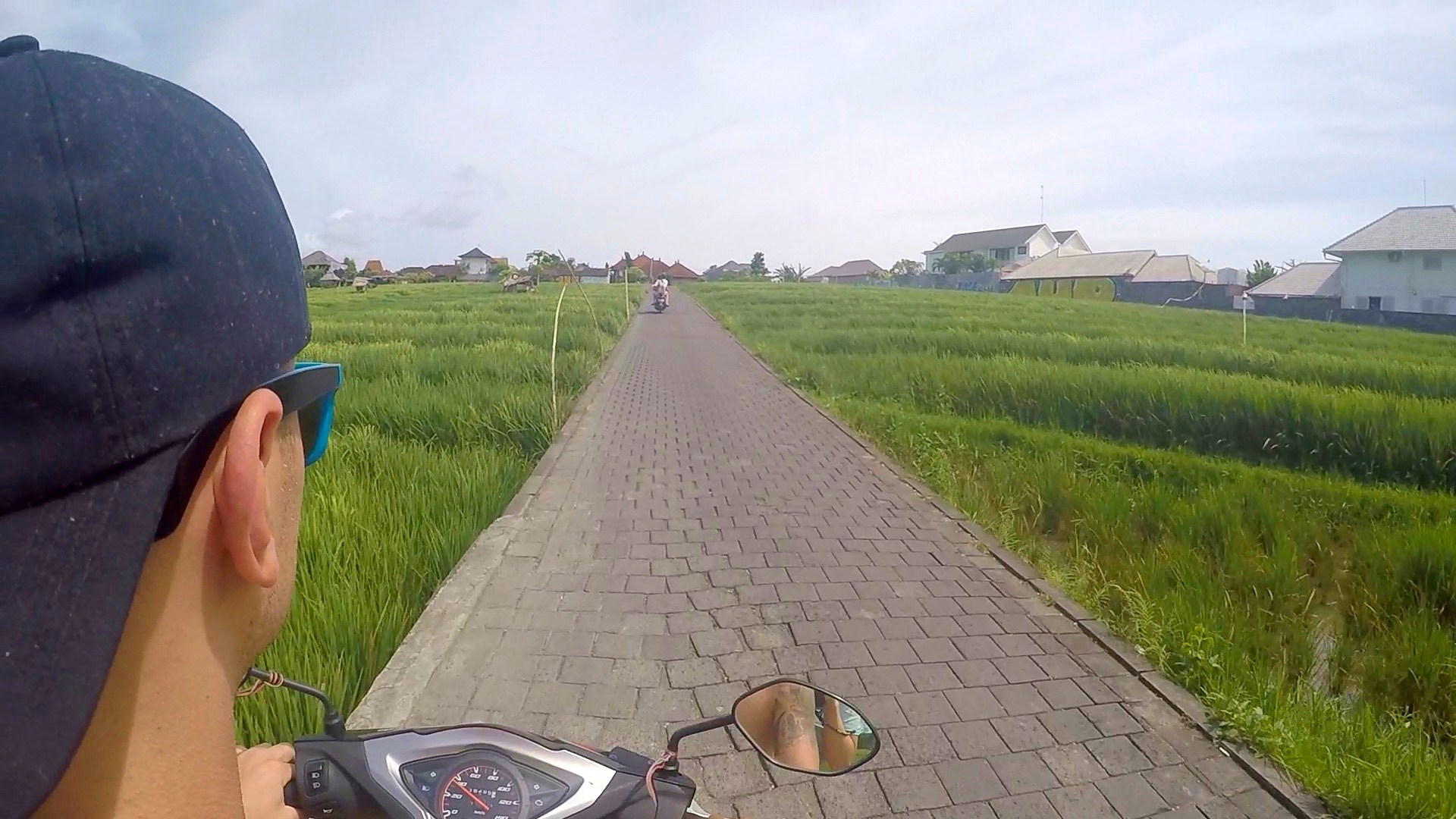 Then came the news that those money printing EDM giants from Vegas were on their way to build a super club in Uluwatu, which was of course Omnia. In fairness to them they have smashed it with what they do and genuinely hats off to them for the level of professionalism, marketing and big name acts they continue to deliver week in week out and it must be said, Hugo and Swen have shown many of the expat community a lot more love than most, offering up daybeds and bottles to many of us over the months truly understanding the importance of engaging with the community despite being backed by such a commercial arm and targeting a wide audience. 
But they were a landmark moment in the changing face of the island. The commercial was here and here to stay… until today that is of course!
OMNIA REALLY CHANGED THE COURSE OF THE ISLAND WITH THEIR LEVEL OF PROFESSIONALISM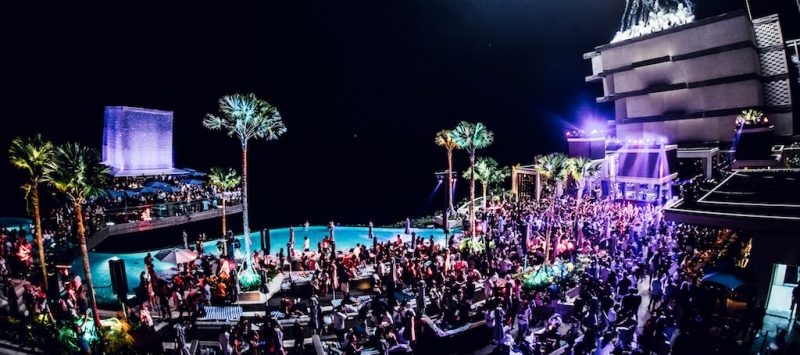 Then came a lot of the flash harry pretenders, full of shit, and hollow promises, here to make their mark but not taking the time to connect with the island or its communities. Backed up by the army of influencers and nomads, taking over cafes and Instagram feeds and of course all of a sudden every man, woman and his dog was a DJ as well. I almost gave up trying to keep up with them as I drowned in a sea of mediocre music and DJ skills. 
And who would have known that the influencers would be replaced by influenzas as they all ran back to their families on the first plane out to ask for a handout… in exchange for a bikini clad photo in the kitchen no doubt.. what a twisted irony!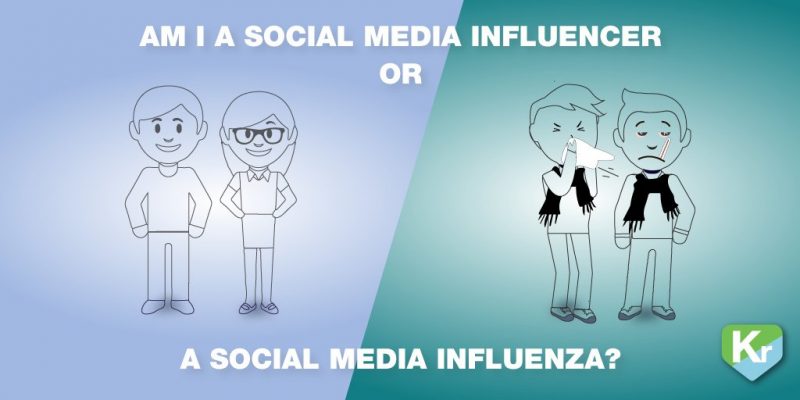 Whilst I don't doubt that when the island begins to return to normality and we can open our doors again, things will move along at a rapid rate I hold out hope for two things to happen that will make the island music and creative community a better place to be. First of all, there will be an extended period when the expats are the kings and queens of the island again (in the western areas of course, no disrespect to the real kings and queens of the island… the locals), respected and welcomed with open arms by venues where before they had been seen as a hindrance not spending as much as tourists and taking up valuable floor-space… then again that may be too little, too late and we may choose to support our friends with smaller businesses before we grease those palms with what little rupiah we have left.
I also hope and think that the community who have taken the difficult decision to remain on this wonderful island, they consider their home, who remained to try and support their staff, and save their businesses will protect their community, our community, more strongly, and prevent any newbies from cashing in so easily again. I for one will have NO issue with advising people not paying taxes or kitas etc that if they continue they will be bang in trouble, if you think we stuck it out here during by far the most difficult days in recent memory for someone else to come in and cash in… then think again.
But lastly and most importantly I really look forward to the day where we all have an incredible connection, together again, a sense of community, a shared understanding of what we went through together and what we mean to each other and how we helped each other out. I look forward to the day when we can collectively celebrate life together, and have a deeper connection with the island, and really know that if we got through this we can get through anything… together. I look forward to the energy on the dancefloors, the laughs in the bars, the creativity from all, fuelled from weeks of isolation and economic struggle and the love shown all around.
I look forward to genuinely being happy when seeing familiar faces, hugging and embracing each other with more feeling than any of us could possibly have known in our lifetimes. I look forward to all of us feeling like we are a community, and to continue to support each other and live life to the full and reap the benefits which we can then pass down to our staff and dependents.
This is how it used to be… and  I for one very much look forward to going back to the future once again!!!
STAY POSITIVE, STAY BUSY, STAY HEALTHY AND HELP, CONNECT AND SHARE UNTIL THAT DAY COMES XXX