GOING IN DEEP: CERCLE X OMNIA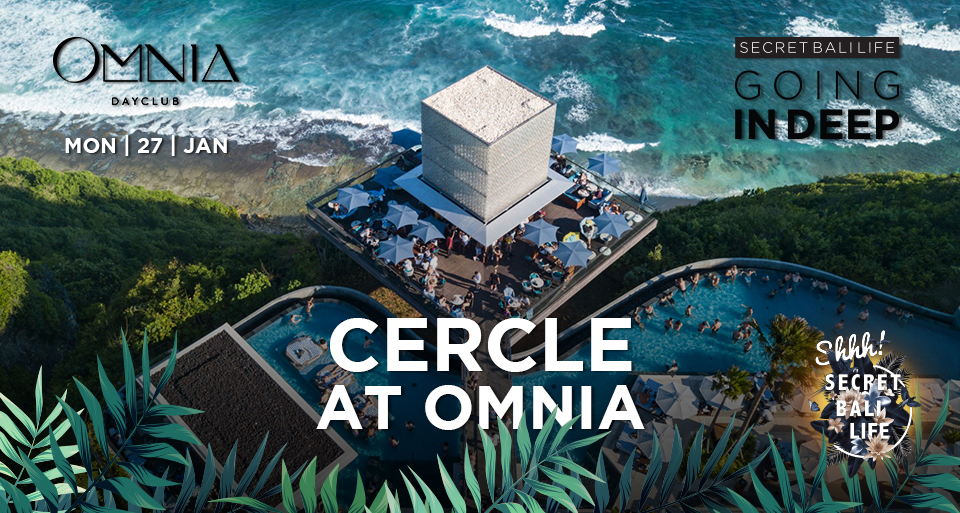 The internationally acclaimed global live streaming phenomenon, Cercle, makes Indonesia it's go-to destination for the first time ever. They'll be breaking their Indonesia virginity with an incredible event set ON TOP of the iconic OMNIA cube in Bali on January 27th, 2020.
Cercle is the livestream media passionate about promoting artists and venues – they film and broadcast DJ sets and live performances on Facebook with their specifically curated events at stunning and unexpected worldwide locations from; the Eiffel Tower to castles, mountain tops to the salt flats of Bolivia. The production has taken the world of electronic music to new heights and has attracted a global audience of millions.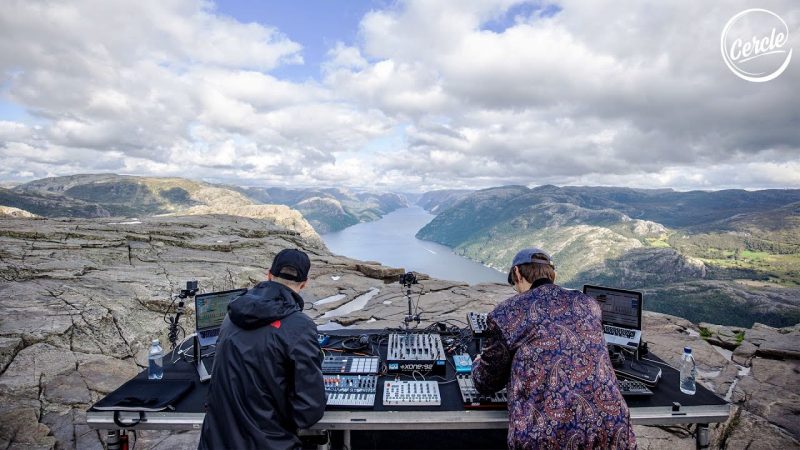 For Cercle's Bali Edition, they're bringing Lee Burridge onboard to bring the crowd to life with his blissed-out sounds on the epic cliffs of Uluwatu. With his impressive three decade long career, we can see why Cercle locked Burridge down for their Indonesia debut. The English DJ, producer, record label owner and front man of the 'All Day I Dream' imprint and party series, captivates his audience with his cutting-edge music and euphoric distinctive sound worldwide. With his contagious and intoxicating charm and positive energy, Burridge is truly a first-class DJ whose lives set are one of epic proportions.
Back before Lee Burridge earned recognition as one of England's most recognisable house DJs in the early 2000s, thanks to his Tyrant residency at Fabric alongside Craig Richards, he spent most of his time kicking it in Hong Kong in the 90s. Burrdige would begin his Hong Kong journey in 1991, after realizing that his chances for success in England as a DJ were slim to none. During that time, he would spin at majority Hong Kong's premier clubs and would build connections with visiting DJs like Sasha and Craig Richards.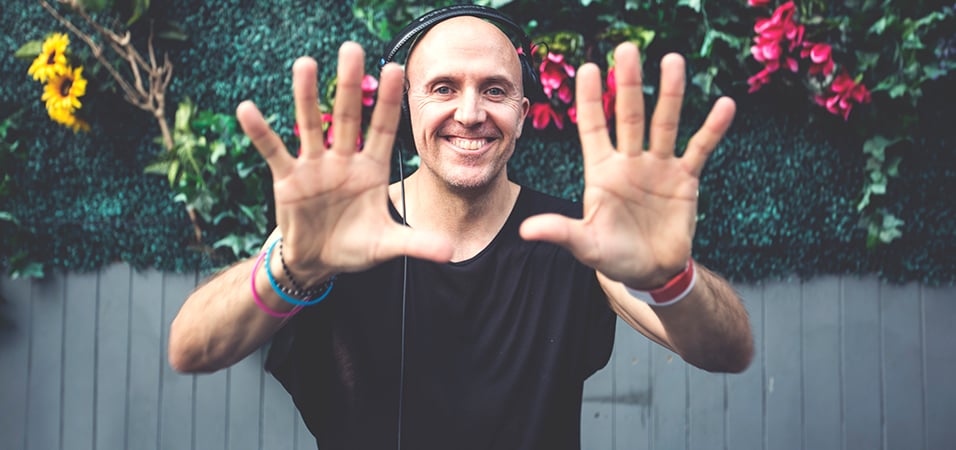 He would not only hit the Hong Kong market, but also Thailands' market, where he would frequently spin at numerous Thai famous full moon parties in, Ko Pha Ngan. Hitting the end of the 90s, Burridge would make his second career-changing by moving back to England and that would be the moment he was ready to establish  himself as a premier DJ. Not one to rest on his laurels, it didn't take long for Burridge to achieve just that, he teamed up with Craig Richards and with that their Tyrant residency at Fabric (one of London's leading clubs) took off. His unexpected mix of house and breakbeats, two often juxtaposing styles of dance music that he would carefully balance throughout his sets, drew in massive attention to his craft. He would eventually go on to release his first mix album, Metropolis on Tide, in 1999 and would quickly follow that up with a volume in Boxed's ambitious Global Underground: Nubreed series in the summer of 2001.

The powerhouse that is, Burridge is set to take over the unique and stunning venue for Cercle's Indonesia takeover at the top of the OMNIA CUBE – The cinematic pièce de résistance and iconic symbol of the stunning cliff top venue located at the southernmost tip of Uluwatu, Bali. Set at 100m above the Indian Ocean the OMNIA CUBE seamlessly appears to float out beyond the cliff, with thousands of crystal beads reflecting the light and sun during daylight and gradually illuminates as the sun sets.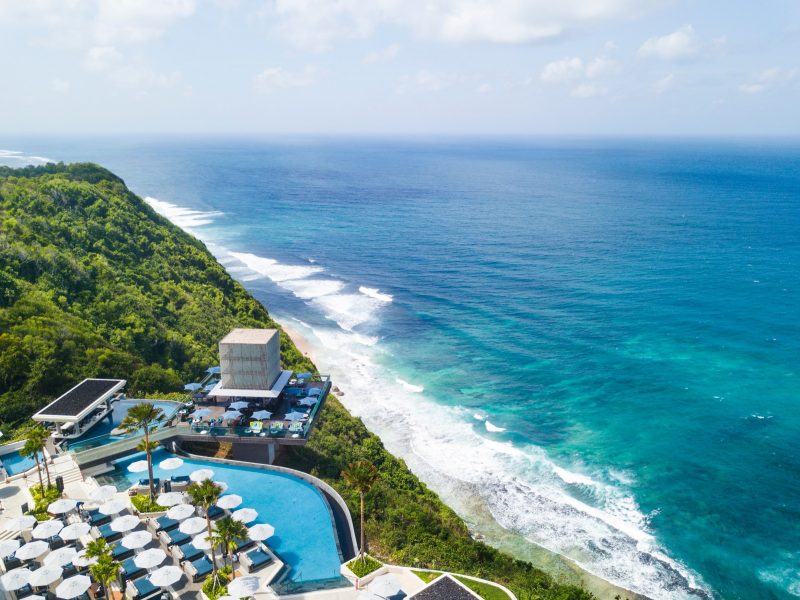 Don't miss out on the world-wide phenomenon that is Cercle as they set their anchor down at Omnia for one-day only – January 27th, 2020.
+ Lee Burridge's sunset performance will be live broadcast on Cercle's Facebook, followed by a live interview & Q&A session after the set.
+ Tickets with access to the OMNIA Cube are strictly limited and will sell out fast, meanwhile, the rest of OMNIA is open as usual.
To pre-register to Cercle invites Lee Burridge at the OMNIA Cube please go to: http://eepurl.com/gPGm2f
*OMNIA is open to the public, as usual, however, access to Cercle on the OMNIA Cube will be strictly limited to ticket holders only.