GOING IN DEEP: KARMA BEACH SATURDAYS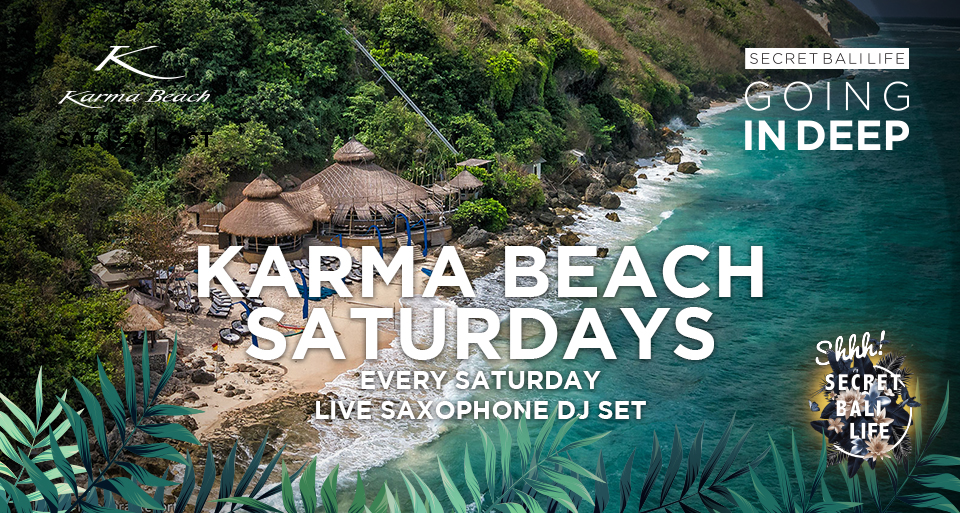 The south of the island has always had a hint of opulence to it; nestled amongst lush greenery, upscale spas, destination surf spots and dozens of sun-bathed beaches peppered on the coastlines, Uluwatu has always had its own unique feel and identity.
However, within the lavishness of it all, if you look hard enough (with a little help from us)… you can find yourself sipping cocktails and tucking into a delicious seafood BBQ at a 5 star luxury beach resort, without breaking the bank!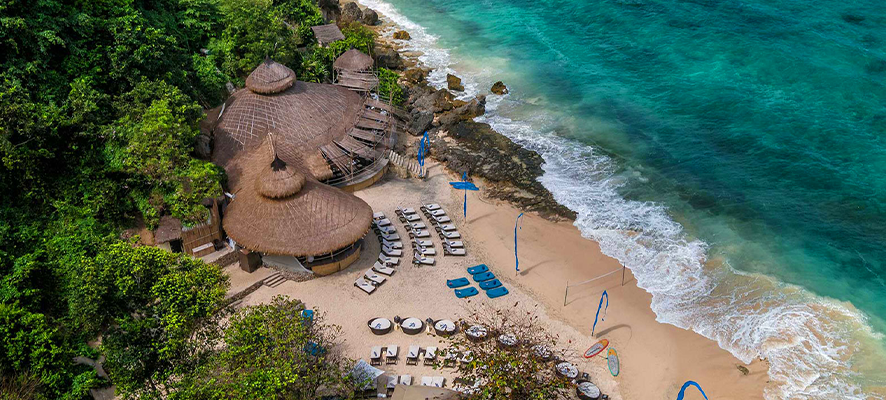 We've done the groundwork and found Karma Beach Bali's newest addition, Karma Beach Saturdays to be one to jump onboard and take full advantage of. From a live Saxophone DJ set to solid drink promotions, it's pretty packed with goodies for the perfect Saturday… on a private beach at a luxury resort. Aimed at the local expat community Karma are opening their beautiful venue and value drinks promos to the island during what is a trickier than normal low season for obvious reasons. When better to be outdoors enjoying some fresh ocean air and some world class cocktails.
Set in Bali's most stunning cove at Karma Kandara, Karma Private Beach Bali is a breathtaking tropical oasis. A crescent of white sand leads to a tranquil blue lagoon, where you'll find blissful, barefoot and carefree glamorous nights. Dive in for the ultimate in immersive, sand-and surf-hedonism.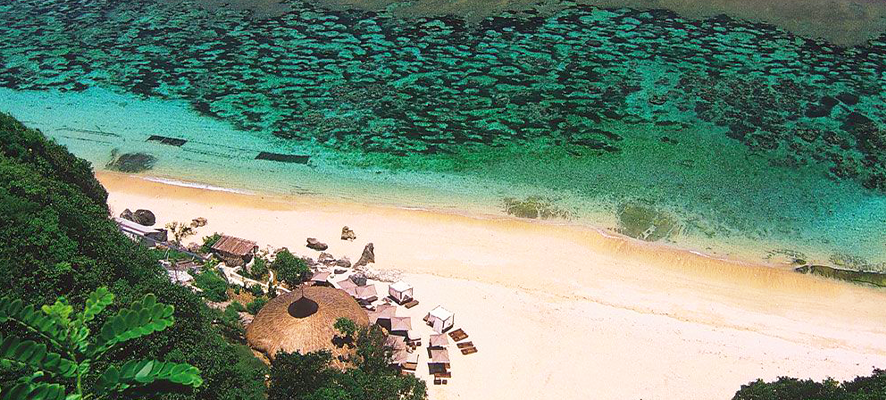 For the perfect fun-filled day of watersports, beach combing, oceanside spa treatments and cool, private cabanas. Followed by sensual, star-filled nights with DJs, live music, cocktails and seafood feasts. Karma Beach sets a new standard in chilled-out luxury in incredible locations, each with a unique vibe.
With Karma Beach Saturdays comes live Saxophone DJ sets from Jimmy Rougerie and Rafa Lambert from 7-10pm, leading you into the golden hour with top-notch music to set the mood. You'll be spoiled for choice by their double down drinks specials:
+ Happy hour & daily bonfires golden hour drink specials everyday 530-630pm 
+ Half-priced off selected cocktails 7-10pm on Saturdays
Also get your fill of delectable Bamboo Seafood BBQ from 6-10pm, we recommend you definitely load up on the BBQ feast… you know, so you can really take full advantage of those drink promotions 😉 
Give your Saturdays an upgrade by hitting Karma Beach for a getaway from the hustle and bustle, and you'll see why Karma Beach is the only place you'll want to be this (every) Saturday. Bonus is that Entry is free after 5pm, so you'll be able to enjoy those specials fully.
For more info DM @karmabeachclubs or shoot them an email at info@karmabeach.com