GOING IN DEEP: LA VELA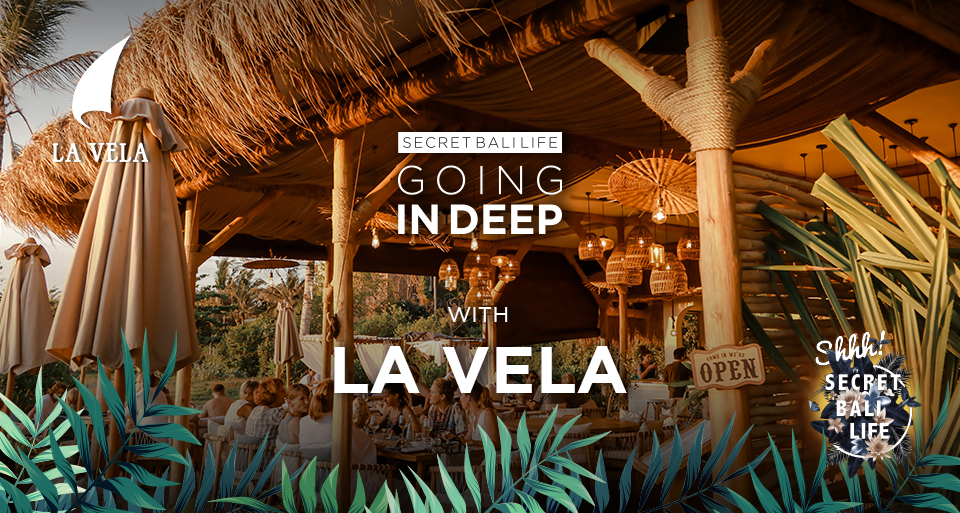 Stirring up the beach bar & restaurant convention on Berawa beach, is the stunning venue La Vela. The luminous hidden Canggu gem, looks like it's straight out of a fairytale… and it definitely holds up to it. The new kids on the block, La Vela opened their doors just last year and have already made themselves comfortable amongst the beach clubs and huts on the coastline of Berawa.
A venue born out of love for quality food, family and fresh local products. La Vela is the up and coming player on Berawa, that's sure to reel you in and leave you wanting more – We talk the gentrification of Berawa, promotions and 2020 with the management of the latest go-to sunset spot.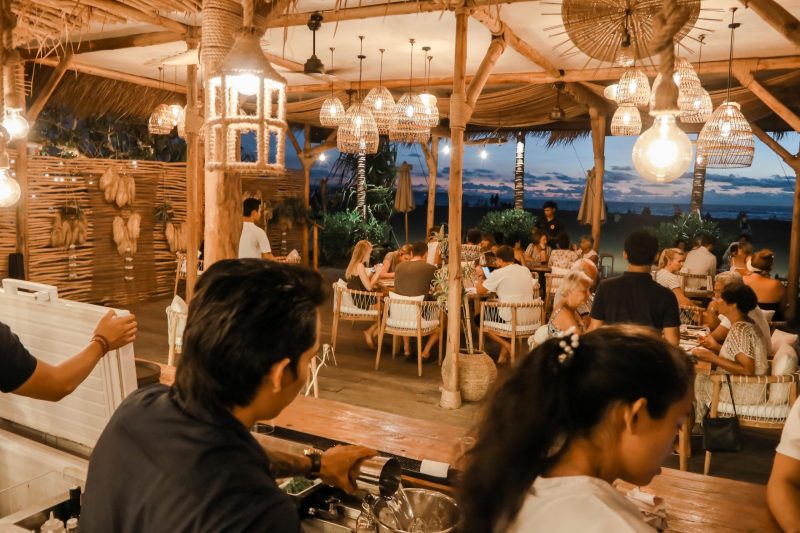 You guys are the new kids on the coastline block, tell us about the concept and story behind La Vela?
___________________________
We want to offer the Canggu community, a getaway in the form of a cozy beach lounge restaurant in Berawa beach, where they can enjoy good drinks, good food and good ambiance. We believe that La Vela's location is one of the best spots to enjoy the sunset with amazing vibes and the added bonus of our scrumptious Mediterranean Seafood style menu. 
You guys are on Berawa beach, is there a strategic reason behind the location of La Vela?
___________________________
I believe everybody knows that Berawa is the up and coming area for the past few years. As residents of Canggu ourselves, we felt that a beach lounge/restaurant in the area that served up delicious cocktails, mouth-watering food, quality music, comfortability and easy access to the beach was what was lacking. So with that, plus the beauty of Berawa Beach, the location was also based on filling a gaping hole in the F&B market and providing something unique to the area.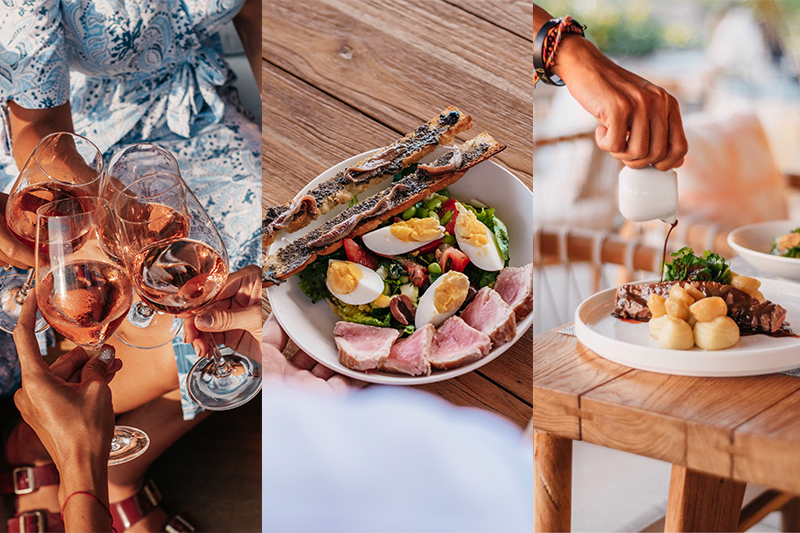 With the news of local beach huts and food stalls in Berawa Beach disappearing, reportedly in preparation to gentrify the area. What are your thoughts on this and do you think business at La Vela will be affected by this?___________________________
First of all, we are terribly sorry to hear what happened to the huts and food stalls that got removed from Berawa Beach. We hope that La Vela can cater to the needs of tourists and locals that are looking for an alternative venue to hang out at and enjoy the sunset on the beach. At the end of the day, we love the fact that La Vela is still surrounded by local corn stalls, people flying their stunning kites up in the blue skies and cows just passing by, even though the essence of Bali is slowly disappearing with new trendy places popping up in the area.
Business wise, I feel like if we stay true to our brand – offering a getaway with quality music, food and drinks at an affordable price for anybody and everybody to enjoy the beauty of Berawa. Then we'd do well. 
La Vela is a unique venue on Berawa – in terms of aesthetics, dining, food etc. How do you plan to maintain the essence of La Vela, whilst at the same time evolve and adapt as a venue amongst the competition and changing scenery of Berawa beach?
___________________________
Our venue's architecture and interior are heavily inspired by the natural beauty of Bali – the design blends easily with the white sands of Berawa Beach, the natural wooden features brings in the natural breeze and it's open space concept pays homage to the natural surroundings of the area and makes it a prime spot to enjoy the sunset. 
In terms of dining and food, we are over the moon with our kitchen team who have easily adapted to the seasonal seafood and harvest that come through their doors. We're big on supporting locally produced ingredients, and it's made our Mediterranean Cuisine style menu all the more delectable.
We believe the essence of La Vela can be seen in time, with it becoming a timeless hidden gem in Canggu and with it's creation being inspired by the Canggu community.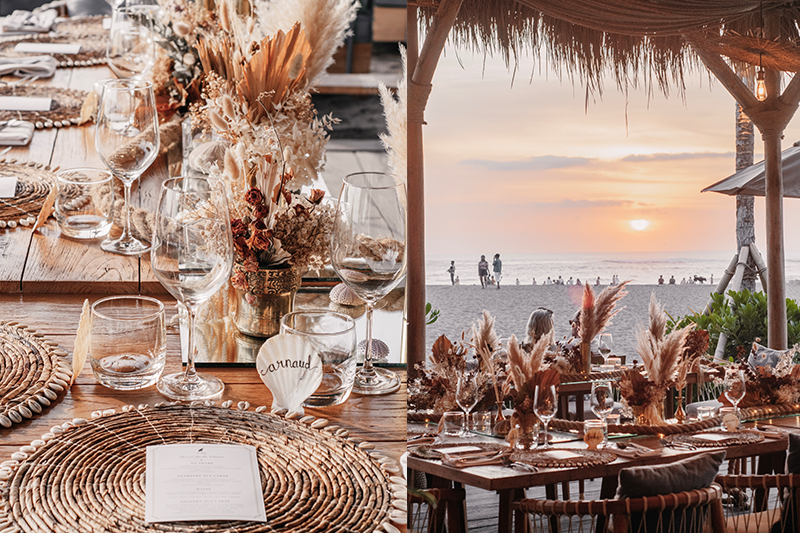 What is the music policy at La Vela and what can tell you tell us about your resident roster for this year (2020)?
___________________________
We aim for a great selection of quality music that delivers good vibes and ambiance. We have an amazing selection of DJs with impressive individual backgrounds, who play our venue's standard of music: Lounge, Funk and Nu Disco. We do have a balanced mix of music in La Vela in the form of a DJ, live acoustic music and Saxophone sets, that delivers a romantic and relaxed lounge ambiance .
Our star resident DJ at the moment is El Didion, who plays every Thursday from 5 to 8pm. We're glad to have him on the team, as he's a reputable DJ on the island and has played in numerous highly-acclaimed venues in Bali. 
Please follow our Facebook and Instagram page for update on the latest events, happenings and special offers at La Vela. 
With so much competition on the coastline you sit, what's a unique selling point that La Vela has to stand out from the rest?
___________________________
In terms of La Vela's architecture, drinks and dining. We would say that between the array of venues on Berawa from big player Finn's to local players who own beach huts/warungs – La Vela offers the best from both worlds; beginning with our stunning and comfortable venue, our quality menu at affordable prices and lastly our top-notch customer service (our staff are always there to attend to your needs and make you feel at home, with a smile on their faces!)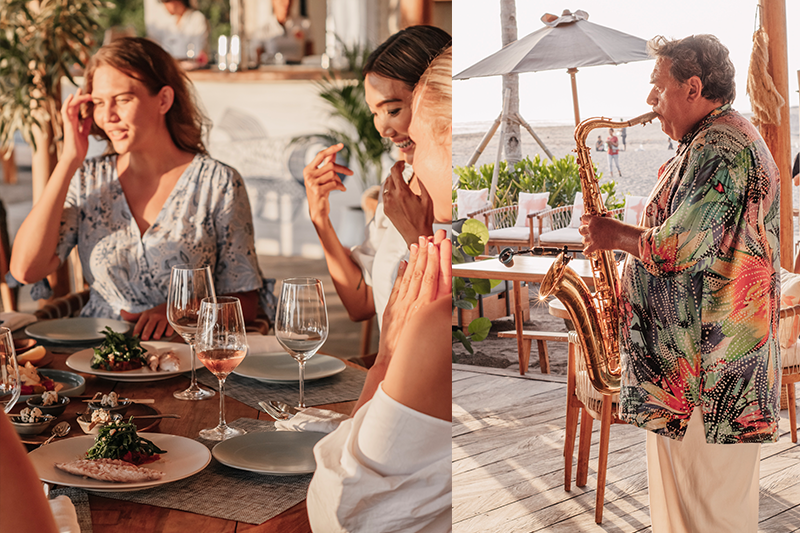 Everyone loves to save a penny, do you have any promotions lined up that you think our readers would be keen to take advantage of? ___________________________
Yes, we have our daily promotions, which are :
Pay 1 get 2 of Clericot and Pomada ALL DAY EVERYDAY for only 120k++
Le Frit C'est Chic, a set of Finger food combine with 1 rose glass or 2 Bintangs from 4pm – 6pm for only 80k++
What can our followers expect from La Vela this year in terms of unique events and music?
___________________________
We have some big headliners in the books this year, that will surprise everyone. So stay tune and follow our social media for our weekly and specials events.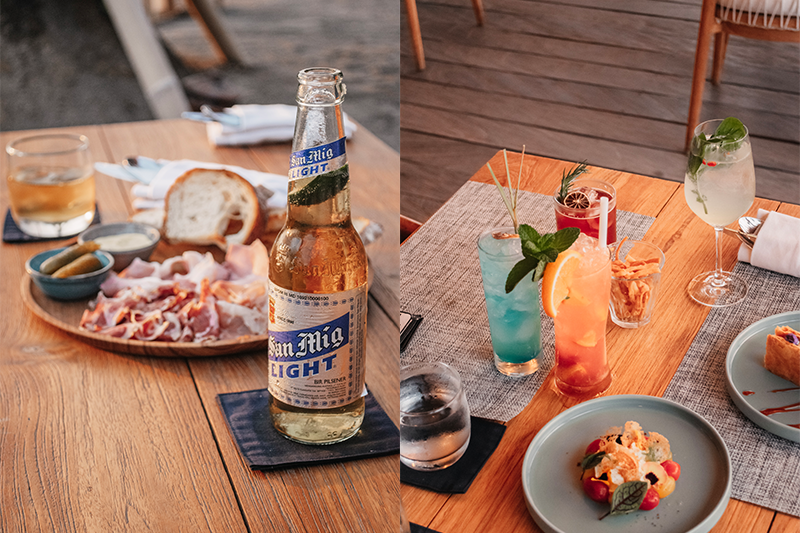 Sum up the ethos of La Vela in 5 words…
___________________________

Sunset Spot
Casual
Comfy
Fun
Affordable