GOING IN DEEP: RED RUBY 2020 EDITION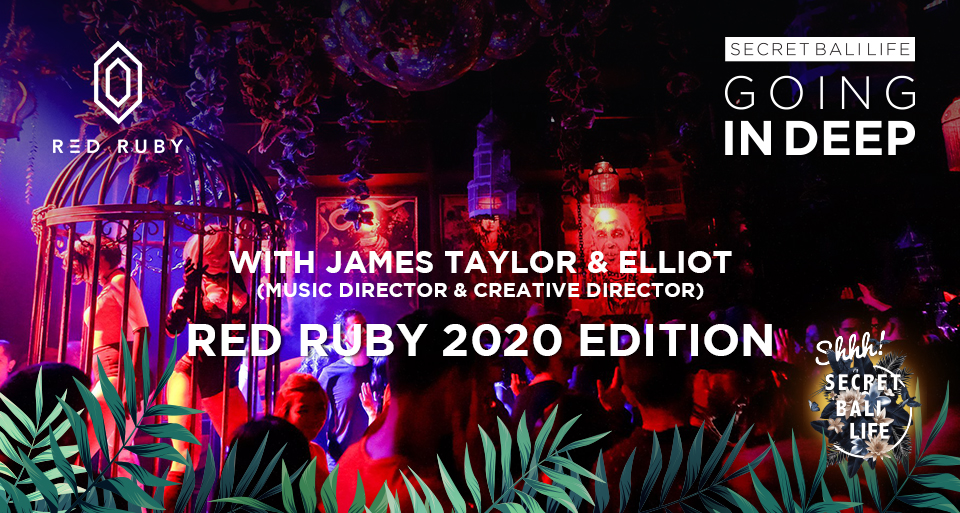 If you're in the know regarding clubs that are hotspots in Bali, then Red Ruby is definitely one that's on your list. They first opened their intimate, yet equally as impressive venue back in August 2017 and since then, they've only rose in popularity amongst expats, locals and tourists and have earned the reputation as one of the hottest music and parties venues in Bali.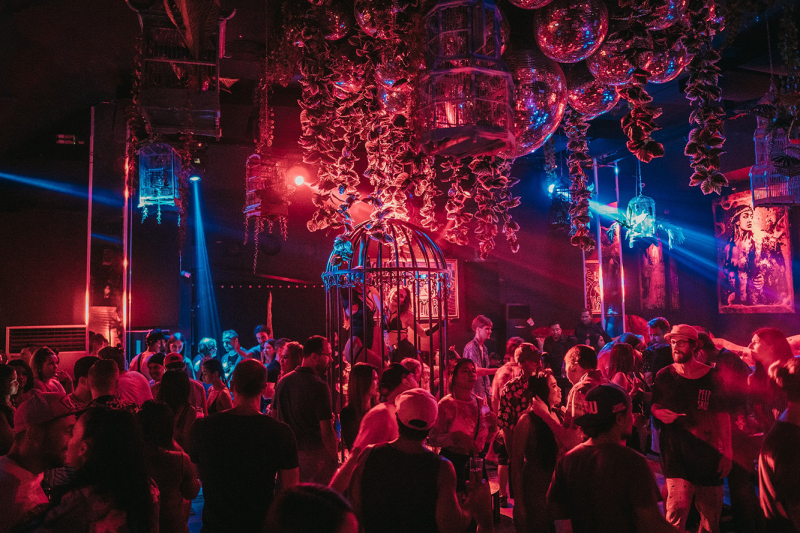 Their mesmerising space is inspired by a specific selection of Europe's most avant-garde clubs like Ibiza, Berlin, Barcelona and Amsterdam. Red Ruby is a space completely dedicated to providing you the more legitimate clubbing experience right in the heart of Seminyak.
The venue also features an outdoor terrace space – Red Ruby The Terrace. Serving up scrumptious mouthwatering food and delicious high-quality cocktails, with snug sofas and laidback live Blues and Jazz bands serenading you through your night and meal. Red Ruby also has 'Back Room' in the works, for those into a slightly more exclusive experience, keep watch of THIS space for upcoming news on their new venue.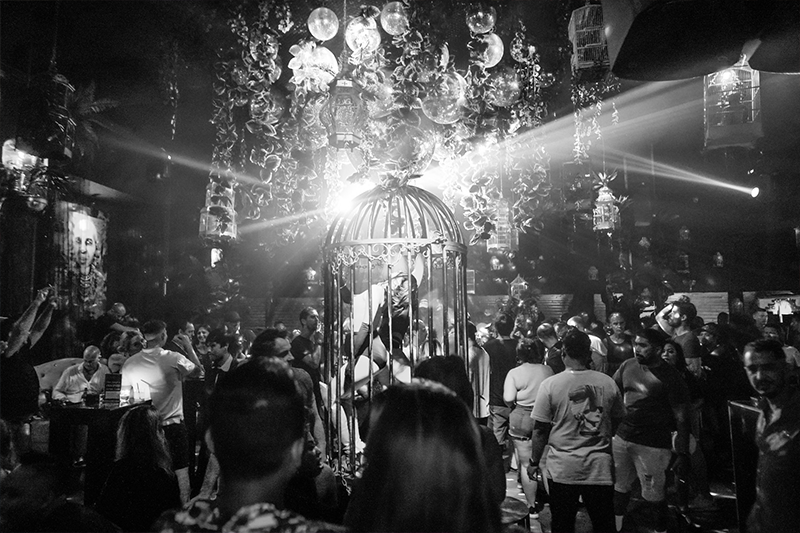 Stepping into the New Year, we decided to catch up with James Taylor, Music Director and Elliot, Creative Director of Red Ruby to find out their game plan for the year 2020 and the full scoop on how they have managed to run a nightclub 52 weeks a year!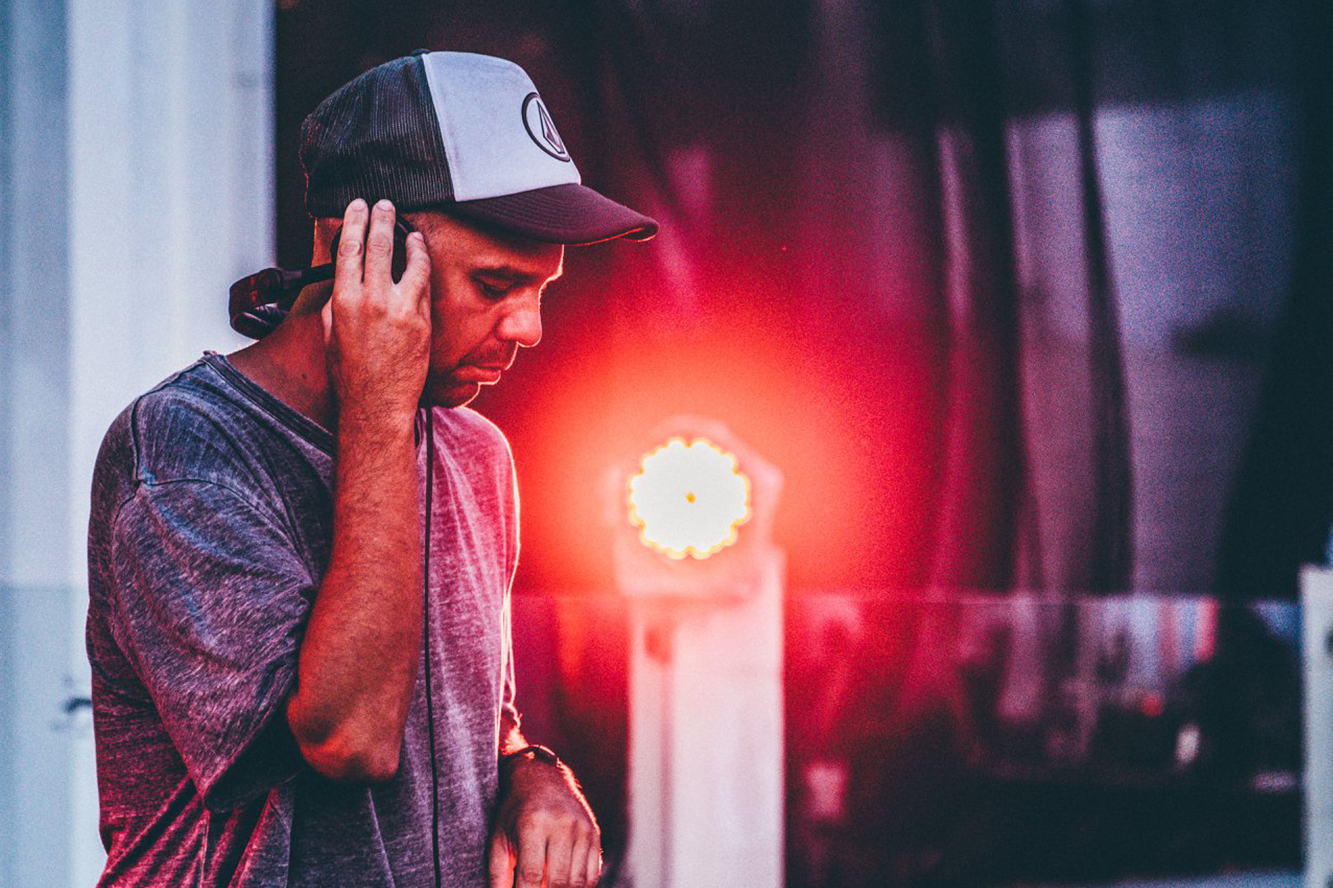 You guys have had a great 2019, going from strength to strength despite many people moving up and down the coast for their entertainment you are busy throughout the entire week… How has 2019 been for you guys behind the scenes? 
_________________________________

James: Exhausting, yet extremely rewarding! Never a dull moment in clubland, behind the scenes.
Elliot: It's really challenging and a non-stop challenge as, I am clubbing 3 or 4 times a week since April 2017, since I moved from Ibiza for last season in DC10. In 2 and a half years, I got to learn the Bali dance floor better and got to work with the incredible local talents that have the highest empathy level, techniques, passion and skills, fundamental for a good DJ.
Pick one event each that was a particular highlight for you…
_________________________________
James: For me New Years 2018-19 was one of the best gigs i've ever done in Bali! Playing the closing set to a packed to the rafters crowd lapping up every moment. Was the perfect start to 2019.
Elliot: For the best one in Red Ruby  I must say the next 31st of jan 2020 with my dear friends The Martinez Brothers; in Bali my favourite 2019 moment was Eris Drew and Octo Octa in Basement Love at La Brisa…Mind BLOWING set!!!
PS: Special mention for MCMLXXXV DJ set in Red Ruby.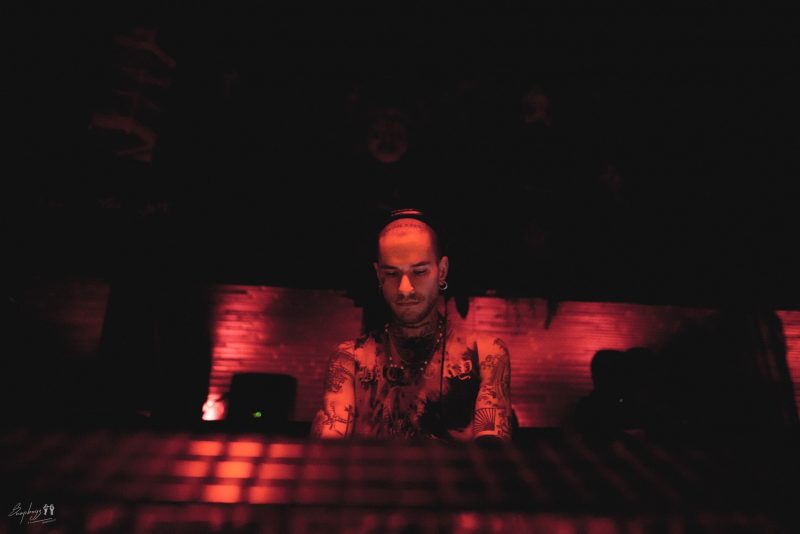 Running a nightclub 52 weeks a year must have its interesting chapters, pick one moment from 2019 that would be best summed up with the title 'WTF just happened there?!?!
_________________________________

James: There are so many moments not suitable for publication to mention… But, I'd have to say our Halloween show produced by Mauricio Alpizar left the crowd collectively with their jaws dropped to the floor in amazement.
Elliot: Absolutely agree with James …music wise you can invent and surprise just up to so much… but what Mauricio achieves with his choreographies and his dancers when we collaborate with him is really the highest level of art expression I know that leaves the viewers with a WTF feeling.
How do you go about filling the venue up on so many nights of the week, that cannot be easy…
_________________________________
James: Stick to our music and brand philosophy and let the product do the talking. 
Elliot: It's not difficult and challenging, so we decided to go full on and be open 7 days a week. We have the best sound system LOUD (loud.it), the best staff and we now have a clearer feeling on how people in Bali can be entertained. The DJ scene in Bali is rich with talent and we have full support from our main investors that I thank ,Graham Bristow and Willehm Kos.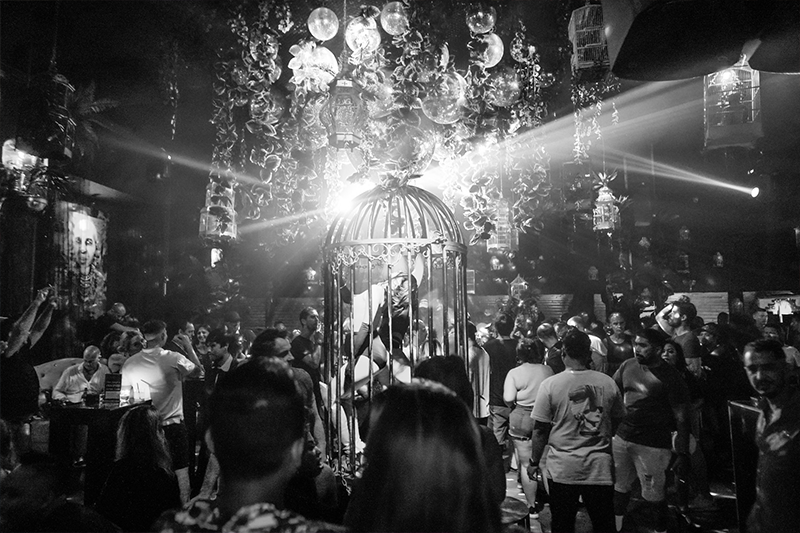 What changes have you seen in the club scene in 2019 both in Seminyak and island wide?
_________________________________

James: The biggest thing is the sheer number of new clubs that have opened up in the last year.  There is so many new clubs on the island!
Elliot: So many new clubs, sometimes not all up to expectations and standards, but there are also many incredible venues in the mix. What really intrigues me and cannot wait to see is the new La Laguna by LALA group in 2020.
How do you plan to maintain what you are doing into 2020 and evolving as a venue? 
_________________________________
Elliot: I will hold on to my dreams like Arthur Russel taught us and be real to myself and to the real talent developing collaborations and relations with other venues and established artists. I want to create a Red Ruby Radio platform to showcase all the music played in the club.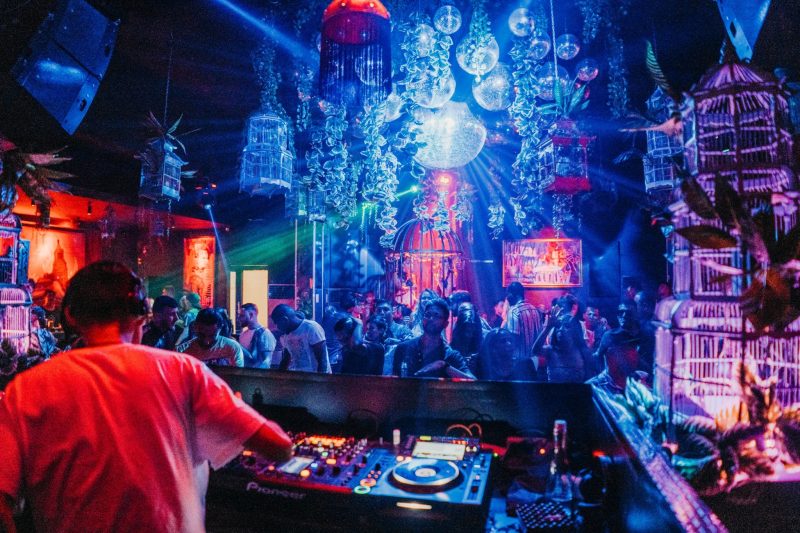 If you could make one of your headliners from 2019 a resident who would it be and why?
_________________________________
James: Nakadia – Her Music, energy, humbleness & skills she displayed on when playing for us were amazing! The full package!

Elliot: Nakadia is amazing but I also would love to have as regular guest MCMLXXXV.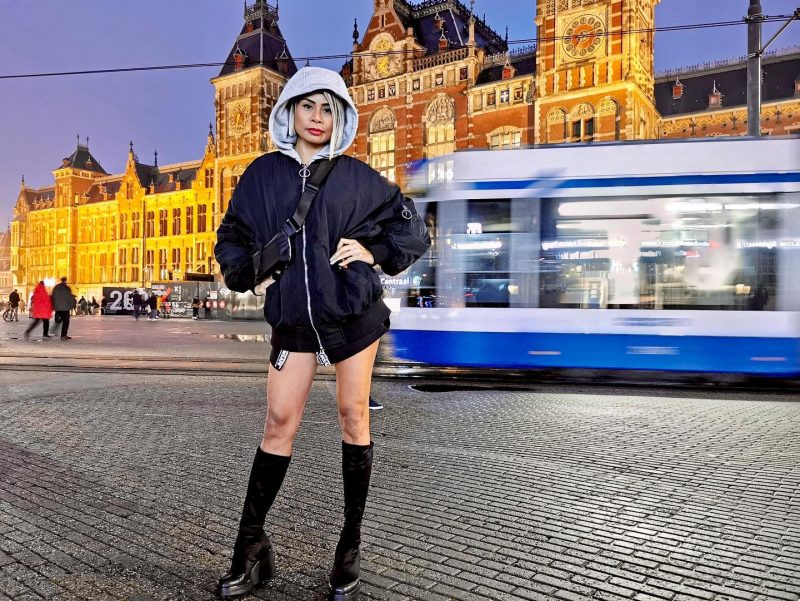 At the start of the year you had carved out a niche as the go to venue for some early hours action, has this changed in 2019 and how big a challenge was it?
_________________________________
Elliot: We are still a late night venue for the public, but more and more people are starting to come in earlier if they want to listen to quality electronic music. The opening DJ has to be on the same level as the peak time one and this is the direction I am going with the bookings.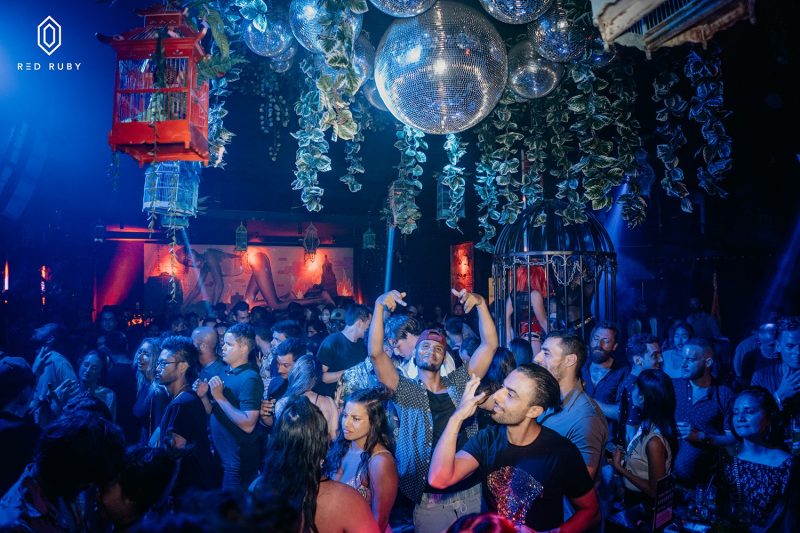 Keep up with the epic venue that is Red Ruby right here. They've got a pretty solid line-up already in the works for 2020 and they've got the right angle to continue being one of the top clubs in Bali.
Don't miss out on their latest headliner – The Martinez Brothers at Red Ruby on January 31st!