SBL GIVEAWAY: WIN 2 TICKETS TO DJ PEE.WEE (ANDERSON .PAAK) AT THE LAWN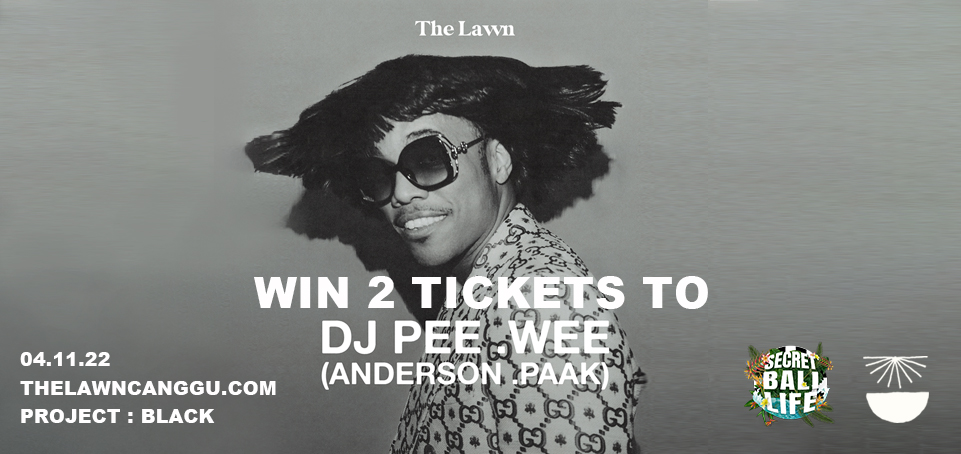 SECRET BALI LIFE are giving away 2 GA tickets to see DJ PEE.WEE (aka the G.O.A.T, ANDERSON .PAAK) at THE LAWN this Friday 04.11 for their MASSIVE BIRTHDAY party.
GA TICKETS SOLD OUT IN LESS THAN 24 HRS, SO THIS IS MEGA GUYS.⁠
ALL YOU HAVE TO DO TO ENTER IS:
Follow the instructions on our latest Instagram post!
A WINNER WILL BE ANNOUNCED AT MIDDAY ON FRIDAY 04.11.
Table packages are currently still available, for those who enjoy a bit of boujeeness in their life. All table requires can be sent to events@projectblack.co.
GOOD LUCK AND, YES LAWD, WE CANNOT WAIT FOR THIS ONE.