SBL's guide to the independent party-starters of Bali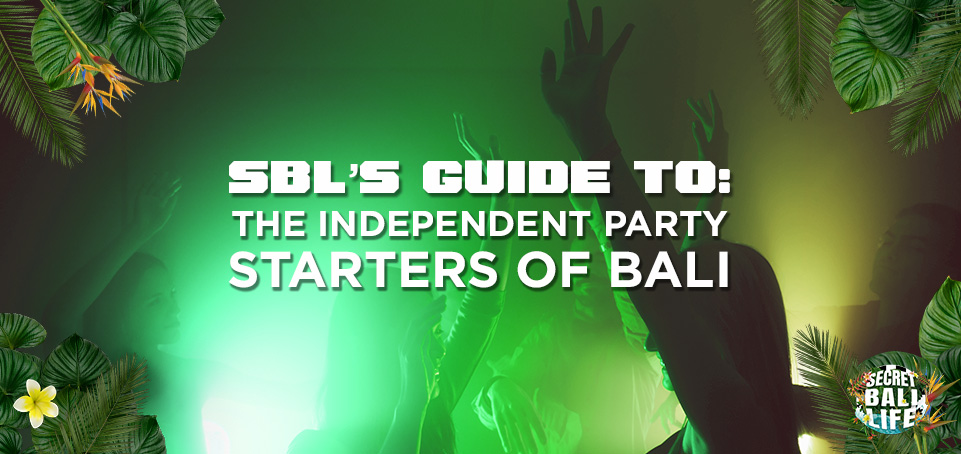 Having popularised itself as a budding location for music-lovers and partiers alike, Bali has become synonymous with its own very distinctive party scene. Whilst most of the big events are put on by large beach clubs and night clubs there are some great independent promoters who are able to push the boundaries musically and create an atmosphere with a soul.
So, we decided it would be a good idea to highlight some of the leading lights from the independent scene and give them the focus they deserve for doing what that they do, often competing against some big boys with deep pockets.
Escape
With an undeniable groove and distinguishable disco-ball collection, Escape have crafted a name for themselves as a solid night-out choice within the Bali party scene. Between their knack for making the most expansive venues feel invite-only, guaranteed non-stop bangers that'll have you boogieing 'till the early hours of the morning and a fair splash of chaos, Escape have consistently put out parties for the memory books.
The Aussies behind the brand are known for drawing quality fun crowds, with their monthly events lined up at La Brisa and Ulu Cliffhouse, splashed between some one-off takeovers at venues like Behind the Green Door.
What to expect? A vibrant mixture of house & techno, big crowds and Scotty Cal stealing your vape at some point during the evening.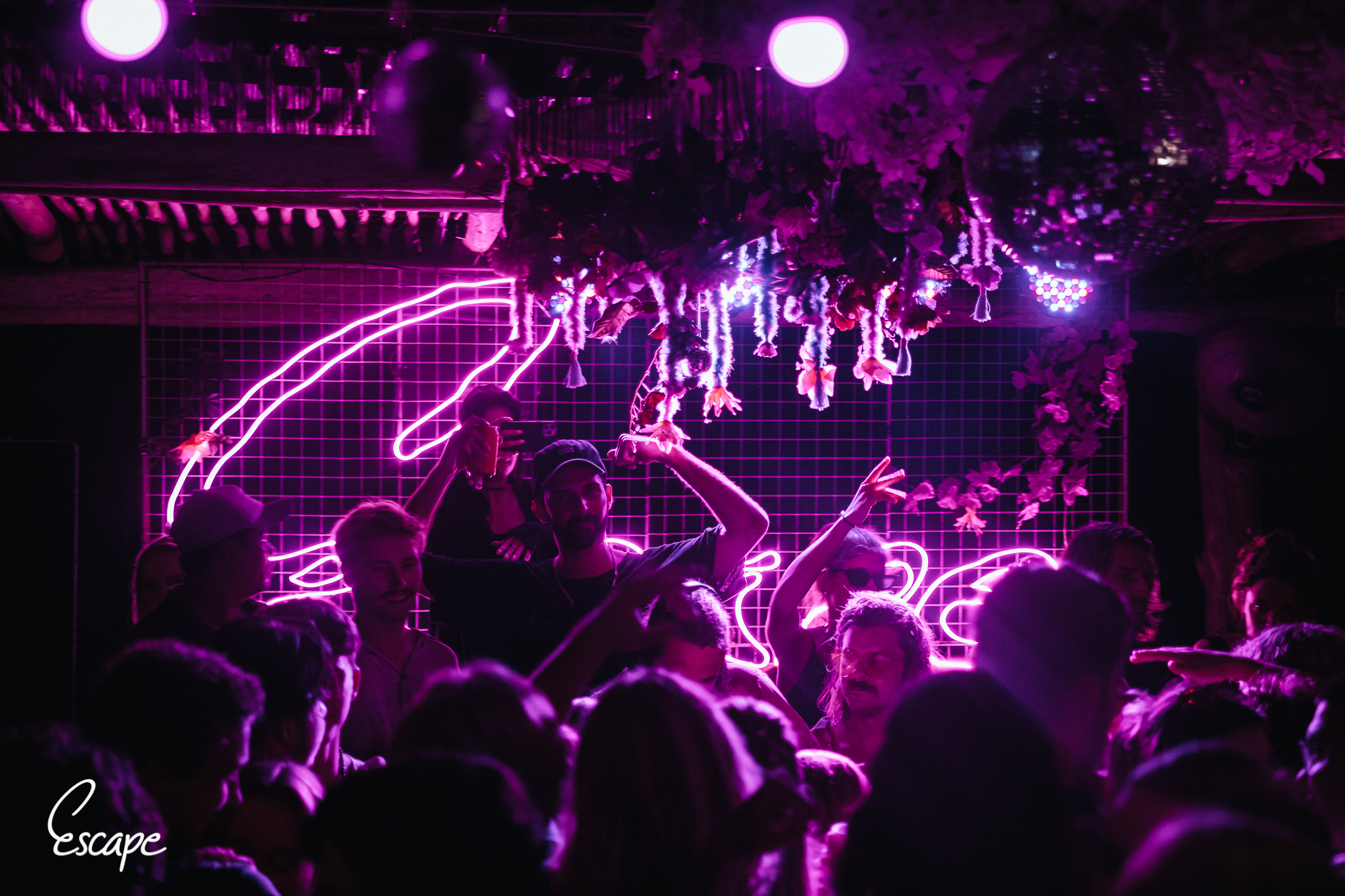 Basement Love
If there's one underground artsy younger sister to the party starters of Bali, it's Basement Love.
Regularly teaming up with the boys behind PNNY, their events showcase music that proper music lovers will appreciate, usually set to some unique backdrops. There's a reason these events continue to sell out, and it's usually something to do with the extremely clever curation of DJs they line up for their parties.
Where to catch Basement Love? They run monthly sell-out events at La Brisa, and the occasional showcase at Desa Potato Head in Seminyak.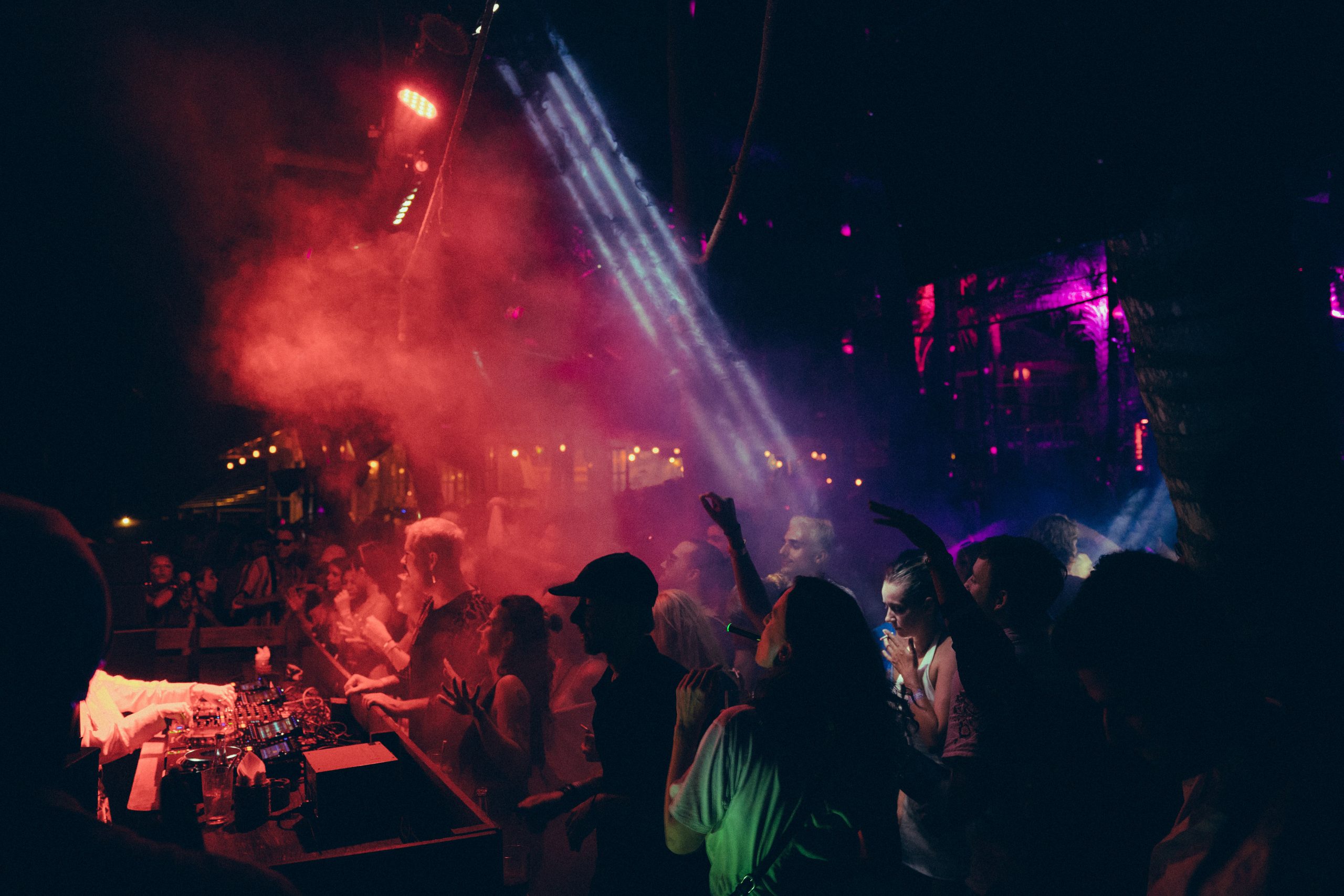 Who's Your Daddy?
The Sex Pistols of party starters in Bali. Who's your Daddy own debauchery like it's their middle name. Between the chaotic energy of their parties, occasional themed dressing-up and the headliner after headliner they bring in, the Italian brother-sister duo behind the brand live, eat and sleep unforgettable. Usually pulling in European crowds, Who's Your Daddy? have been making a massive mark on the Bali party circuit for coming up to ten years now, with no sign of slowing down.
Who's Your Daddy? have made a name for their unbridled ear at being able to pick out incredible DJs; the type that'll have everyone and their mum fighting to get on the dance floor. You'll usually find their massive blow-up cat hanging at Savaya, but occasionally find it at The Lawn, Mrs Sippy or The Backroom at Mason.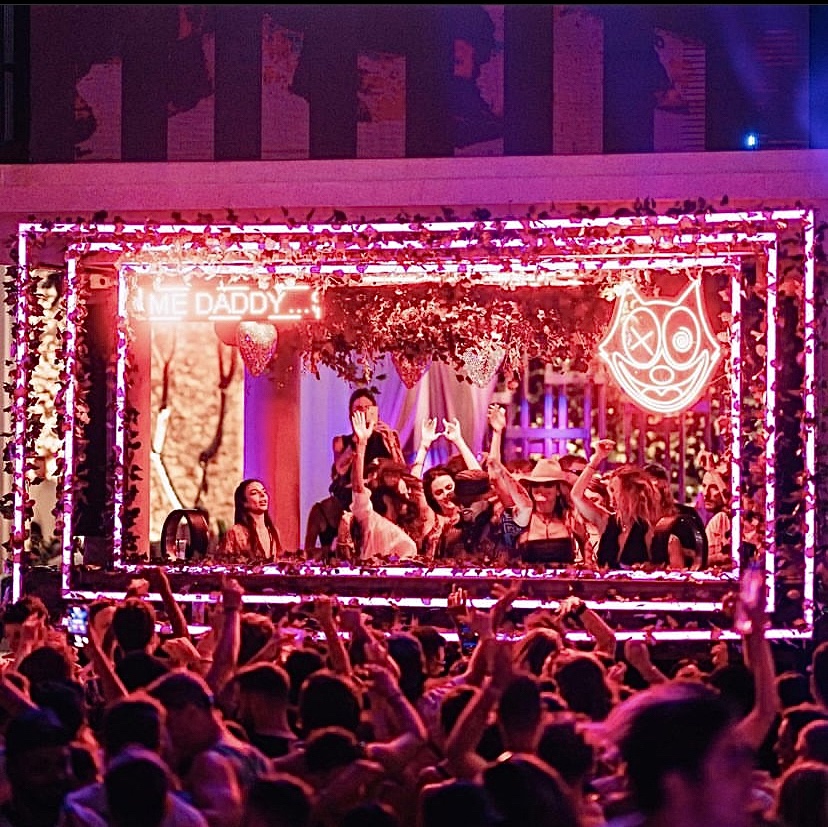 Disko Afrika
When it comes to all things colourful in Bali, look no further than Disko Afrika. The amapiano, afro-house, afro-tech and raeggaton masters behind the party starters know how to throw a bash that'll have you burning up the dance floor to Burna Boy.
With enough rhythm and bass to get even the most stoic people losing it, these events curate the most vibrant atmosphere in Bali. Seamless and soulful, Disko Afrika have mastered bringing the African diaspora to Bali, and everything in-between.
With over ten years of experience of bringing people together for their parties, Disko Africa have cemented themselves in a report of delivering the best times in Bali, catch them bringing their beats to Savaya and Morabito on the regular.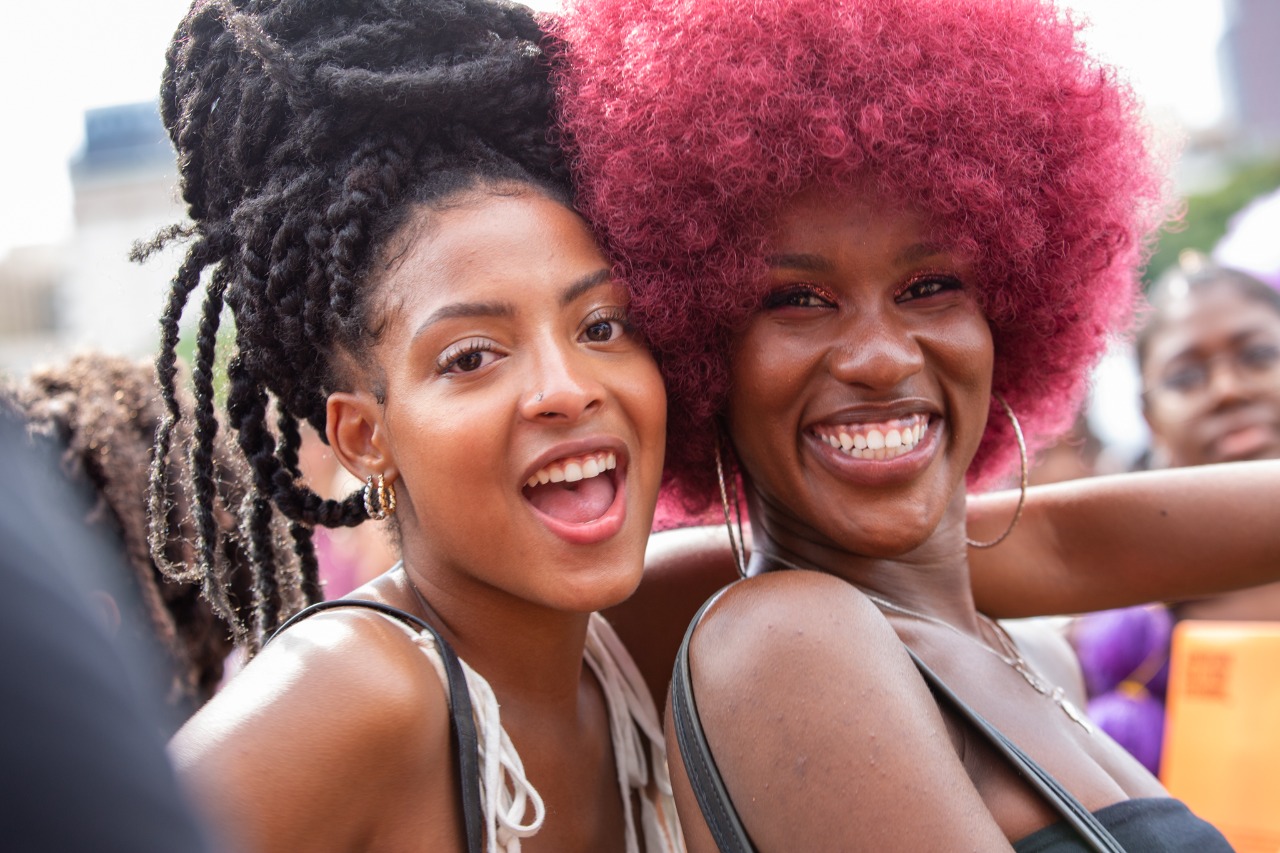 Kais Eye
Those crowd-favourite White Parties everyone goes to? Yeah, that's Kais Eye. Pulling in swarms of people, whether it be locals, expats or tourists; Kais Eye parties have become the place to be seen or be seen at. You can usually find the party starting brand at Ulu Cliffhouse, but look out for their events at venues such as Old Man's and The Backroom at Mason as well.
With the music usually focusing on your Hip-Hop and RNB classics, you know you'll have at least a couple of songs to belt your heart out to in front of the DJ decks. Make sure to RSVP on the guest-list asap with these ones, spaces fill up quickly!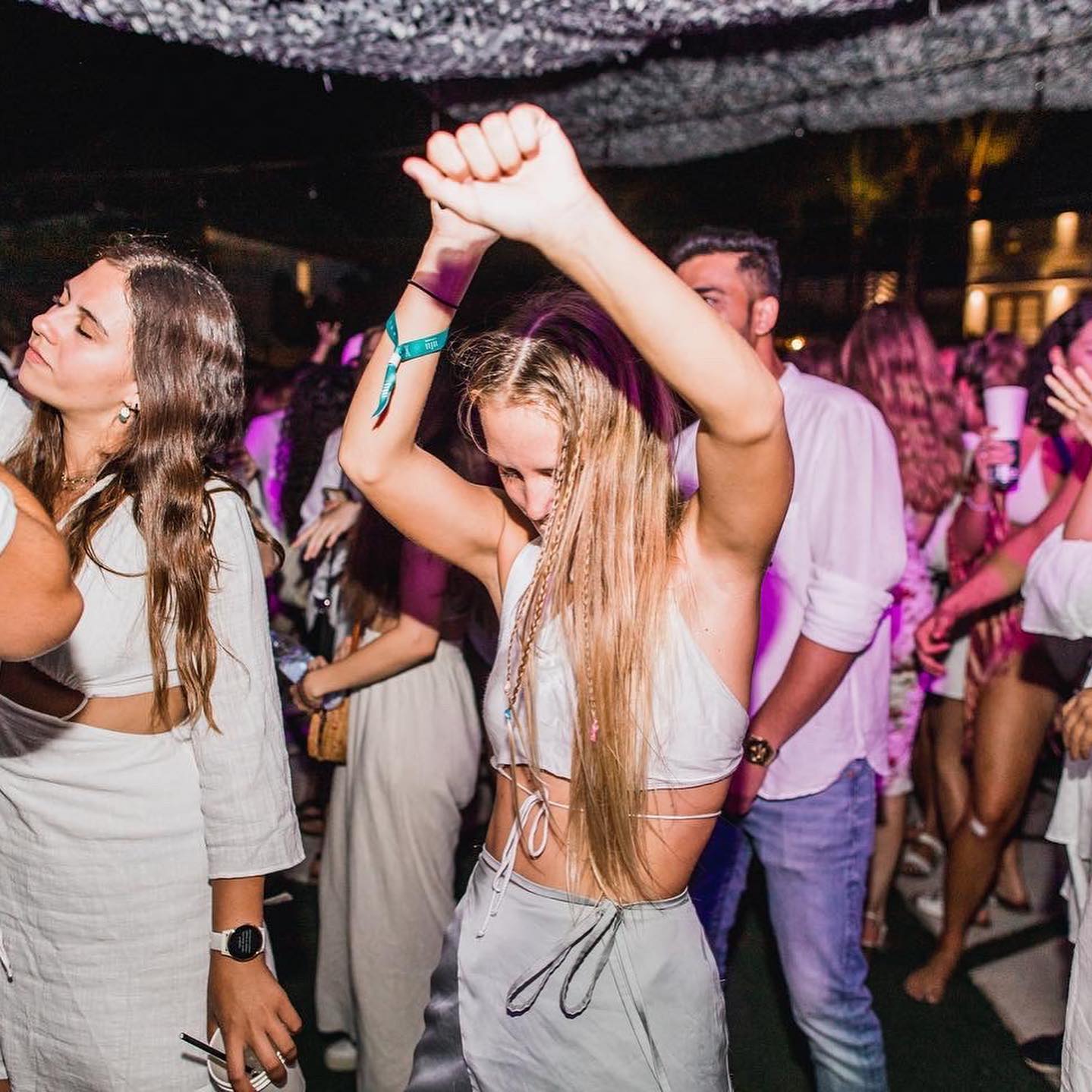 Amour in Paradise
With DJ set lists you'll spend 10 minutes filing through, Amour in Paradise know how to bring a bang for your buck when it comes to ticking off all the Bali artists in one swoop.
Amour have got B2B's nailed and covered; their specialty lies in throwing together an extensive collaborative showcase of DJs, so you know there'll always be something for everyone at their events. With their parties lined up at their very select list of venues, Amour have built a name for their idyllic set-ups that scream paradise. You can usually find them at Ulu Cliffhouse, but they're known for bringing their set-up to a variety of venues.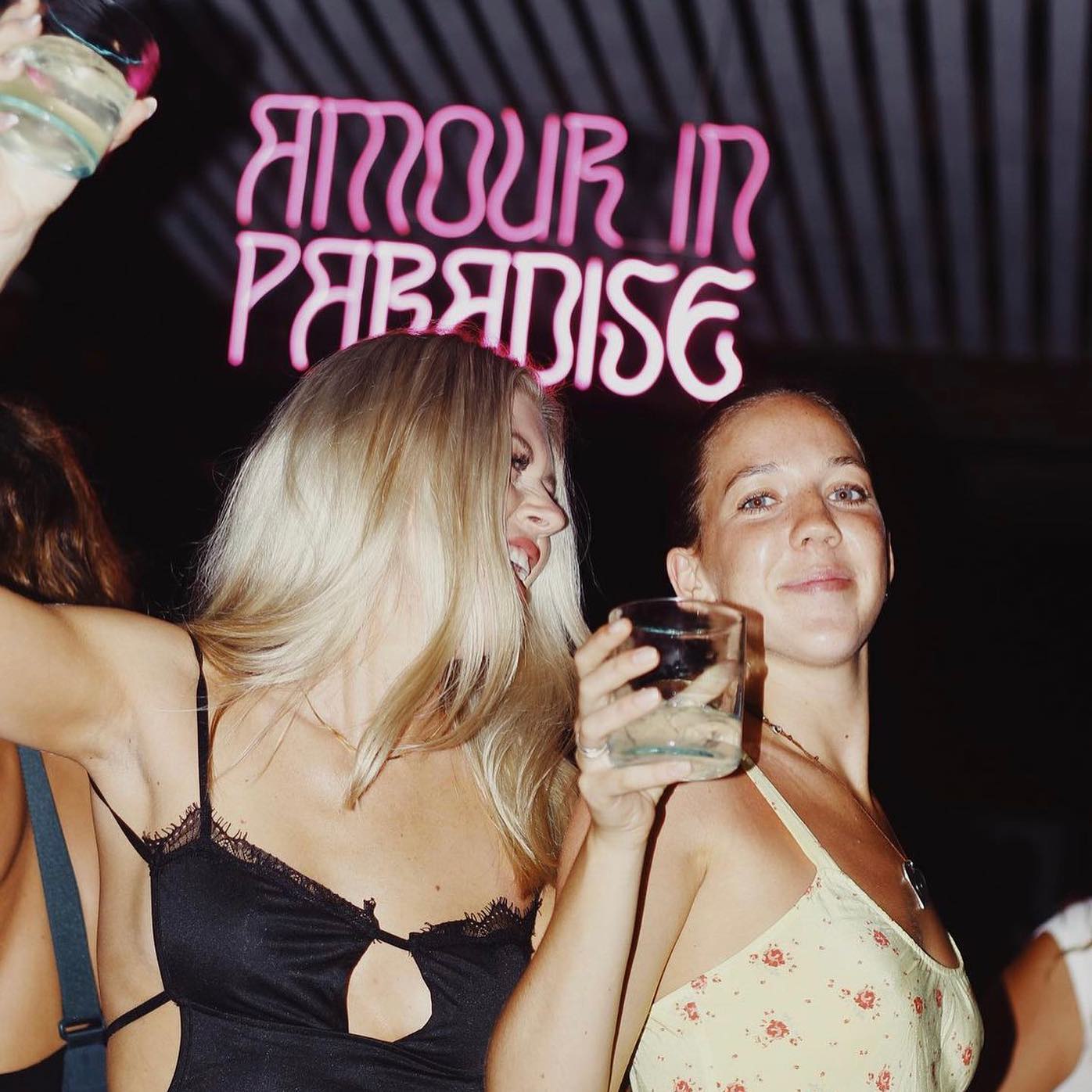 With so much on offer, everyone sometimes needs a little guidance. Hopefully, this rundown provided you with some insider insight into where to boogie your way to the next time you are looking for a top night out. And, don't forget to stay up-to-date with the Secret Bali Life website and Instagram to grab early bird tickets or guest list links before you head out!