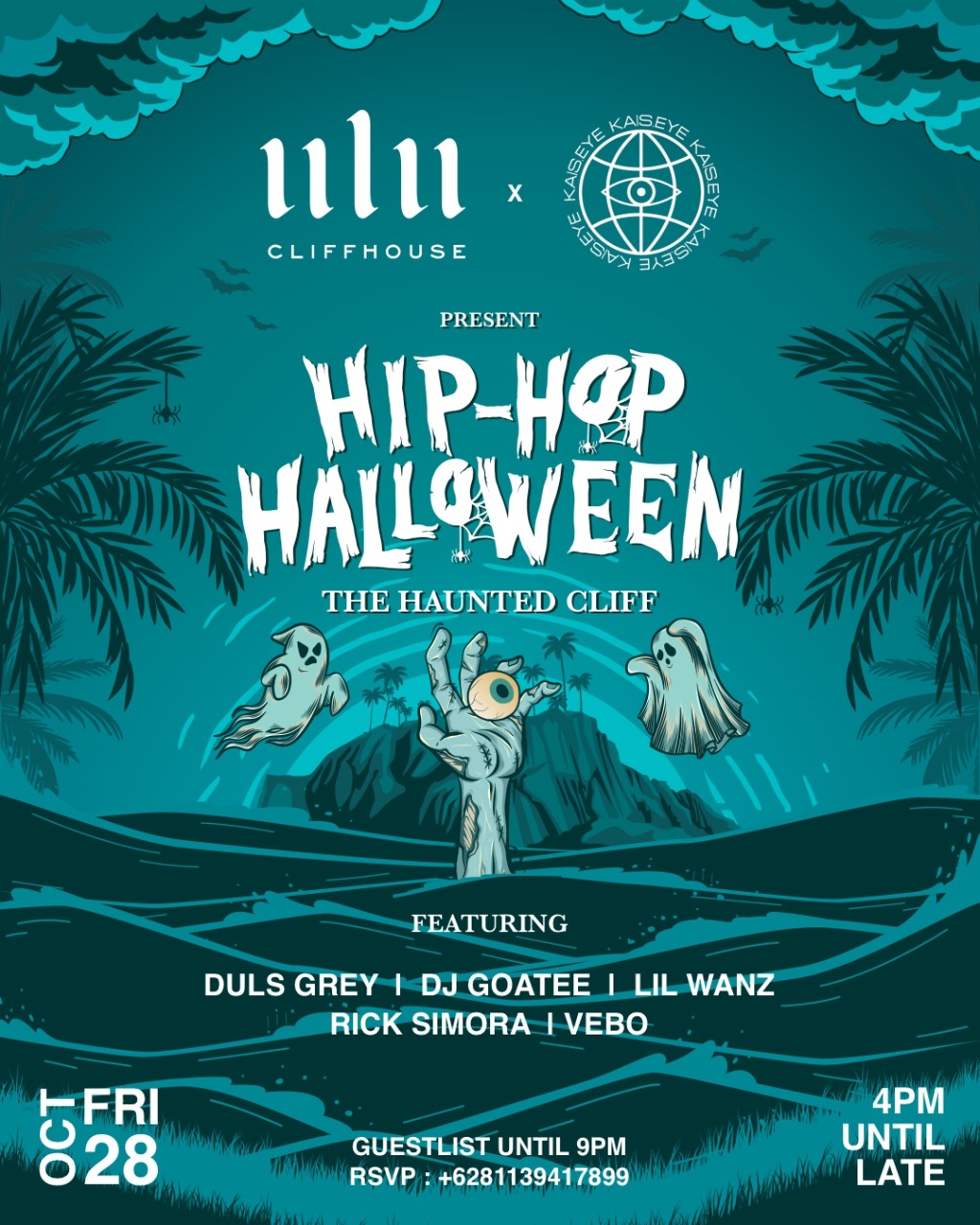 A HIP-HOP HALLOWEEN AT THE HAUNTED ULU CLIFFHOUSE – FRIDAY OCTOBER 28TH
Friday, 28th October 2022
4:00pm
Get ready to get down and dirty this Halloween at Ulu Cliffhouse, as they bring the spook to the weekend with their own twist.
With a night of Hip-Hop planned, Cliffhouse have lined up your favourite DJs, so wether you're into N.W.A or want to hear some Lil Baby, you're in for a treat (or trick).
Tunes will be provided by Duls Grey, DJ Goatee, Lil Wanz, Rick Simora and Vebo through the night.
They'll also be prizes for the top three best dressed attendees of the evening, so get on raiding the two costume joints this island has!!
RSVP onto the guest list via WhatsApp here.