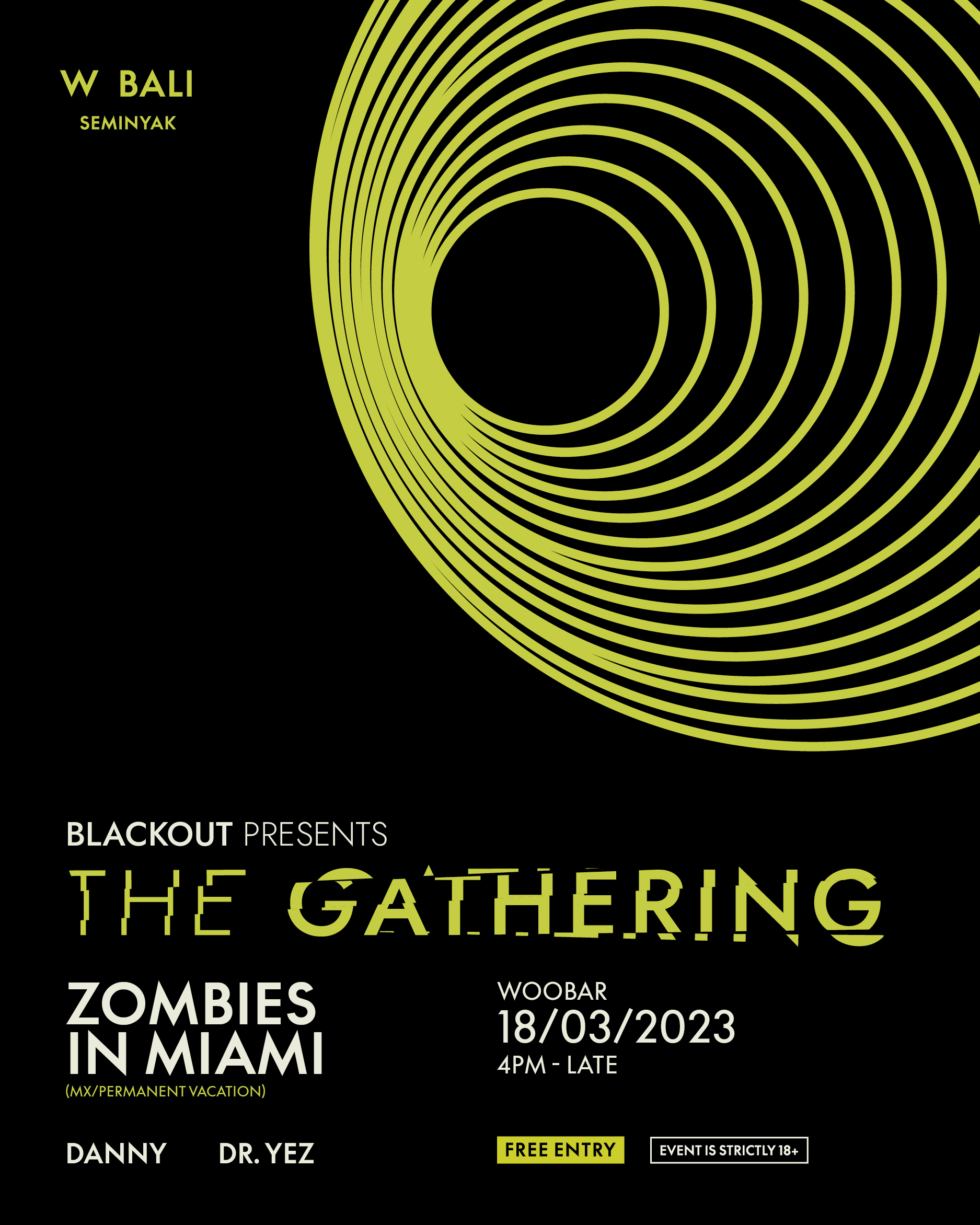 BLACKOUT PRESENTS THE GATHERING AT W BALI – SATURDAY MARCH 18TH
Saturday, 18th March 2023
4:00pm
BLACKOUT PRESENTS THE GATHERING AT W BALI, SATURDAY MARCH 18TH.
Zombies in Miami will be headlining the event making its way to Woobar this Saturday. Created by Cani and Jenouise, the duo who hail from Mexico (not Miami, unlike their name would suggest) and have become some of the most prominent members of Mexico's electronic scene, carving their notoriety over the last decade.
Between their rhythmic synth-driven house and techno, and their disco and balearic edge, Zombies in Miami never fail to get the crowd going on the dance floor.
There'll be support from: Danny and DR YEZ.
This event will have free entry.