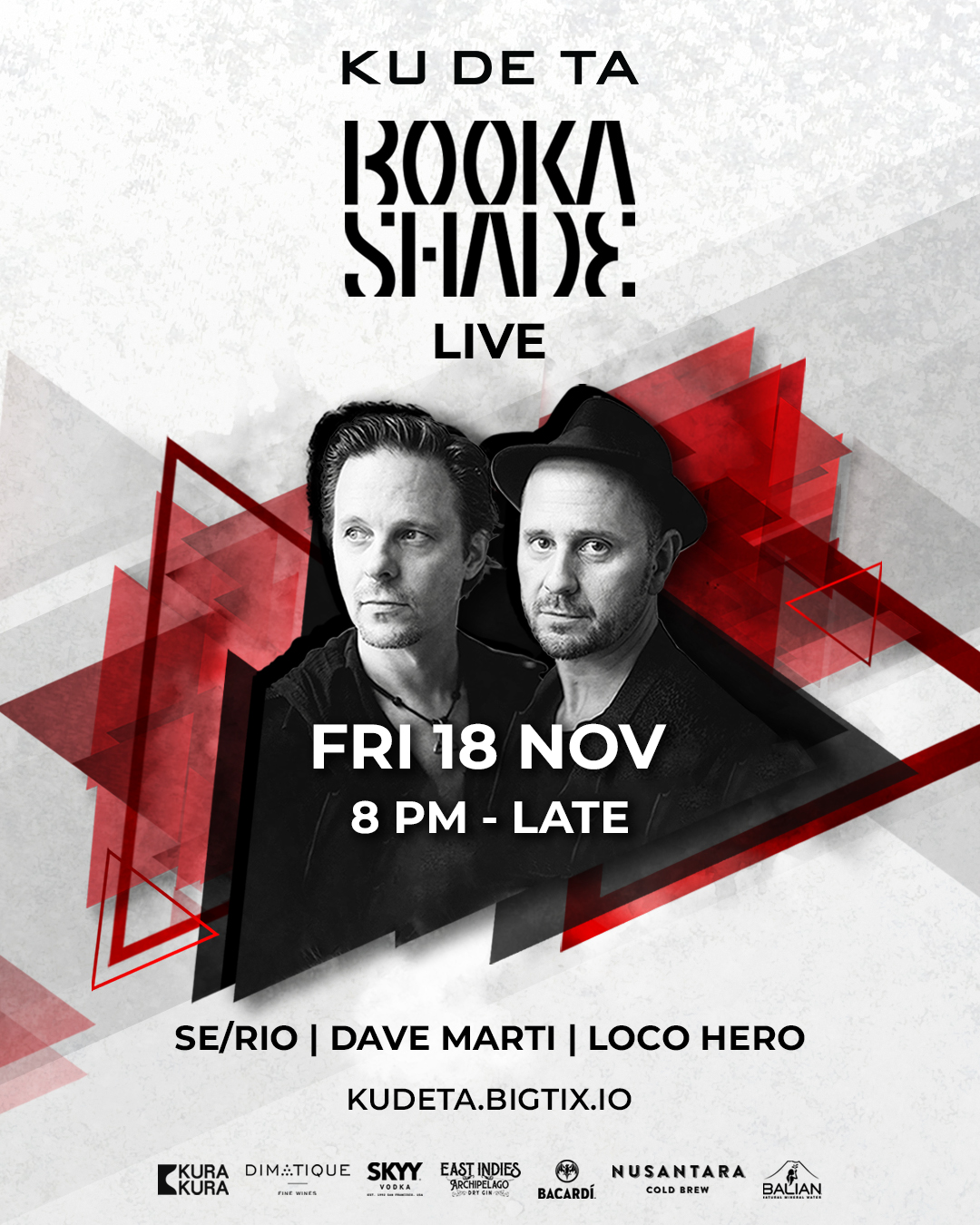 BOOKA SHADE AT KU DE TA – FRIDAY NOVEMBER 18TH
Friday, 18th November 2022
8:00pm
BOOKA SHADE (LIVE SET) AT KU DE TA – FRIDAY NOVEMBER 18TH
The iconic house duo, BOOKA SHADE, are taking centre stage at Ku De Ta this November with a live set and after the massive success of their last stint at the beach front venue in 2019, which if you were around… you will know this is one to stick in the disco diary!
Having headlined many of the biggest clubs and festivals in the world this is great booking for Bali and they're sure to take Ku De Ta by storm!!
They'll be supported by Se/Rio, Dave Marti and Loco Hero.
Early bird tickets are currently on sale for IDR 200,000 before they go up to 300K