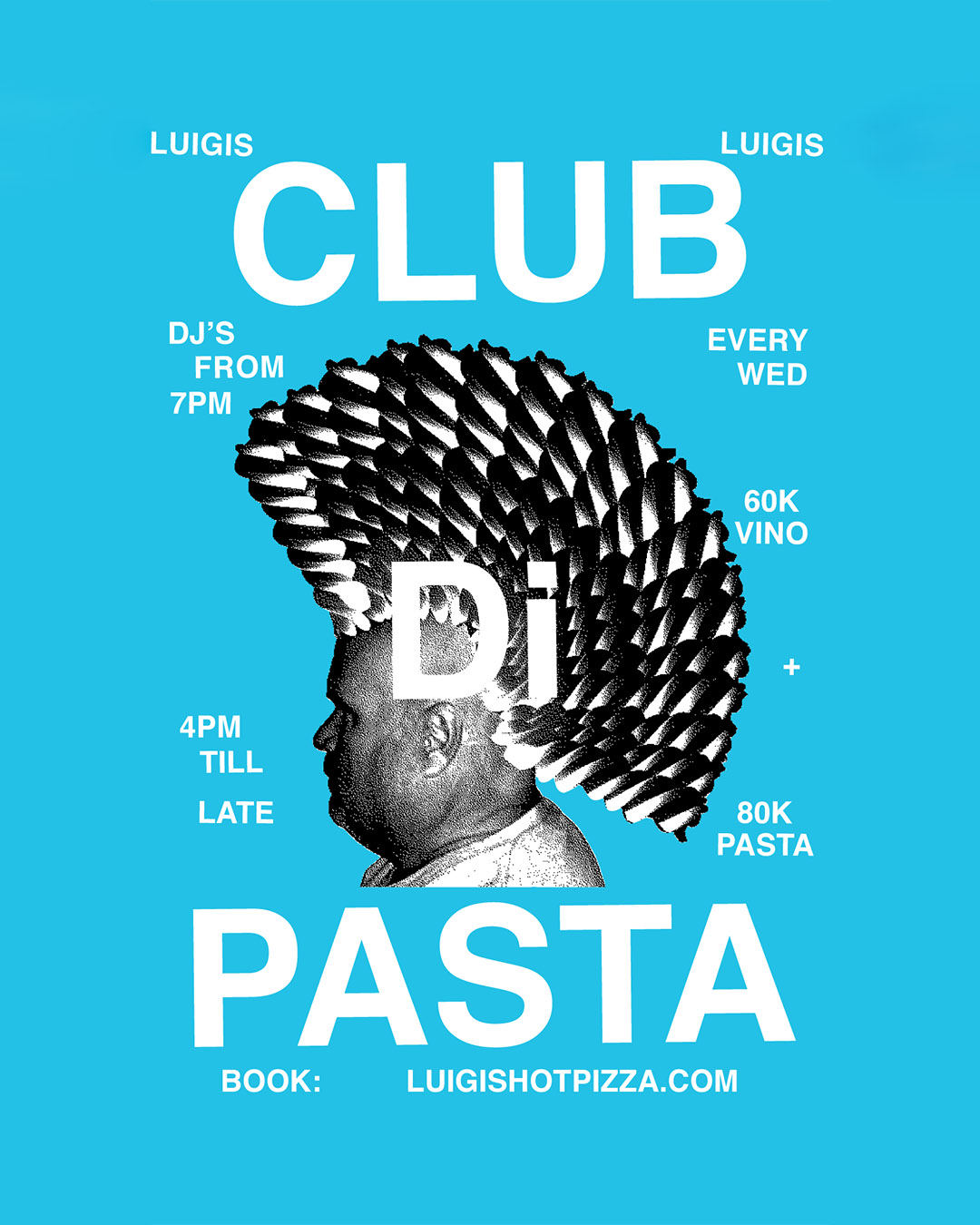 CLUB DI PASTA AT LUIGI'S – WEDNESDAY APRIL 26TH
Wednesday, 26th April 2023
4:00pm
CLUB DI PASTA AT LUIGI'S, WEDNESDAY APRIL 26TH.
Mid-week hump day and don't know what to do? Luigi's have got you with their Club Di Pasta.
Enjoy a slew of vinyl tunes set to the sweet tone of 80k pasta and 60k vino from 4pm!
Need we say more…?
Entry is free, but book your table here.