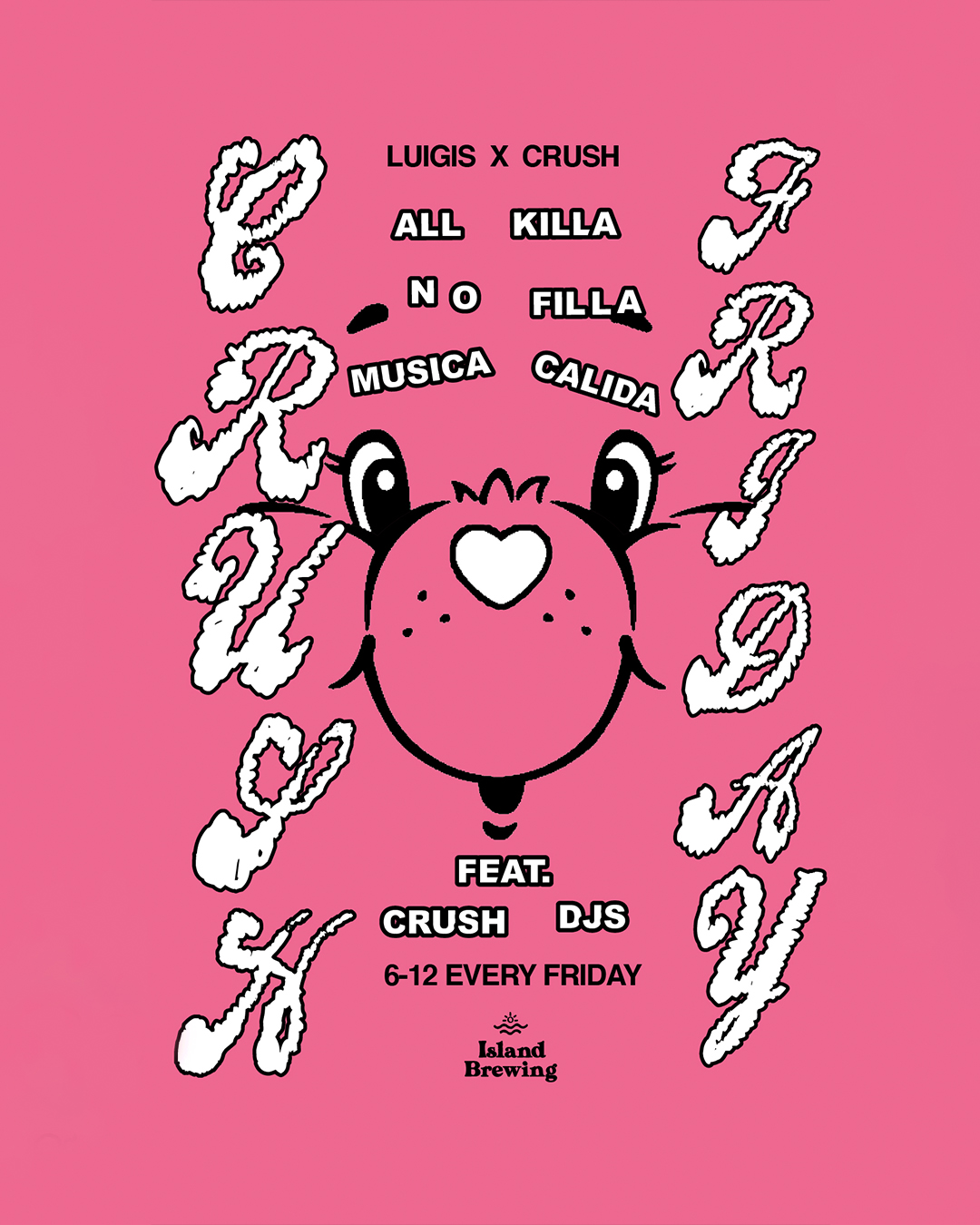 CRUSH FRIDAYS AT LUIGI'S – APRIL 7TH
Friday, 7th April 2023
6:00pm
CRUSH FRIDAYS AT LUIGI'S, APRIL 7TH.
Get on the celebrating the second that clock dings end-of-the-working-week at Luigi's for their resident Crush Fridays.
Enjoy 2 for 1 Island Brewing beer from 6pm-8pm, and 550k margarita jugs all night… yes we said ALL NIGHT.
They've lined up their trusted crew of Crush DJs on the decks, so you know it'll be fun.
Entry is free, but there are limited tables, which you can book here.