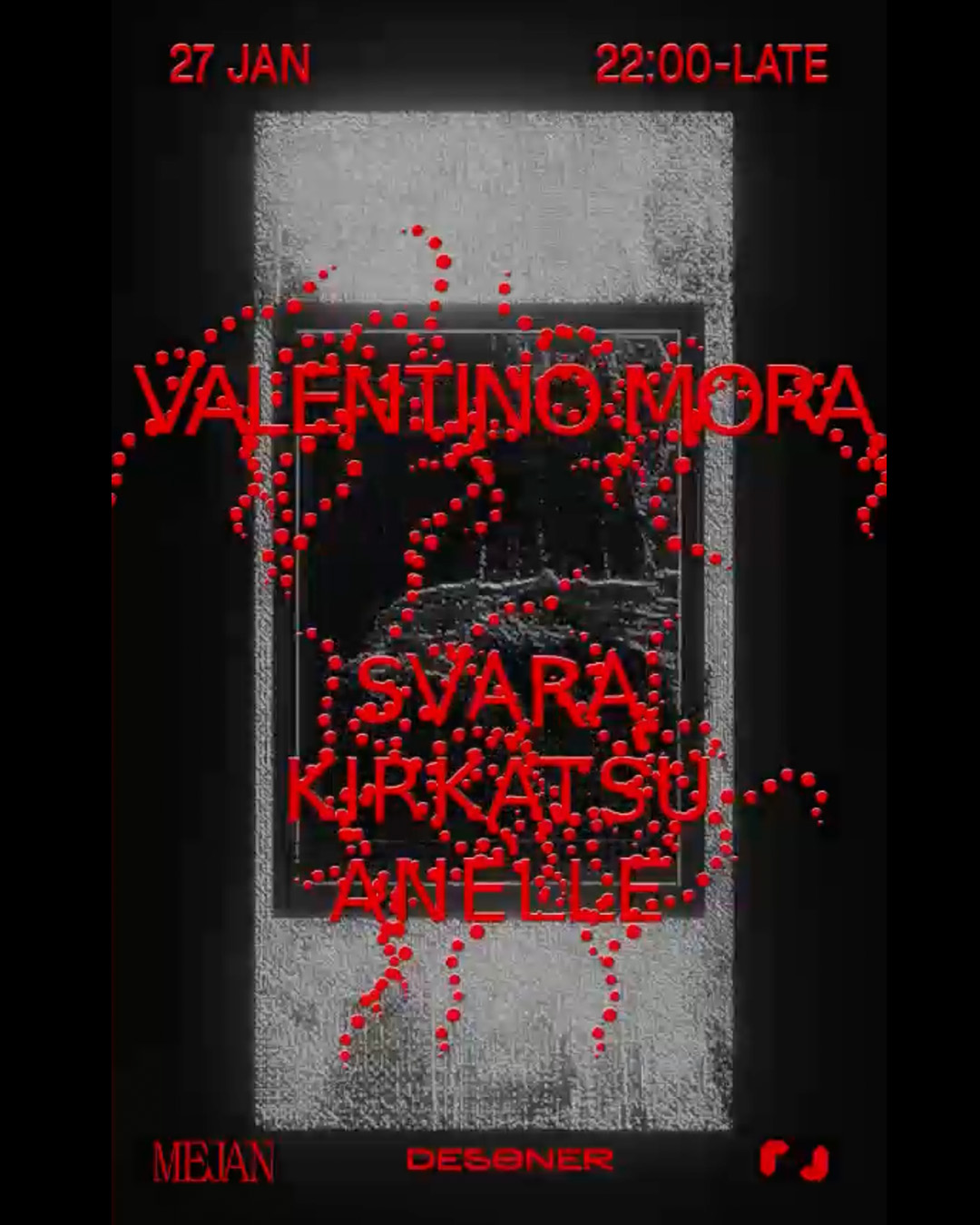 DESONER AND RATED.R PRESENT VALENTINO MORA AT MEJAN – FRIDAY JANUARY 27TH
Friday, 27th January 2023
10:00pm
DESONER AND RATED.R PRESENT VALENTINO MORA AT MEJAN, FRIDAY JANUARY 27TH.
It's techno, 'till that very last track.
Valentino Mora's experimental techno sound came about after he began researching alternative anxiety relief methods, which ended in his curating of a compilation series named "Transcendental Movements".
In 2022, Mora hit up Positive Education festival, Tresor and appeared in Berghain, which says as much as we need to say really. With a unique style and genre, Valentino is steadily on his way to the top, and one to definitely see this Friday at Mejan!
There'll be support from: SVARA, KIRKATSU and ANELLE on the evening.
You're in good hands, if techno is your vice, Mejan is your haven.
At the time of writing early bird tickets are currently available for IDR 200,000.