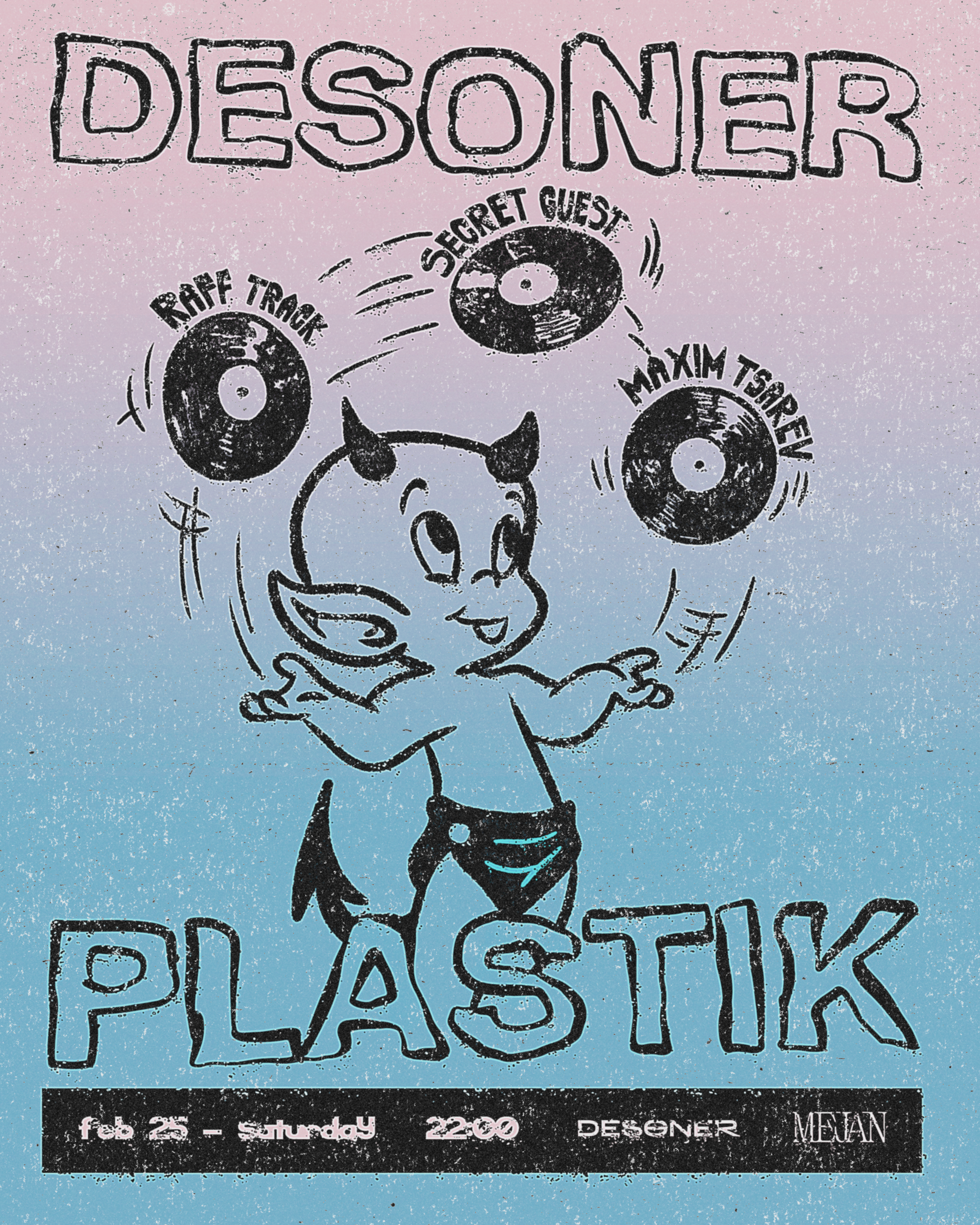 DESONER PRESENT PLASTIK AT MEJAN – SATURDAY FEBRUARY 25TH
Saturday, 25th February 2023
10:00pm
DESONER PRESENT PLASTIK AT MEJAN, SATURDAY FEBRUARY 25TH.
The Desoner Plastik series continues, with a secret guest (to be revealed) joining the party starters this Saturday, supported by Raff Track and Maxin Tsarev.
Just like plastic, the Desoner PLASTIK series takes different shapes and forms every week, where it also transforms genres. Expect some crunchy kicks, groovy microhouse & electro to take control of Saturday night.
DM Desoner for Guest-List here.
Tickets on the door will be IDR 200,000 and will include a drink on arrival.