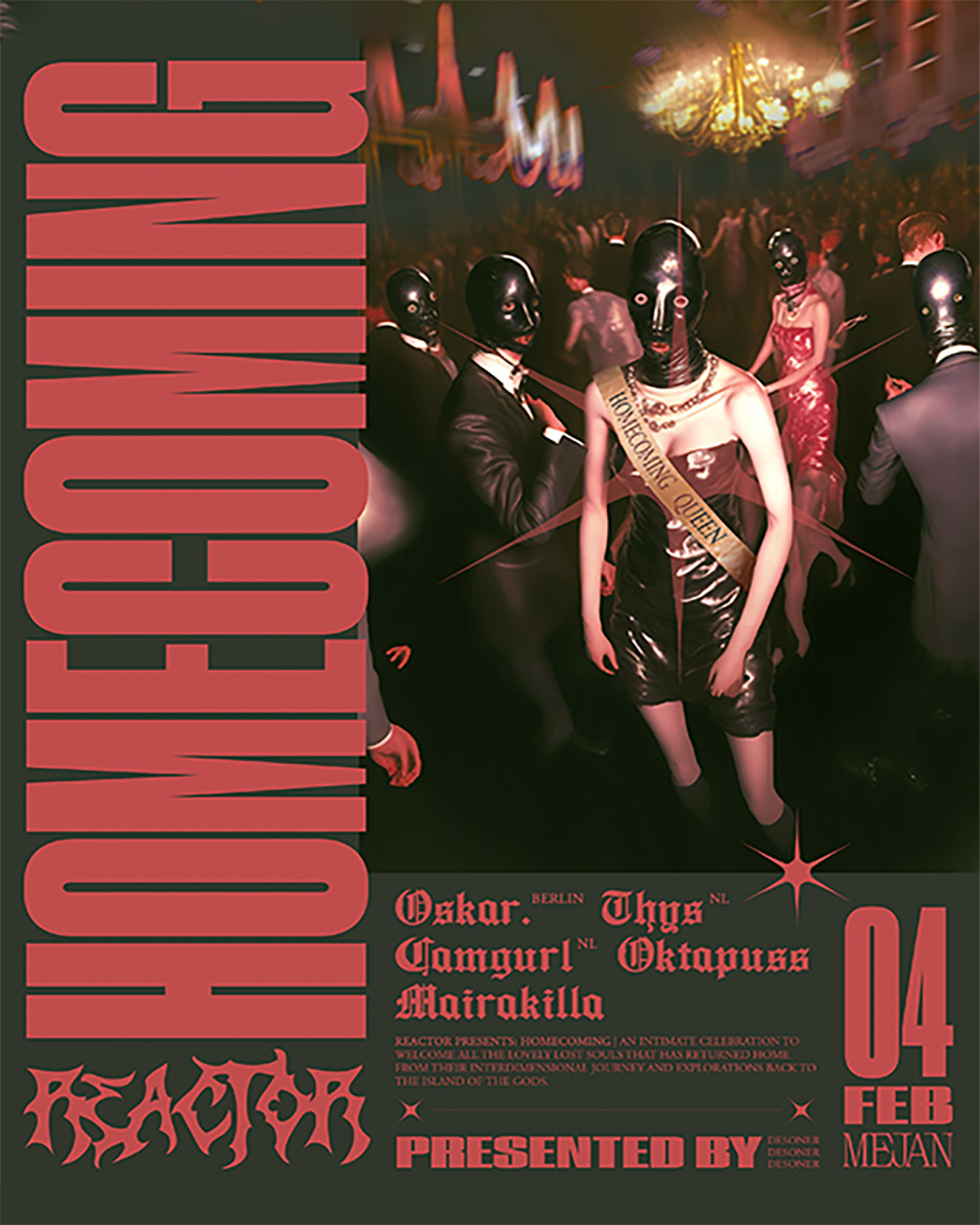 DESONER PRESENTS HOMECOMING AT MEJAN – SATURDAY FEBRUARY 4TH
Saturday, 4th February 2023
10:00pm
DESONER PRESENTS HOMECOMING AT MEJAN, SATURDAY FEBRUARY 4TH.
Desoner are hosting a celebration of the new era with Reactor, featuring a reunion of its members titled Homecoming 2023, for all the prom kings and queens to put in their yearbooks.
The night will feature Thys of Noisia and Oskar gracing the decks, and providing a night you'll remember even if you pass out on the punch.
There'll be support from: Mairakilla, Oktapuss and Camgurl.
Tickets are IDR 200,000 at the time of writing.
Tickets on the door will be pricier, so we recommend buying beforehand.