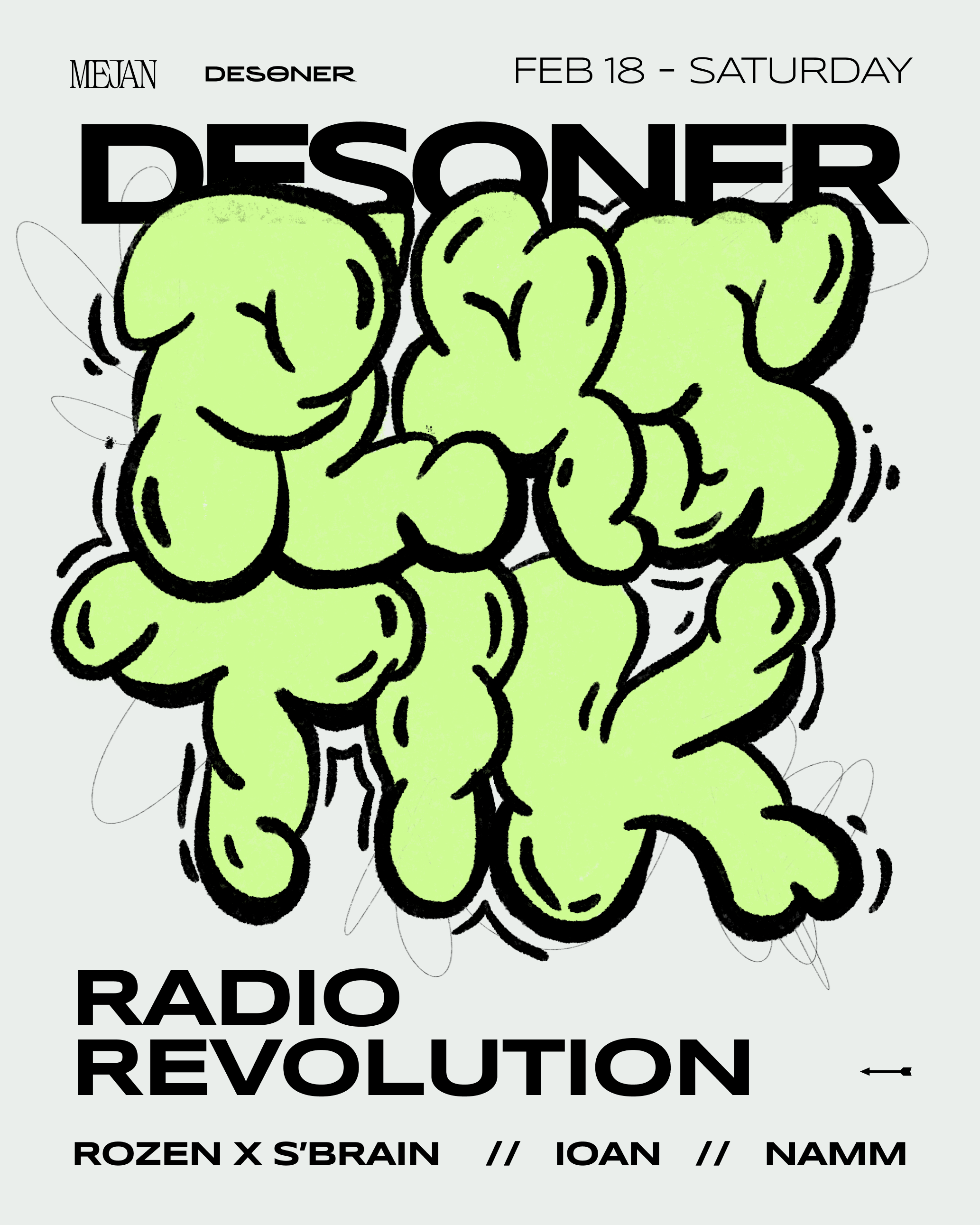 DESONER PRESENTS RADIO REVOLUTION AT MEJAN – SATURDAY FEBRUARY 18TH
Saturday, 18th February 2023
10:00pm
DESONER PRESENTS RADIO REVOLUTION AT MEJAN, SATURDAY FEBRUARY 18TH.
The Desoner Plastik series continues, with Radio Revolution joining the party starters this Saturday, supported by iOan of Micronica, Namm and Rozen x S'Brain.
Hailing from South Korea, Radio Revolution has been active within the electronic music scene since 1999. Director of Air House underground music festival, resident of Livin' Seoul and founder of UMT Radio Station in Thailand, his expertise behind the decks is propped up by his diverse and broad background within the music scene.
Expect minimal, deep and hypnotic house to take control of the night.
DM Desoner for Guest-List here.
Tickets on the door will be IDR 200,000 and will include a drink on arrival.