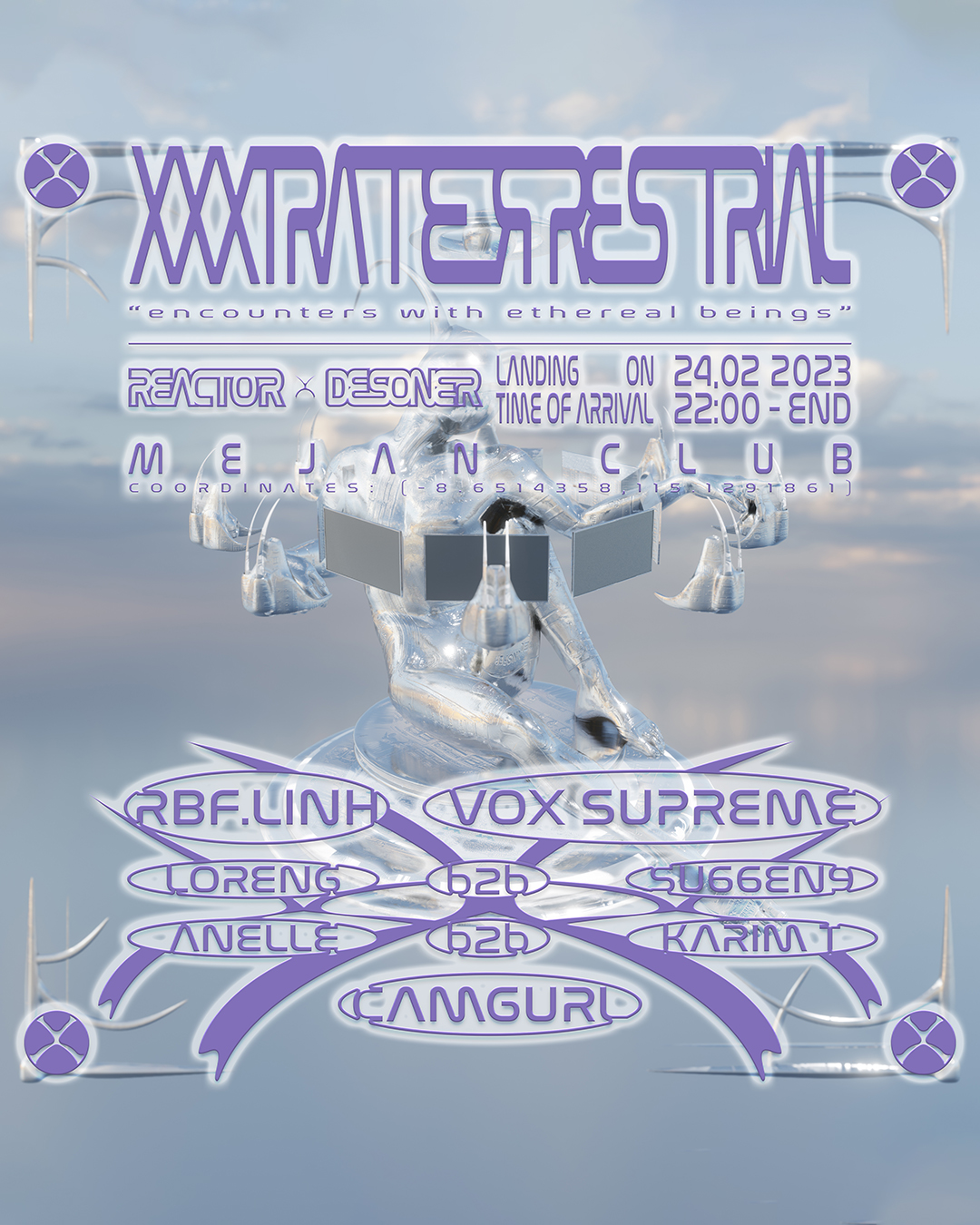 DESONER PRESENTS XXXTRATERRESTRIAL AT MEJAN – FRIDAY FEBRUARY 24TH
Friday, 24th February 2023
10:00pm
DESONER PRESENTS XXXTRATERRESTRIAL AT MEJAN, FRIDAY FEBRUARY 24TH.
Desoner is back at Mejan, and with it they're bringing a night of the ethereally weird with them.
The venue will be taken over by a range of innovative artists during the night including, Linh Luu, one half of underground music pioneers Animistic Beliefs, and Vox Supreme, the mastermind of Traumgarten, a collective of visionaries based out of the Netherlands that come together to create other-worldly music and art.
On top of this expect two B2B sets, one featuring TOBI B2B Su66en9, and one featuring Desoner's own Anelle Aigarayeva B2B Karim T and Reactor's Camille.
Desoner are known for meshing audio/visual elements together for unique showcases at Mejan, so get ready for a night that blows you straight outta' this galaxy.
Early bird tickets are available at the time of writing for IDR 155,000. Tickets on the door will be more expensive, so grab yours in advance and spend the difference on a couple of Bintangs.