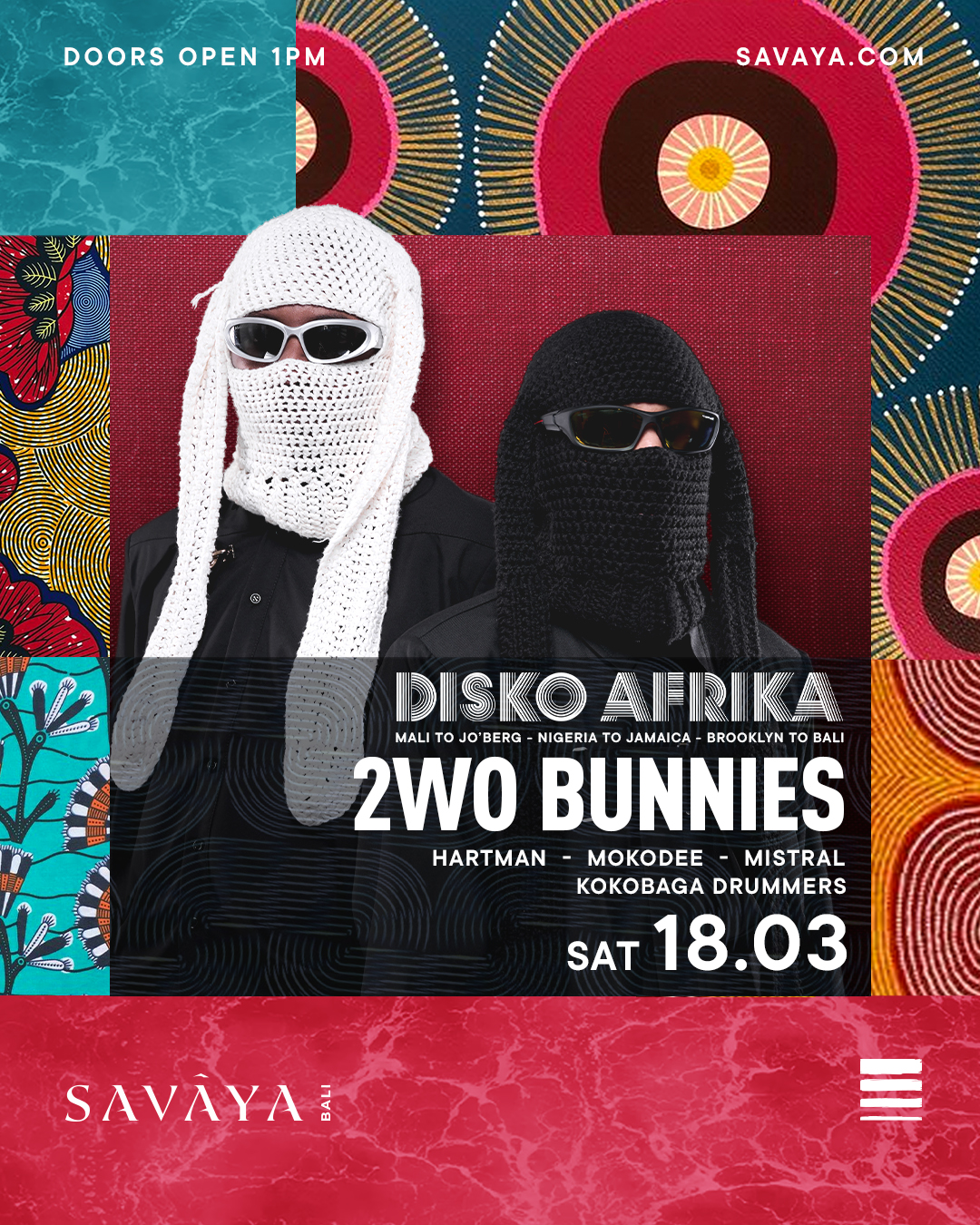 DISKO AFRIKA TAKE OVER SAVAYA – SATURDAY MARCH 18TH
Saturday, 18th March 2023
1:00pm
DISKO AFRIKA TAKE OVER SAVAYA, SATURDAY MARCH 18TH.
Savaya is being taken over by the vibrant party starters from Diska Afrika this weekend.
Get ready for full-bodied, afro infused soulful beats and bass lines… that you'll want to move your full body to!!
2WO BUNNIES are headlining this weekends event, with the unnamed duo behind the masks paying homage to art, fashion, hip hop and amapiano through their extensive catalogue of cult-favourited work.
There'll also be music from HARTMAN, MOKODEE and MISTRAL; and the KOKOBAGA DRUMMERS will be adding their special touch to the takeover.
If you're into your afrobeats, amapiano and afrohouse, grab your pals and head into the Bukit for this one.
General admission tickets are available at time of writing for IDR 400,000.