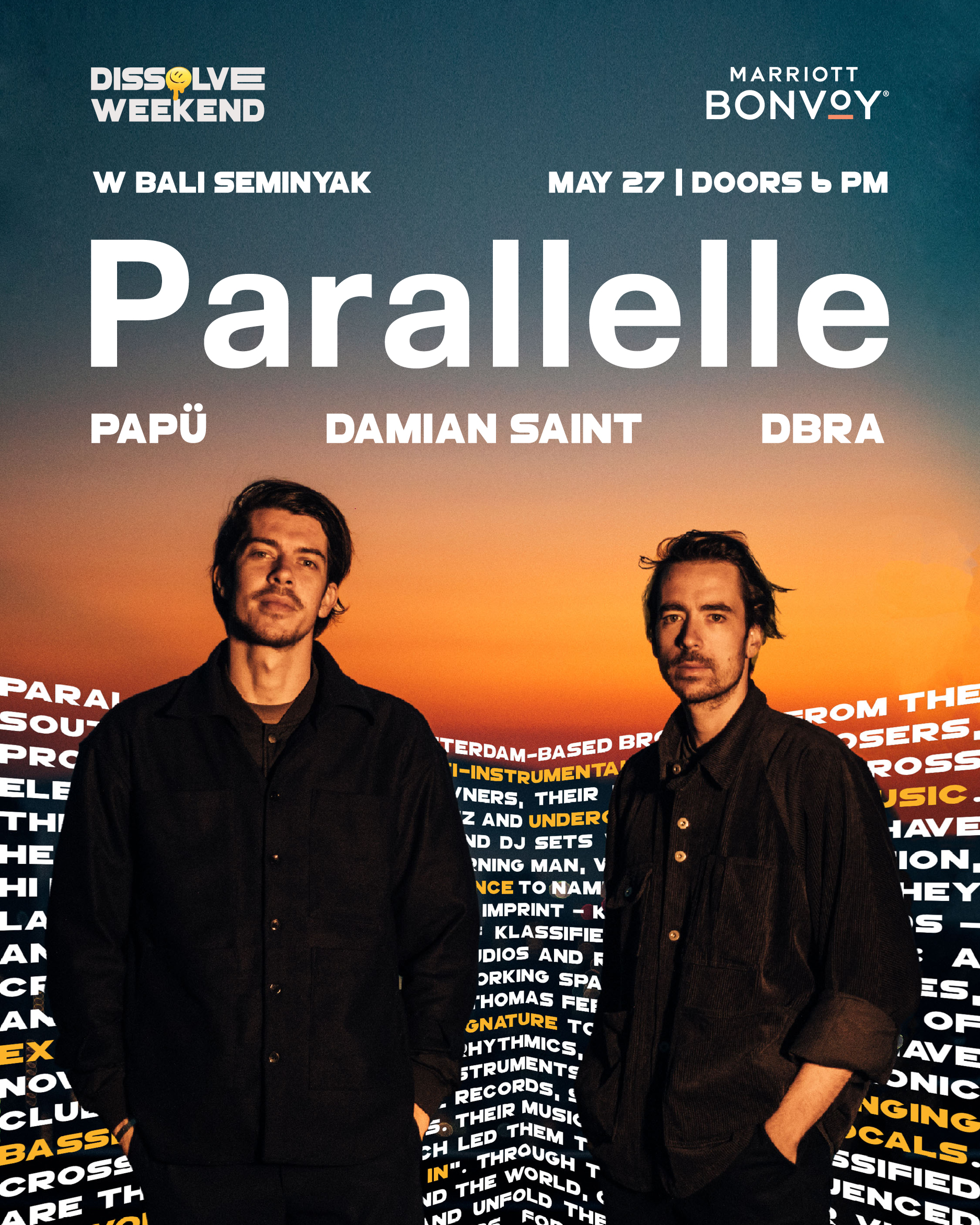 DISSOLVE WEEKEND AT W BALI FT PARALLELLE – SATURDAY MAY 27TH
Saturday, 27th May 2023
6:00pm
DISSOLVE WEEKEND AT W BALI FT PARALLELLE, SATURDAY MAY 27TH.
Dissolve weekend is back for a one-day summer sonic-festival, with a stellar line-up and accompanying festival food and drinks at W Bali.
The event will be headlined by Amsterdam-based multi-instrumentalists and composers Parallelle, with DBRA and Damian Saint joining in on the collaborative night. The Dutch brothers who make up the duo have been heavily influenced by their love for jazz and classical music growing up, morphing into their shared love of composition, thus defining their characteristic sound.
Expect dynamic and powerful sounds, infused with undeniable groove.
Escape's own Papü will keep you going till the early hours of the morning, as the party moves to the Woobase.
The event will have free entry, but register your place here.