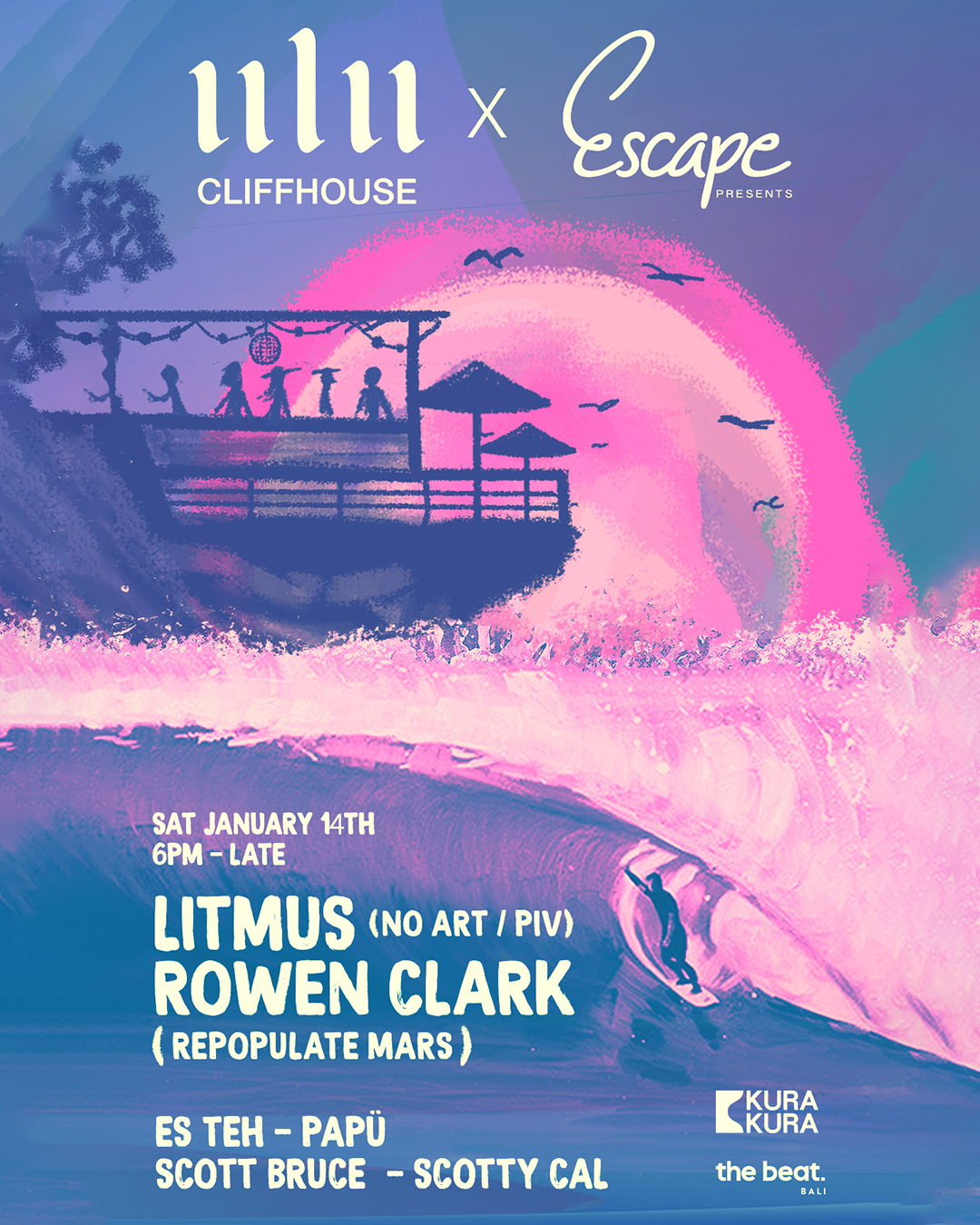 ESCAPE TAKES ULU CLIFFHOUSE – SATURDAY JANUARY 14TH
Saturday, 14th January 2023
6:00pm
ESCAPE TAKES ULU CLIFFHOUSE, SATURDAY JANUARY 14TH.
Escape are taking over Ulu Cliffhouse for another rager on January 14th, and we couldn't be more excited for this much needed cure for our January blues.
LITMUS and ROWEN CLARK will be heading the event, and there'll be support from the regular Escapees: Es Teh, Papü, Scott Bruce and Scotty Cal.
Grab your homies and book that Gojek to Ulu for this one guys, you won't regret it!
The event will be FREE ENTRY, but register your place here.