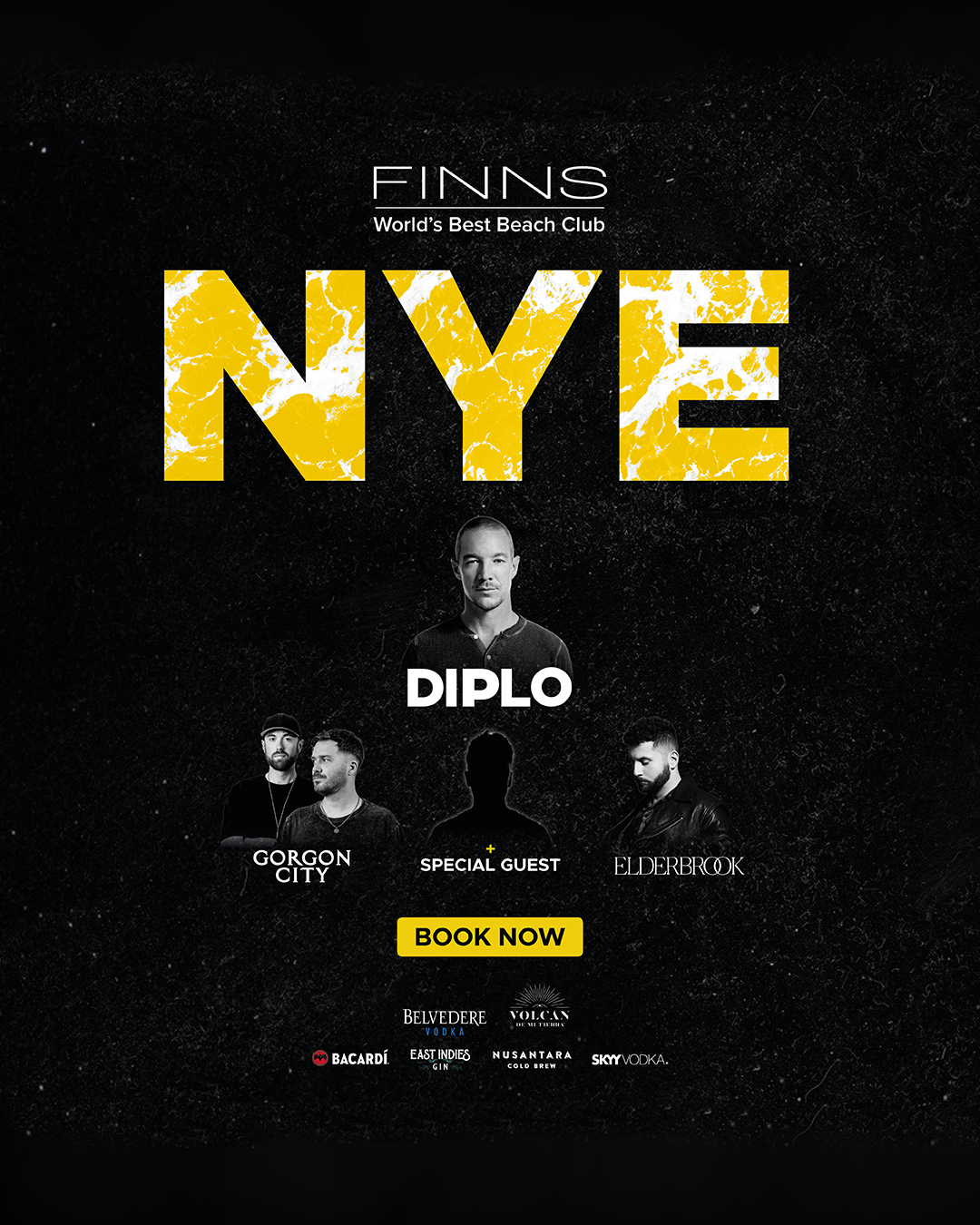 FINNS PRESENTS DIPLO, GORGON CITY AND MORE THIS NYE
Saturday, 31st December 2022
3:00pm
FINNS BEACH CLUB'S NYE LINE-UP IS HERE, GET READY FOR DIPLO, GORGON CITY, ELDERBROOK AND HAYDEN JAMES.
Finns is set to throw its biggest bash of the year this NYE, bringing in 2023 with a characteristically huge event, to match its characteristically huge venue.
Headlining the bash will be American DJ and producer Diplo who really doesn't need much of an intro… if you don't know who he is you may want to consider staying at home that night!
If you love big nights out and big celebrations then this is probably the one for you.
The venue is running phased ticket releases, so grabbing yours early can end up saving you some extra cash to spend on the big night itself!!