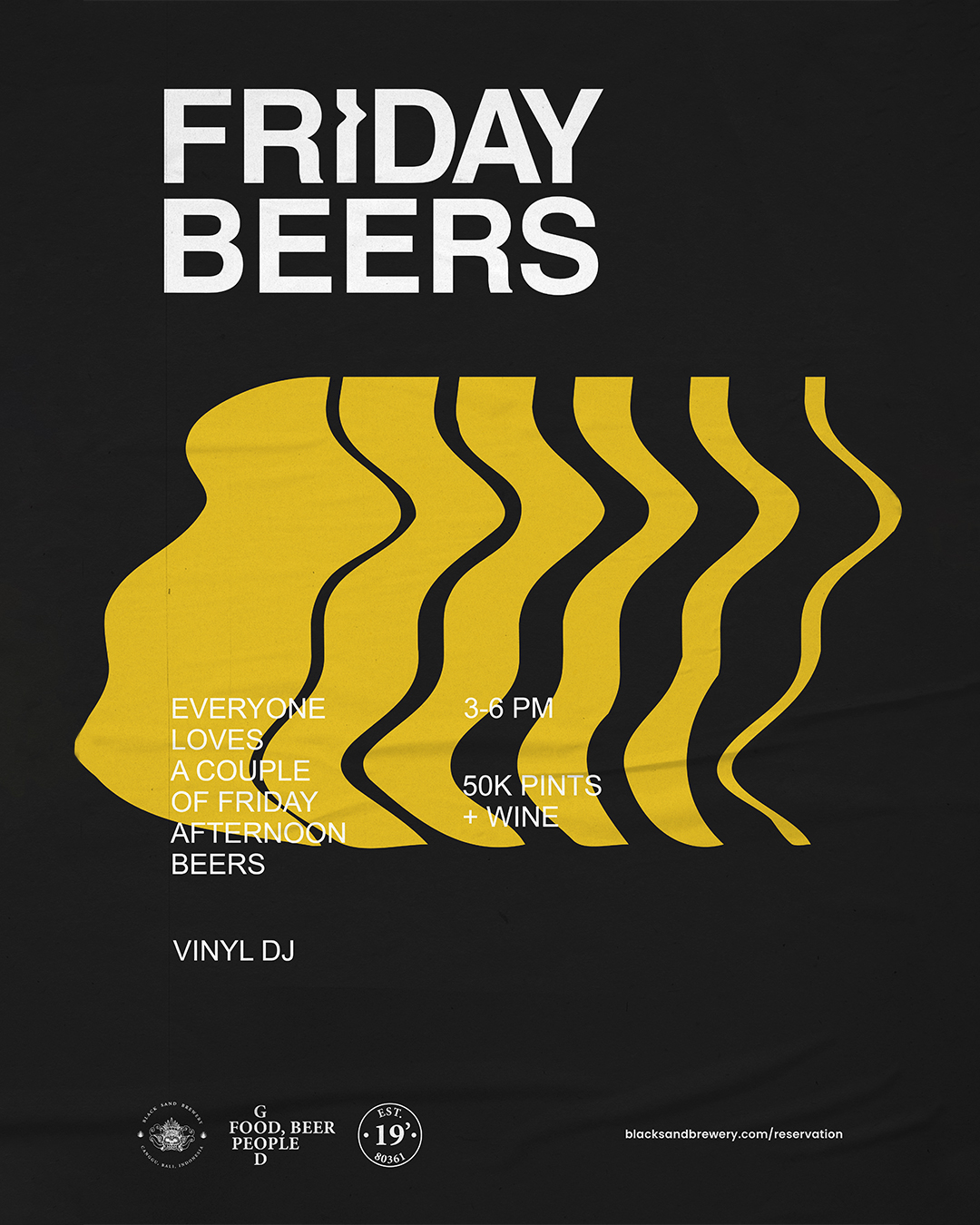 FRIDAY BEERS AT BLACK SAND BREWERY – OCTOBER 28TH
Friday, 28th October 2022
3:00pm
Every Friday Black Sand Brewery host their own Friday Beer session, because who doesn't love a few cheeky pre-weekend bevvys?
And before you start getting your trolling hats on about this not being a music event Fridays is their vinyl DJ night and ANYONE who is doing that… is down with Secret Bali Life!!
Enjoy 50k pints and wine to kick-start yourself into party mode between 3-6pm, so grab the crew and debrief your week at the wholesome venue.
Entry is free, but book a table via their website here.