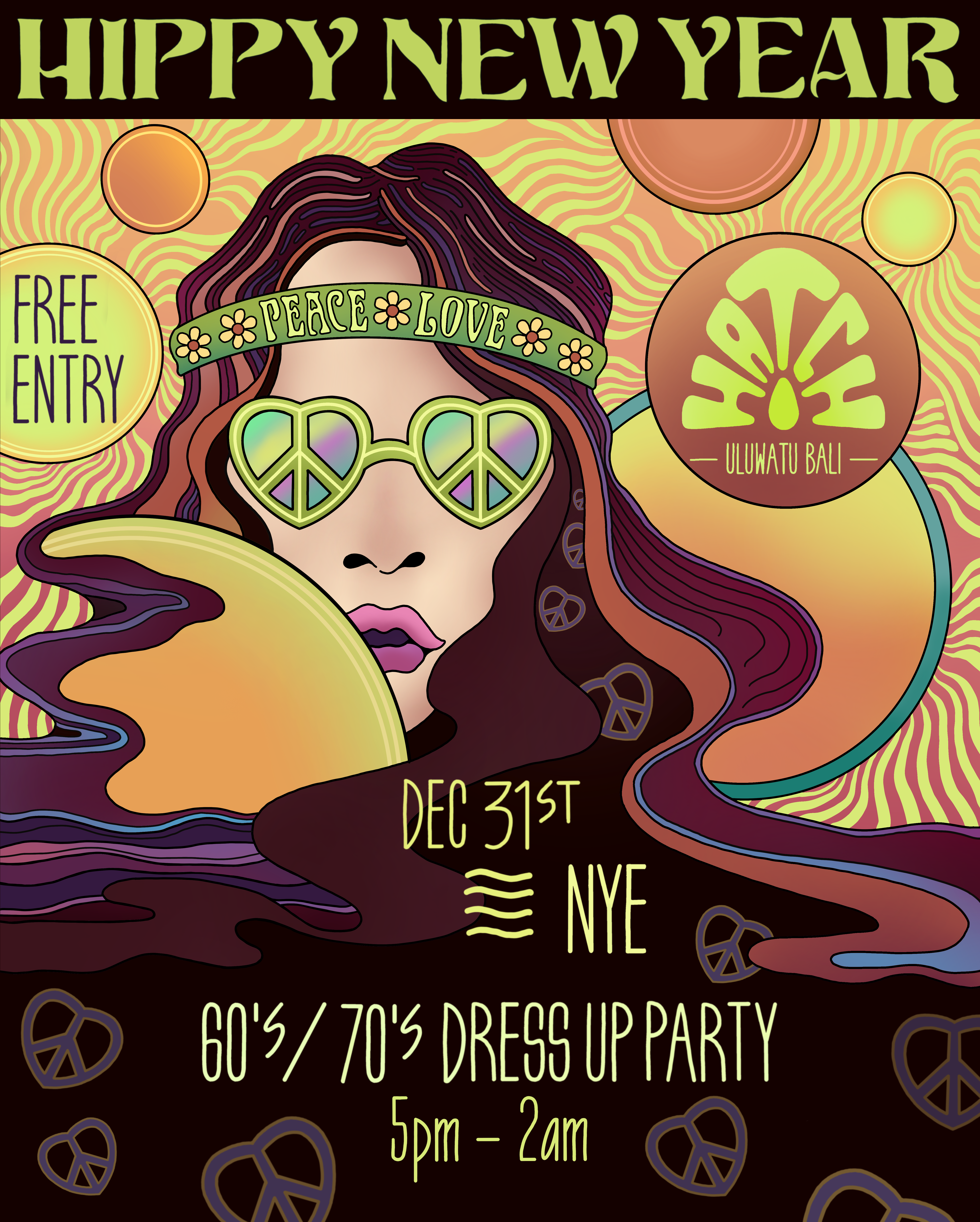 HIPPY NEW YEAR AT HATCH – SATURDAY DECEMBER 31ST
Saturday, 31st December 2022
5:00pm
HIPPY NEW YEAR AT HATCH, SATURDAY DECEMBER 31ST.
The hippy haven located in Uluwatu is hosting their own 60s and 70s inspired send off into 2023 this New Years. Get your best platforms and panache out for this Studio 54 themed bash and say goodbye to 2022 in true disco fashion.
There'll be specials on certain drinks during the evening and food on the night, with music from: MUSKA AND B455
This event will have FREE ENTRY.