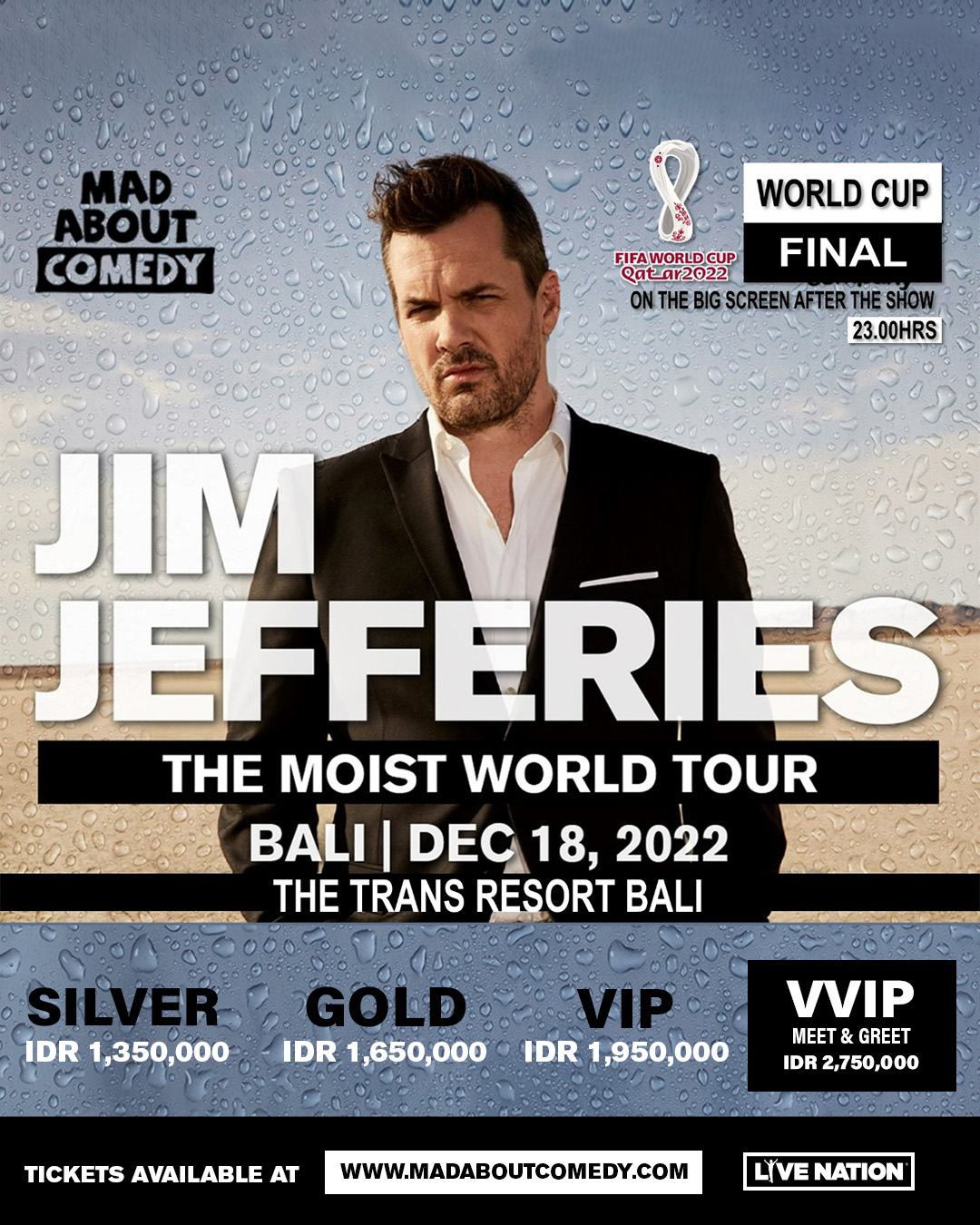 JIM JEFFERIES 'MOIST' STAND UP COMEDY TOUR – SUNDAY DECEMBER 18TH
Sunday, 18th December 2022
8:00pm
COMEDY LEGEND JIM JEFFERIES IS COMING TO BALI ON SUNDAY 18TH DECEMBER.
International standup comedy superstar Jim Jefferies will return to Indonesia this month with his Moist World Tour. Jim last came to Indonesia in 2019 with his Night Talker World Tour which sold out quickly in both Jakarta and Bali. He was scheduled to come to Indonesia in 2020 but that show was delayed due to that pandemic that happened, you know… that one we all went through.
The boundary-pushing comedian will appear in Jakarta on December 17th 2022 at the five star Kuningan City Ballroom, and in Bali on December 18th 2022 at the five star Trans Resort Ballroom.
On this tour Jefferies will be supported by international standup comedy stars JJ Whitehead (Canada) and Forrest Shaw (US), making this a truly international comedy extravaganza.
Tickets start at 1,350,000 and are available through this link