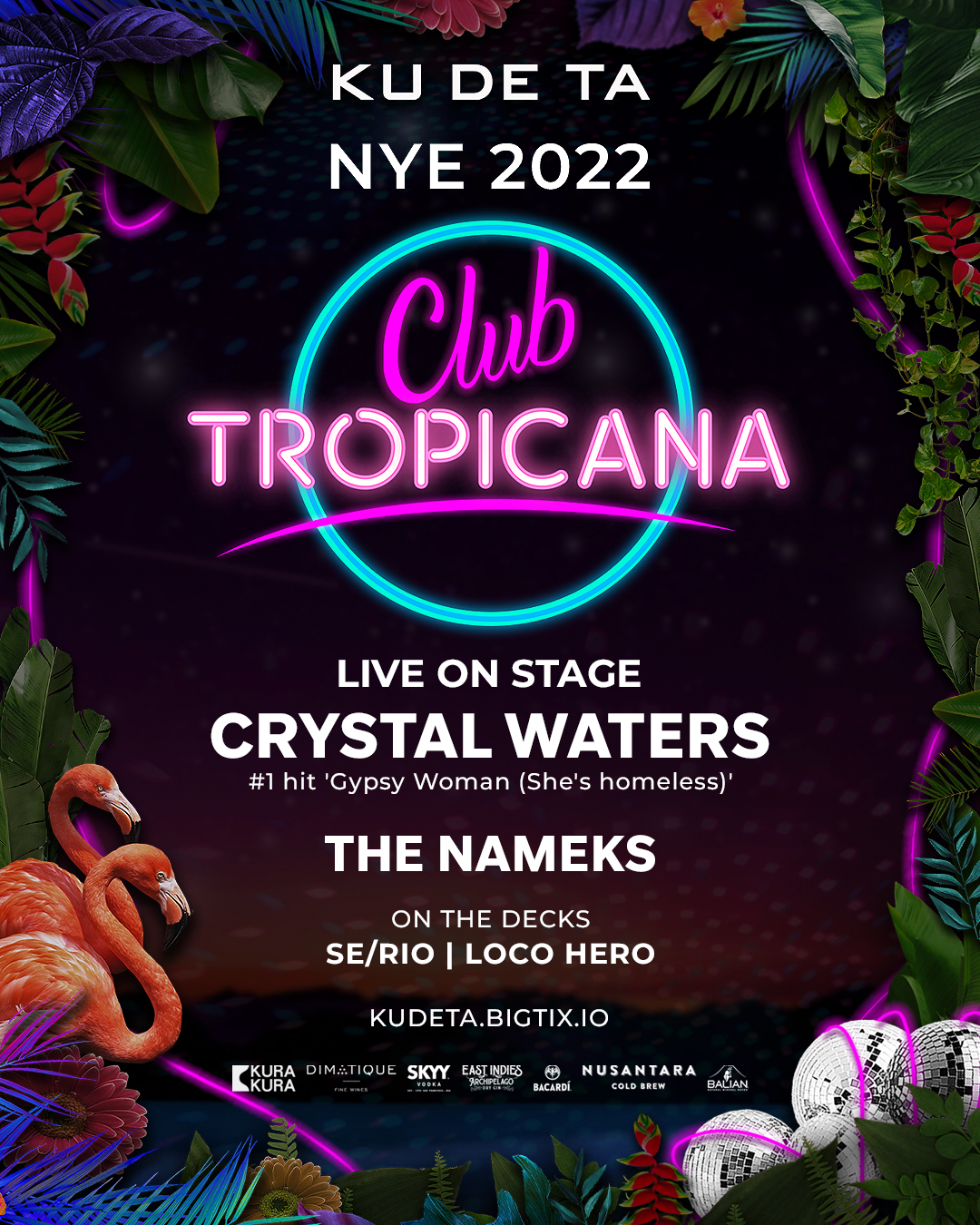 KU DE TA PRESENTS CLUB TROPICANA – SATURDAY DECEMBER 31ST
Saturday, 31st December 2022
5:00pm
KU DE TA PRESENTS CLUB TROPICANA, SATURDAY DECEMBER 31ST.
The OG of beach clubs Ku De Ta has long been synonymous with an up for it seasoned party crowd and with their Club Tropicana themed line up, you can expect the best of the best when it comes to embracing the all the island vibes to see in 2023.
American house and dance vocalist CRYSTAL WATERS will be taking the stage during the night, you'll know her from that incredibly infectious number #1 hit 'Gypsy Woman' and with the live performance theme continued with the island legends NAMEKS you are in for a great, hands in the air happy energy to end the year!
On the decks you'll also be treated by SE/RIO and LOCO HERO, both tried and tested Bali greats of the DJ scene.
At the time of writing General Admission phase 2 tickets are available at IDR 850,000.