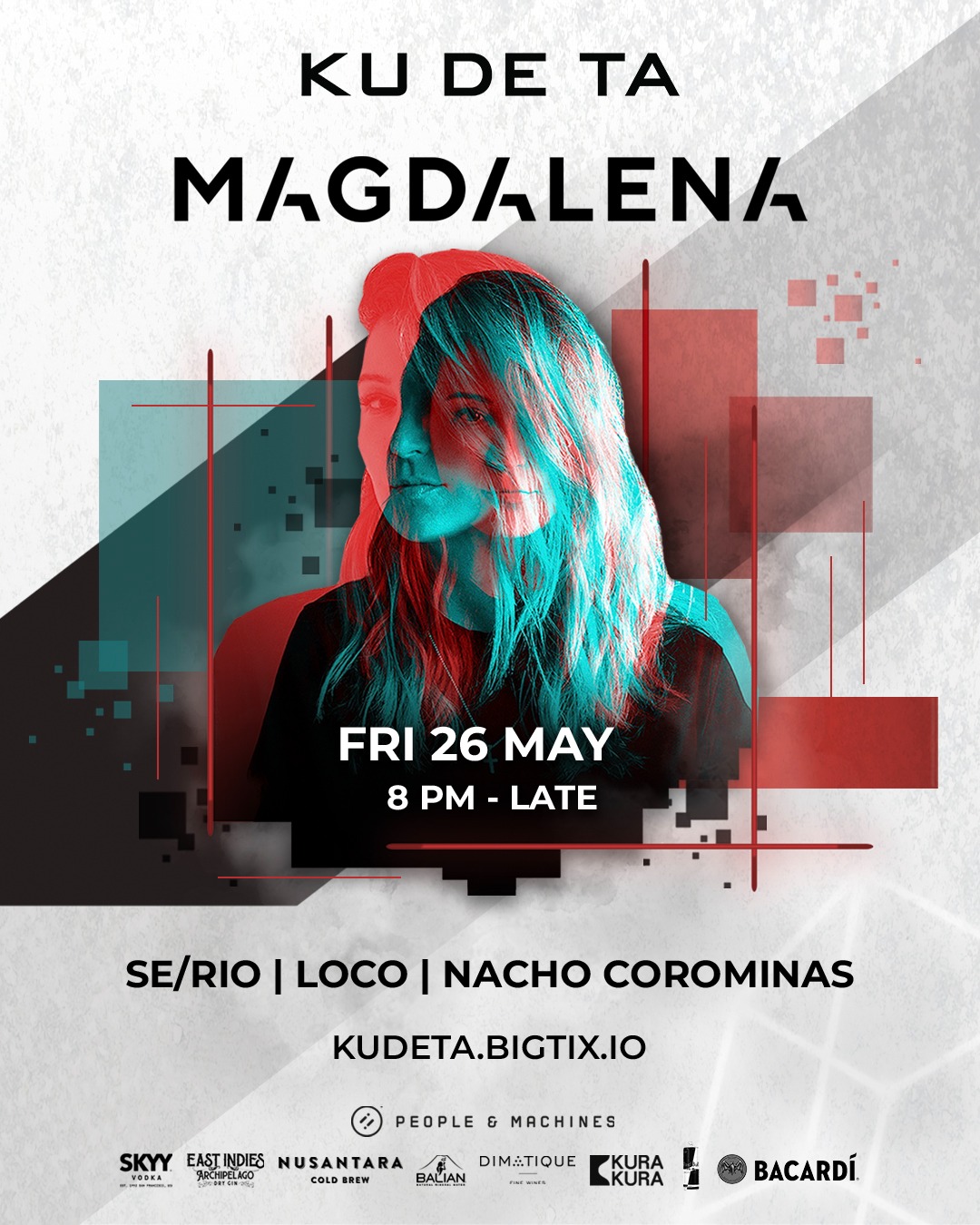 KU DE TA PRESENTS MAGDALENA – FRIDAY MAY 26TH
Friday, 26th May 2023
8:00pm
KU DE TA PRESENTS MAGDALENA – FRIDAY MAY 26TH
German DJ Magdalena is the real deal; an artist, promoter, and DJ who's been ingrained in the music scene since her teenage years.
She's been soaking up the sweet sounds of Hamburg and is now immersed in Germany's thriving deep melodic and indie-techno/house scene.
She'll be supported by: SE/RIO, LOCO and NACHO COROMINAS when she takes on Ku De Ta at the end of this month.
See you there.
Early bird tickets are available at the time of writing for IDR 400,000.