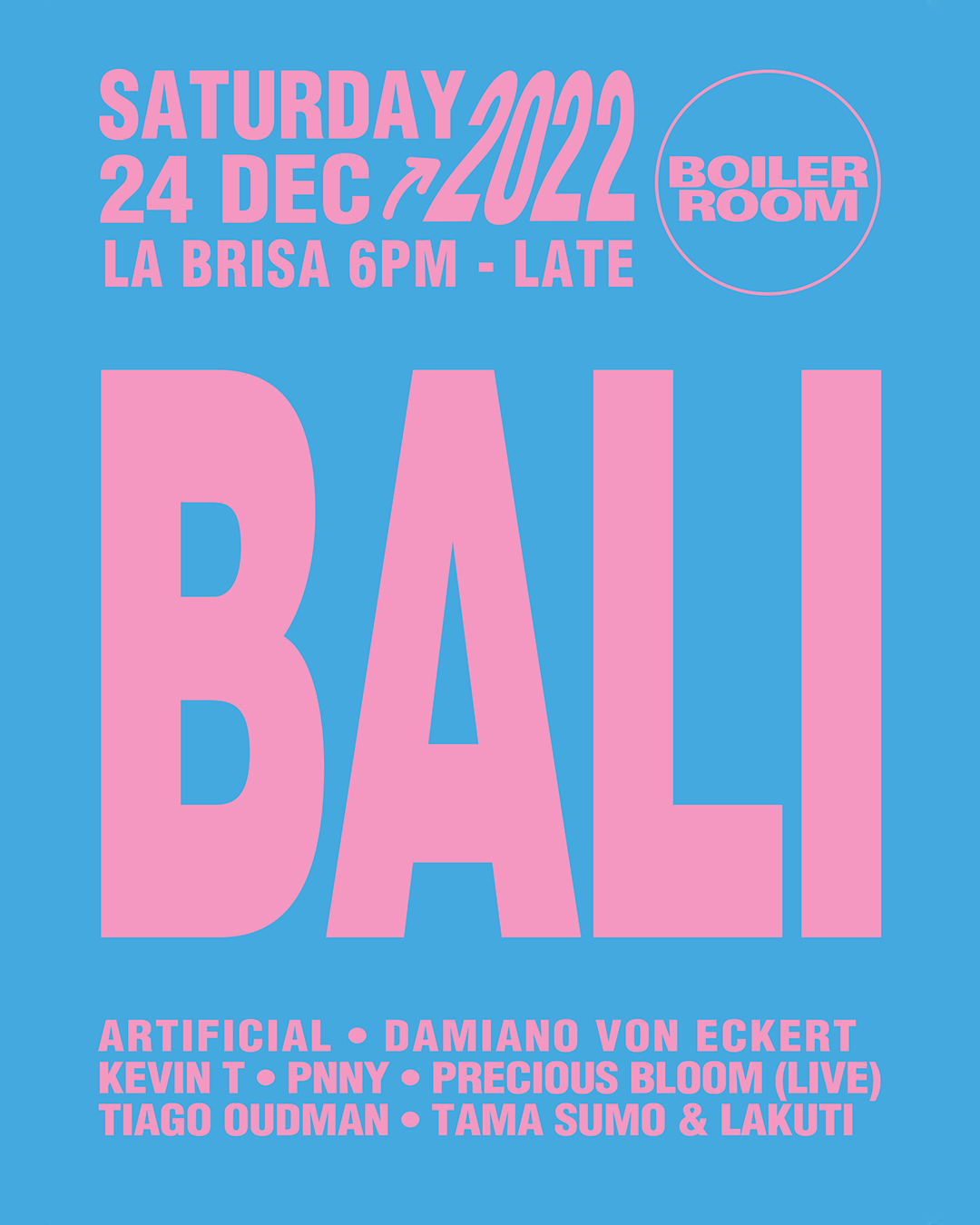 LA BRISA PRESENTS BOILER ROOM – SATURDAY DECEMBER 24TH
Saturday, 24th December 2022
4:00pm
LA BRISA PRESENTS BOILER ROOM, SATURDAY DECEMBER 24TH.
Send in your Christmas the only way it matters this year, with a Boiler Room set as sweet as Mrs Clause herself.
La Brisa will be hosting the viral 'one-and-onlys' this Xmas Eve for what will be a night for the memory books. The music broadcasters have streamed well over 3.5 billion minutes of music, with audiences of around 400,000 tuning in to watch the sets live, we already know most of Bali will be frothing to get into this one.
There'll be music from: ARTIFICIAL, DAMIANO VON ECKERT, KEVIN T, PNNY, PRECIOUS BLOOM (LIVE), TIAGO OUDMAN and TAMA SUMO & LAKUTI.
Tickets haven't been released at the time of writing but we're working harder than Santa's elves to make sure when they're out, you know about it.