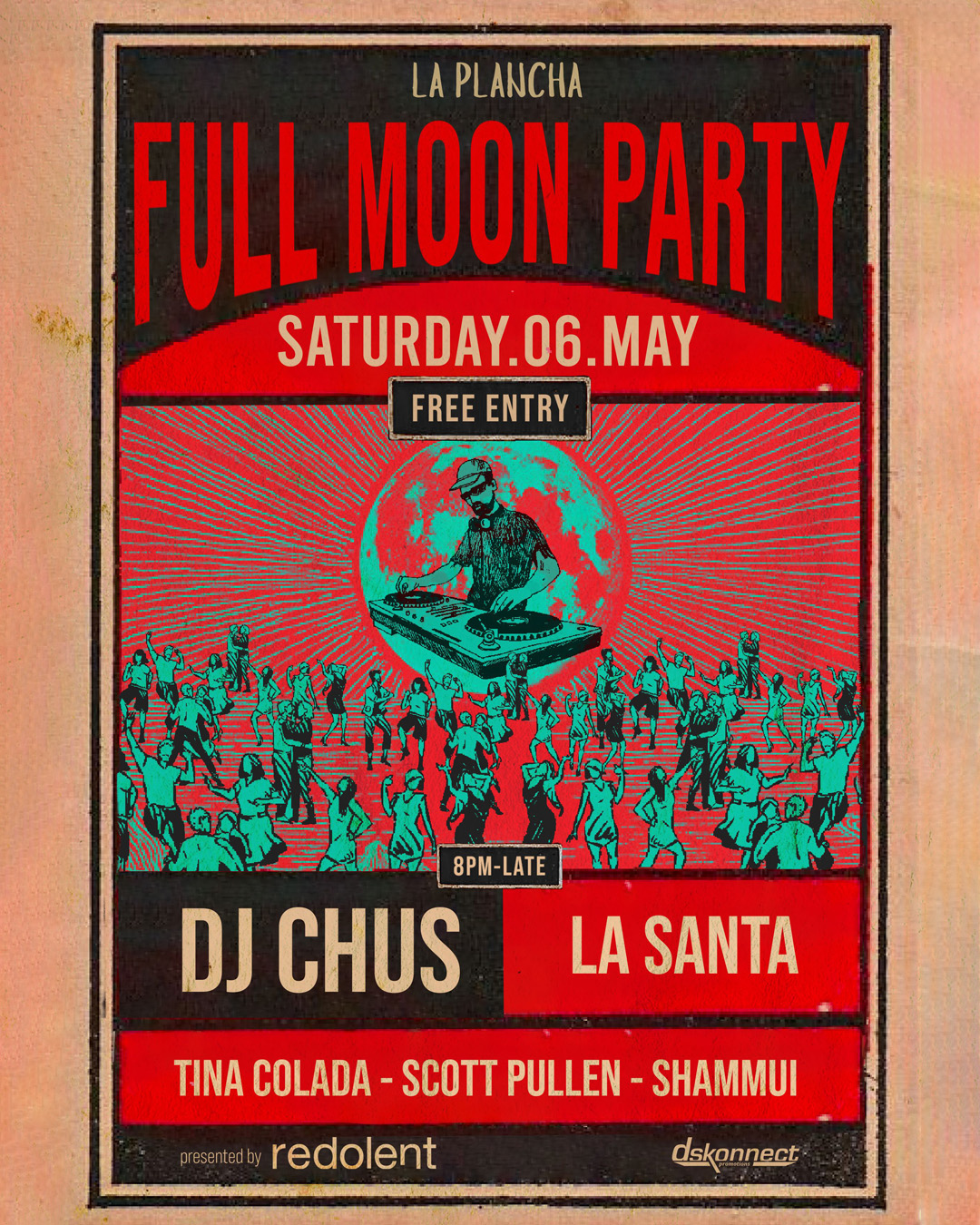 LA PLANCHA PRESENTS ITS FULL MOON PARTY – SATURDAY MAY 6TH
Saturday, 6th May 2023
8:00pm
LA PLANCHA PRESENTS ITS FULL MOON PARTY, SATURDAY MAY 6TH.
The bohemian beach-front escape is hosting it's very first edition full moon party this weekend. Nothing screams embracing the island life more than a party on the beach under the moonlight!
Beats will be by DJ CHUS and LA SANTA on the night. There'll be additional support from Bali residents: TINA COLADA, SCOTT PULLEN and SHAMMUI as well.
The event will have free entry, so just make your way to the La Plancha and be ready to get your groove on.
This'll be a special one, so we'll see you there!