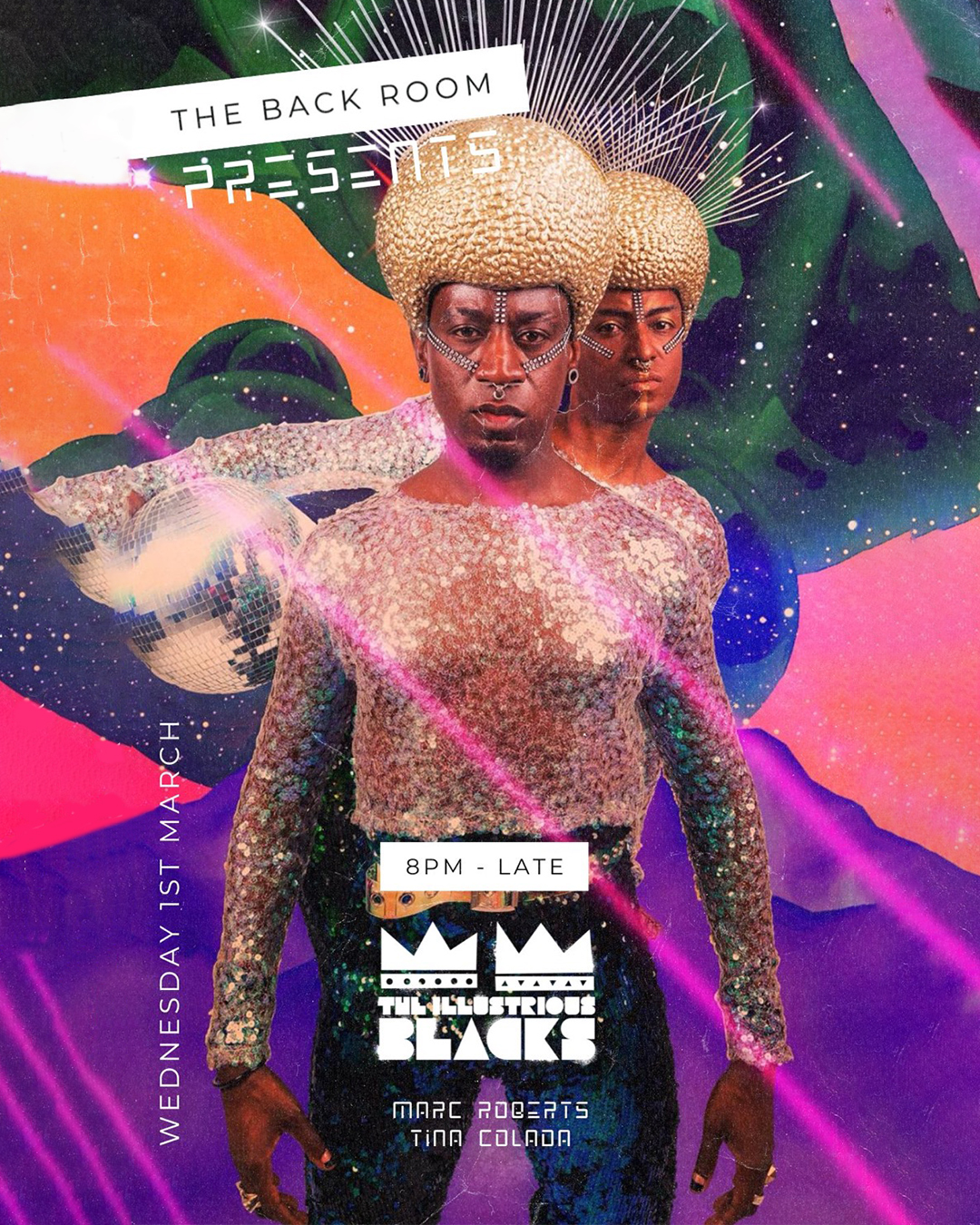 MASON BACKROOM PRESENTS THE ILLUSTRIOUS BLACKS – WEDNESDAY MARCH 1ST
Wednesday, 1st March 2023
8:00pm
MASON BACKROOM PRESENTS THE ILLUSTRIOUS BLACKS, WEDNESDAY MARCH 1ST.
To kick off the month of March, Mason Backroom are bringing in the one – and only – Illustrious Blacks for a night that we cannot emphasise harder that you do. not. miss.
The Illustrious Blacks have garnered global praise for their energetic sets which fuse together music, dance, theatre and fashion to the awe of their audiences.
The real-life married couple made up of Manchildblack and Monstah Black, take inspiration from artists such as Prince, David Bowie, Grace Jones and Depeche Mode, fusing futuristic funk, hypnotic house, space disco and synth-pop into what they call 'pulsating positivity for the planet'.
Between their extravagant energy, addictive vocals and undeniably slick beats, this is going to be a top-tier night full of colour and camp!!
Tickets at the time of writing are IDR 150,000. GRAB YOURS HERE.
As the duo themselves say, get your ass down there and live the Hype Life!