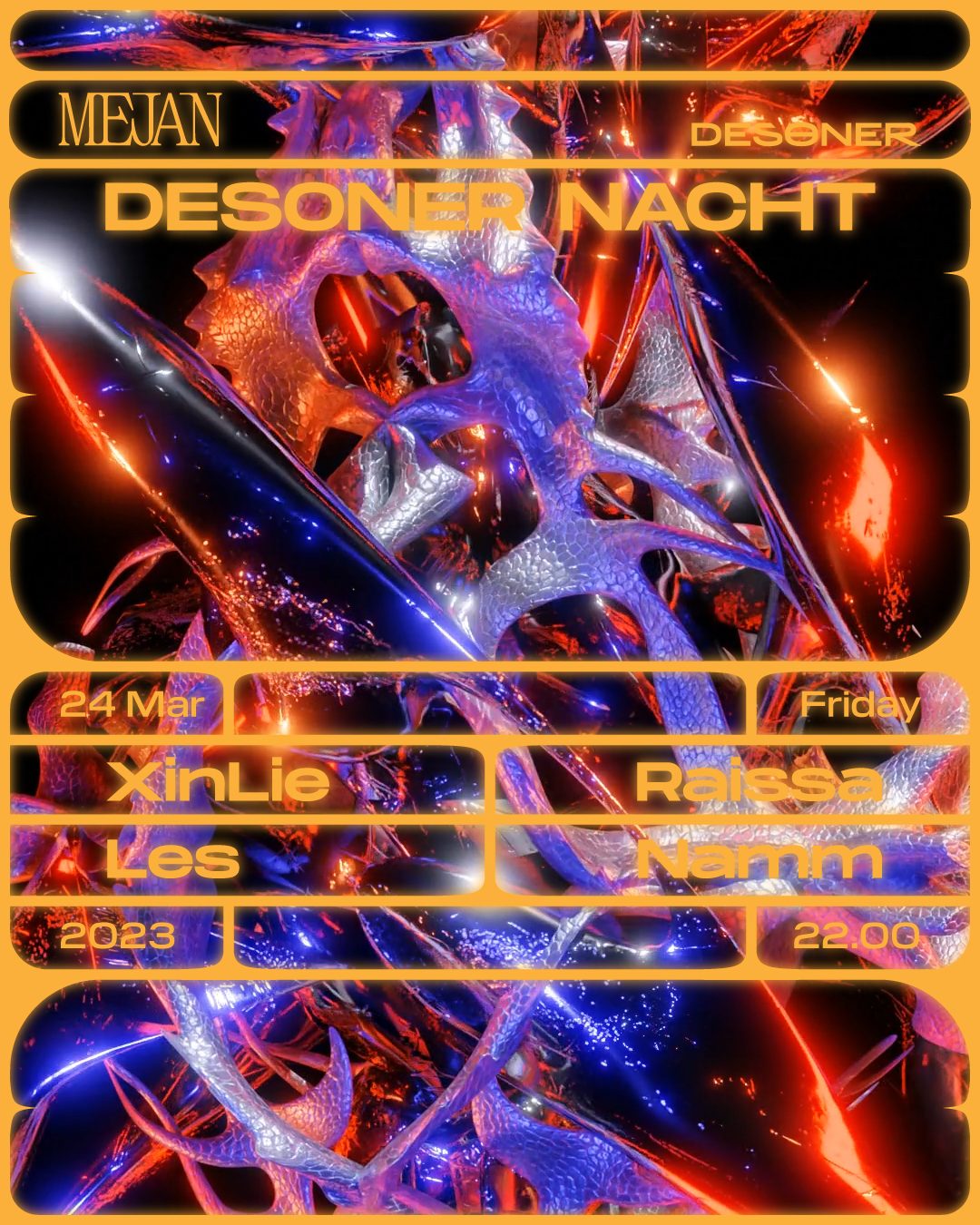 MEJAN PRESENTS DESONER – FRIDAY MARCH 24TH
Friday, 24th March 2023
10:00pm
MEJAN PRESENTS DESONER, FRIDAY MARCH 24TH.
Bandung-born DJ & producer Diannov Pamungkas AKA Xin Lie, made his DJ debut at hardcore punk shows, giving him a unique knowledge of percussion that he's incorporated into his personal style, coupled with influences from the wider contemporary club scene.
Merged with the industrial space of Mejan, this is the perfect venue for a unique soundscape to take centre-stage, so we can't wait to hear what Xin Lie comes up with this Friday.
There'll be additional support on the night from: Raissa, Les and Namm.
Tickets on the door will be IDR 200,000, but you can DM Desoner on Instagram for guest-list here.