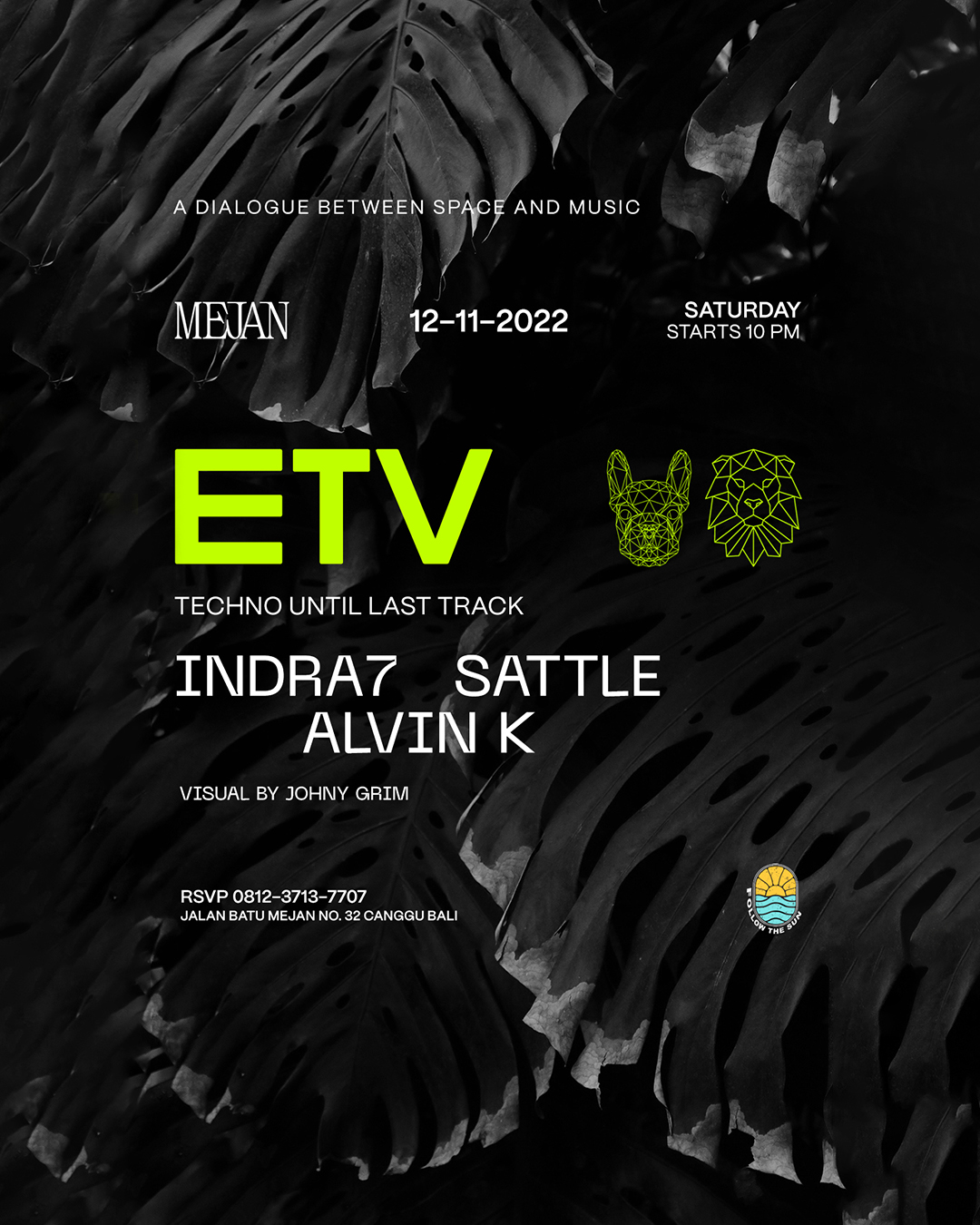 MEJAN PRESENTS ETV – SATURDAY NOVEMBER 12TH
Saturday, 12th November 2022
10:00pm
MEJAN PRESENTS ETV, SATURDAY NOVEMBER 12TH.
It's techno, 'till that very last track.
Get excited for a full blown audio and visual experience at Mejan every Saturday, with visuals in the industrial space produced and projected by JOHNY GRIM.
The audio part of the experience will be provided by: INDRA7, SATTLE and ALVIN K on the night.
You're in good hands, if techno is your vice, Mejan is your haven.
RSVP via WhatsApp here.