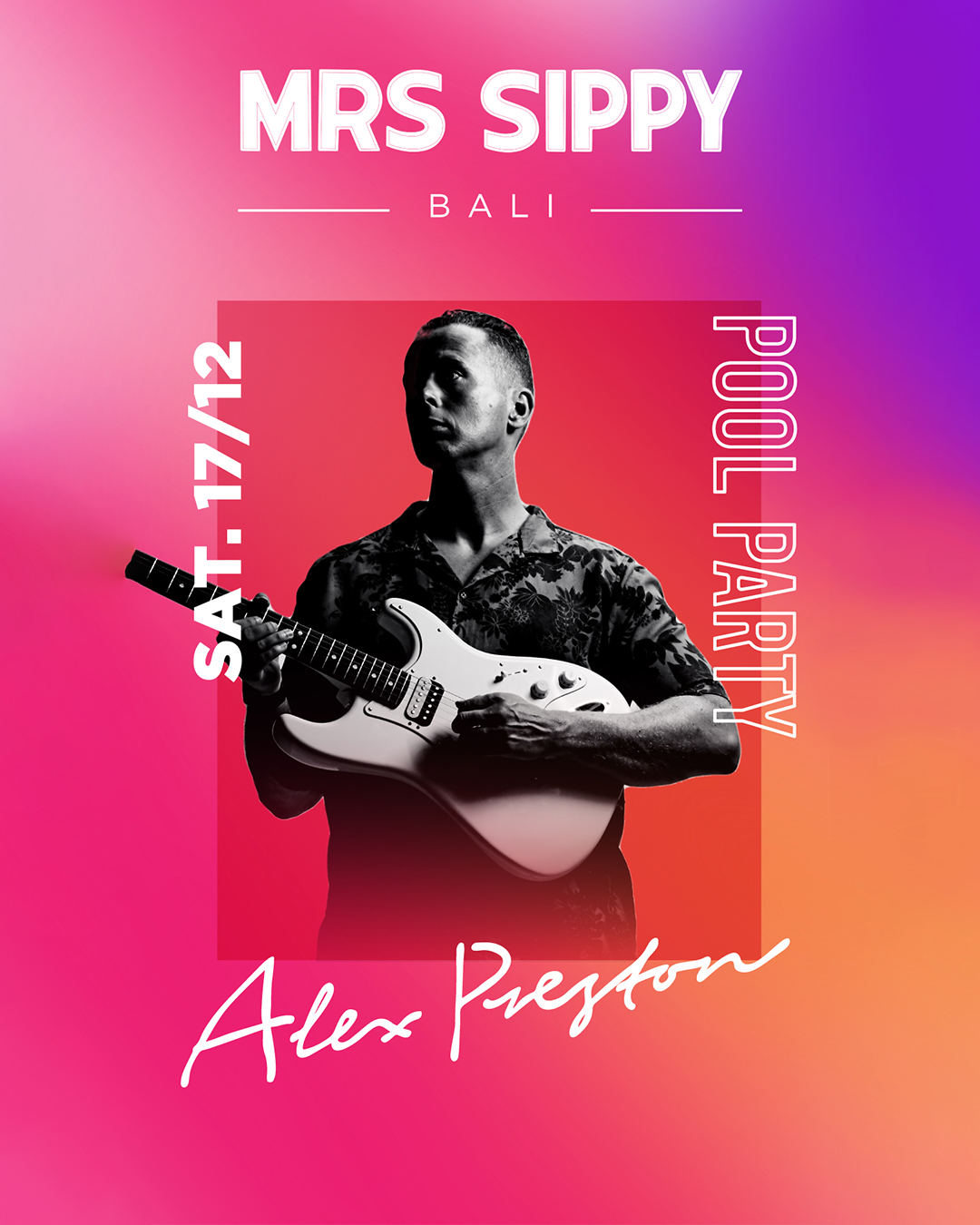 MRS SIPPY PRESENTS ALEX PRESTON – SATURDAY DECEMBER 17TH
Saturday, 17th December 2022
10:00am
MRS SIPPY PRESENTS ALEX PRESTON, SATURDAY DECEMBER 17TH.
Mrs. Sippy is welcoming Aussie artist Alex Preston this Saturday for one of their infamous pool parties.
The Sydney-native carefully blends his signature guitar skills with disco tinged bass lines, creating a unique and warm house sound to soothe the soul. This sounds like the ideal poolside soundtrack to us!
Early bird tickets have already sold out, but GA tickets are currently on sale for IDR 200,000.