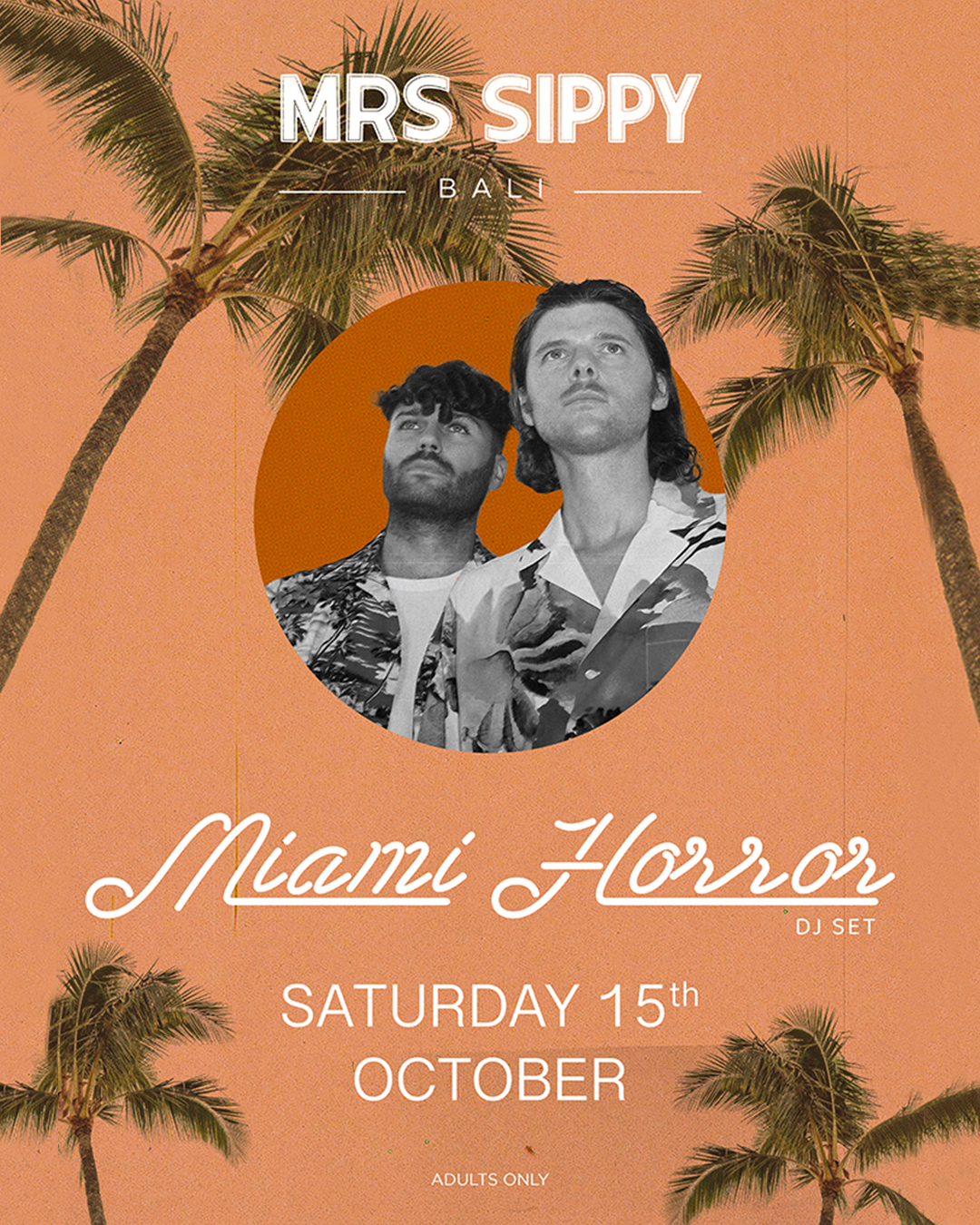 MRS SIPPY PRESENTS MIAMI HORROR – SATURDAY OCTOBER 15TH
Saturday, 15th October 2022
4:00pm
MRS SIPPY PRESENTS MIAMI HORROR, COMING THIS SATURDAY OCTOBER 15TH
No, this isn't a Miami Vice themed Halloween night, Miami Horror are an electronic band from Melbourne, Australia that you should be buying tickets to see at Mrs. Sippy this Saturday!!
Taking inspo from some of the most iconic dance and rock bands of the 1970s and 1980s, Miami Horror pull together the classics with add their own lil' house twist, creating something you probably haven't heard before…
Grab your caipirinha and get ready for a lit one.
Tickets are IDR 200,000 and you can GRAB THEM HERE.