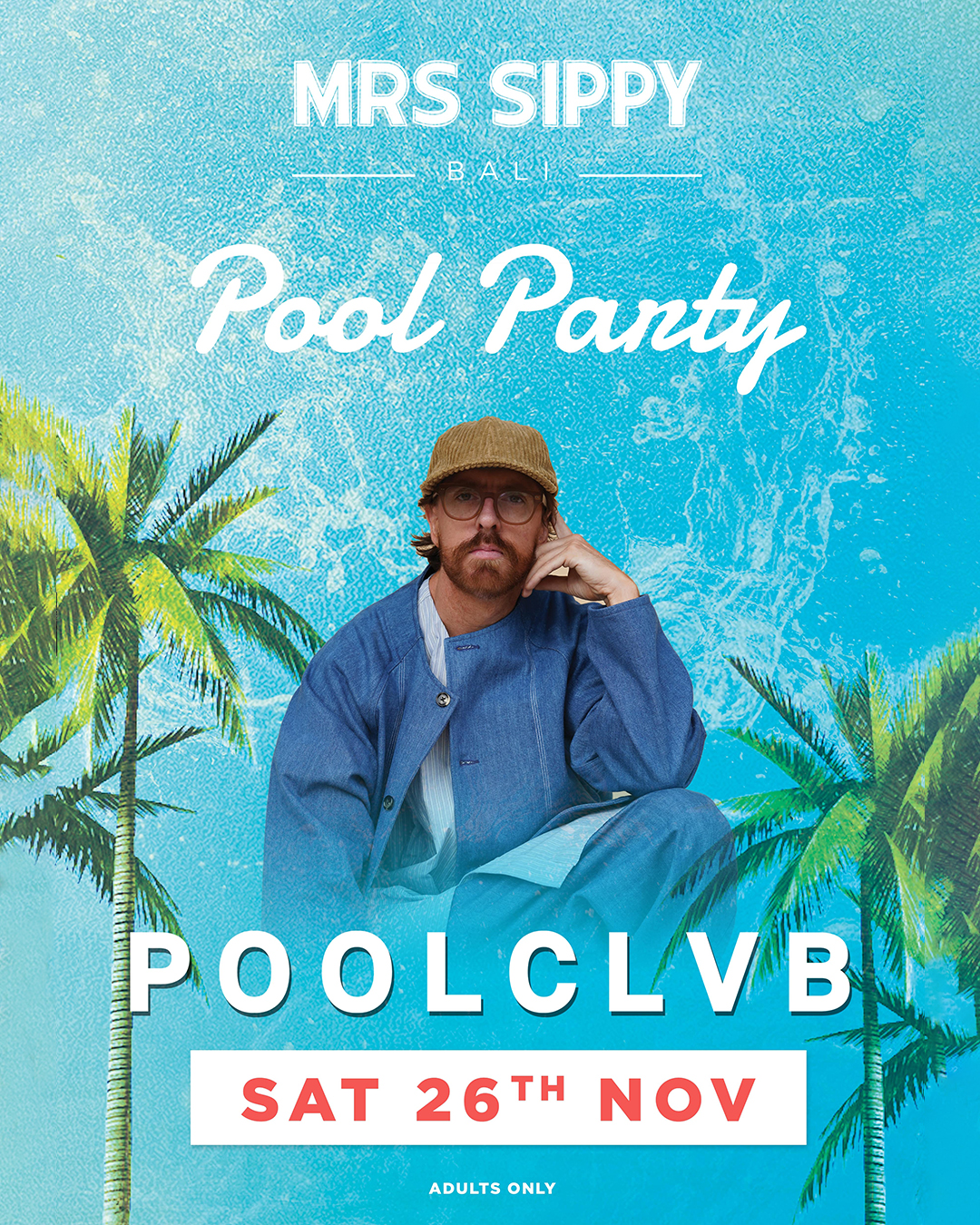 MRS SIPPY PRESENTS POOLCLVB – SATURDAY NOVEMBER 26TH
Saturday, 26th November 2022
10:00am
MRS SIPPY PRESENTS POOLCLVB ON SATURDAY NOVEMBER 26TH
Blending his love of house, full-bodied baselines and a tinge of nostalgia for the 90's, Poolclvb is sure to bring something new to his takeover at Mrs Sippy.
The overall chill vibe the guy oozes will keep you sat back and relaxed, with your favourite arvo cocktail in hand.
General Admission tickets are IDR 200,000.