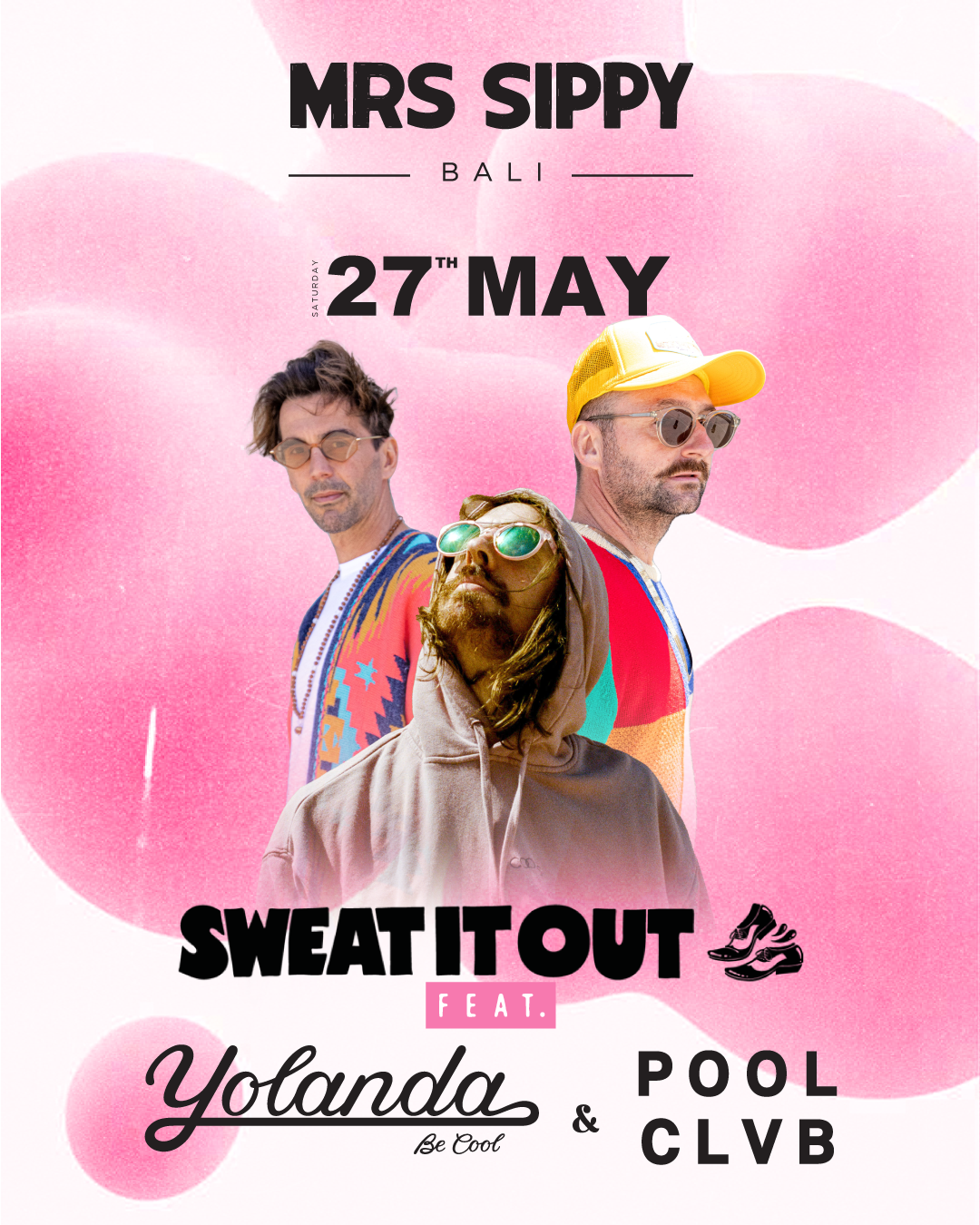 MRS SIPPY PRESENTS SWEAT IT OUT FT. YOLANDA BE COOL & POOLCLVB – SATURDAY MAY 27TH
Saturday, 27th May 2023
12:00pm
MRS SIPPY PRESENTS SWEAT IT OUT FT. YOLANDA BE COOL & POOLCLVB, SATURDAY MAY 27TH.
Get ready to Sweat It Out, as the label brings two of its biggest stars to Bali this summer. Yolanda Be Cool and Poolclvb will be heading to the ever-fun Mrs Sippy to treat you to a Saturday unlike any other.
Blending his love of house, full-bodied bass-lines and a tinge of nostalgia for the 90's, Poolclvb is sure to bring something new to his set, keeping you sat back and relaxed with your favourite arvo cocktail in hand.
He'll be joined by the nu-disco duo from down under, Yolanda Be Cool.
Early bird tickets have sold out, but general admission tickets are still available for IDR 300,000.