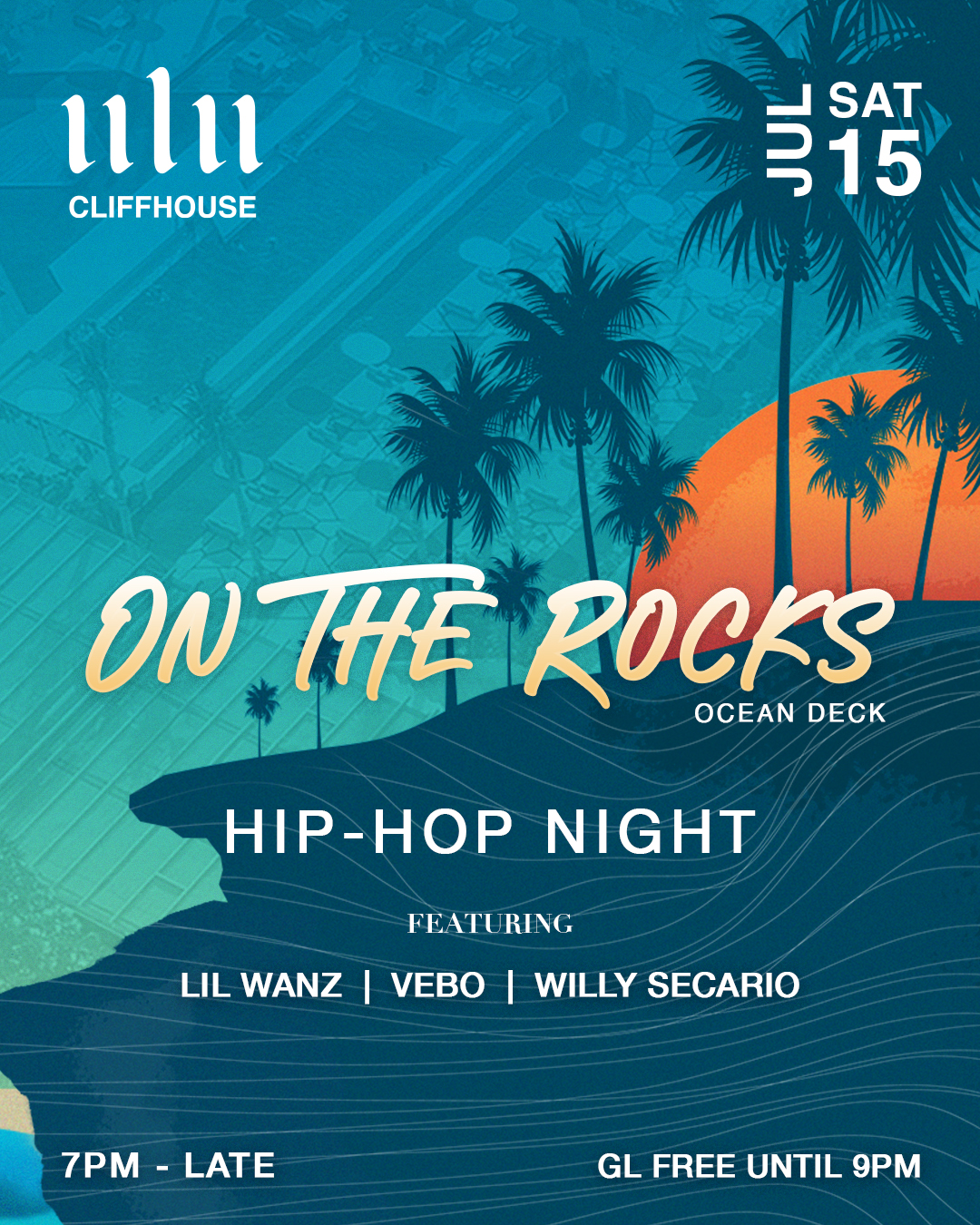 ON THE ROCKS AT ULU CLIFFHOUSE – SATURDAY JULY 15TH
Saturday, 15th July 2023
7:00pm
ON THE ROCKS AT ULU CLIFFHOUSE, SATURDAY JULY 15TH
Ulu Cliffhouse presents On The Rocks, their Hip-Hop night which takes over the venue's more secluded Ocean Deck.
Featuring music from all your favourite Hip-Hop artists, wether you're an East or West coast Stan, Cliffhouse have got you covered.
Beats on the night will be provided by VEBO, LIL WANZ and WILLY SECARIO.
Entry is free before 9pm on guest-list.