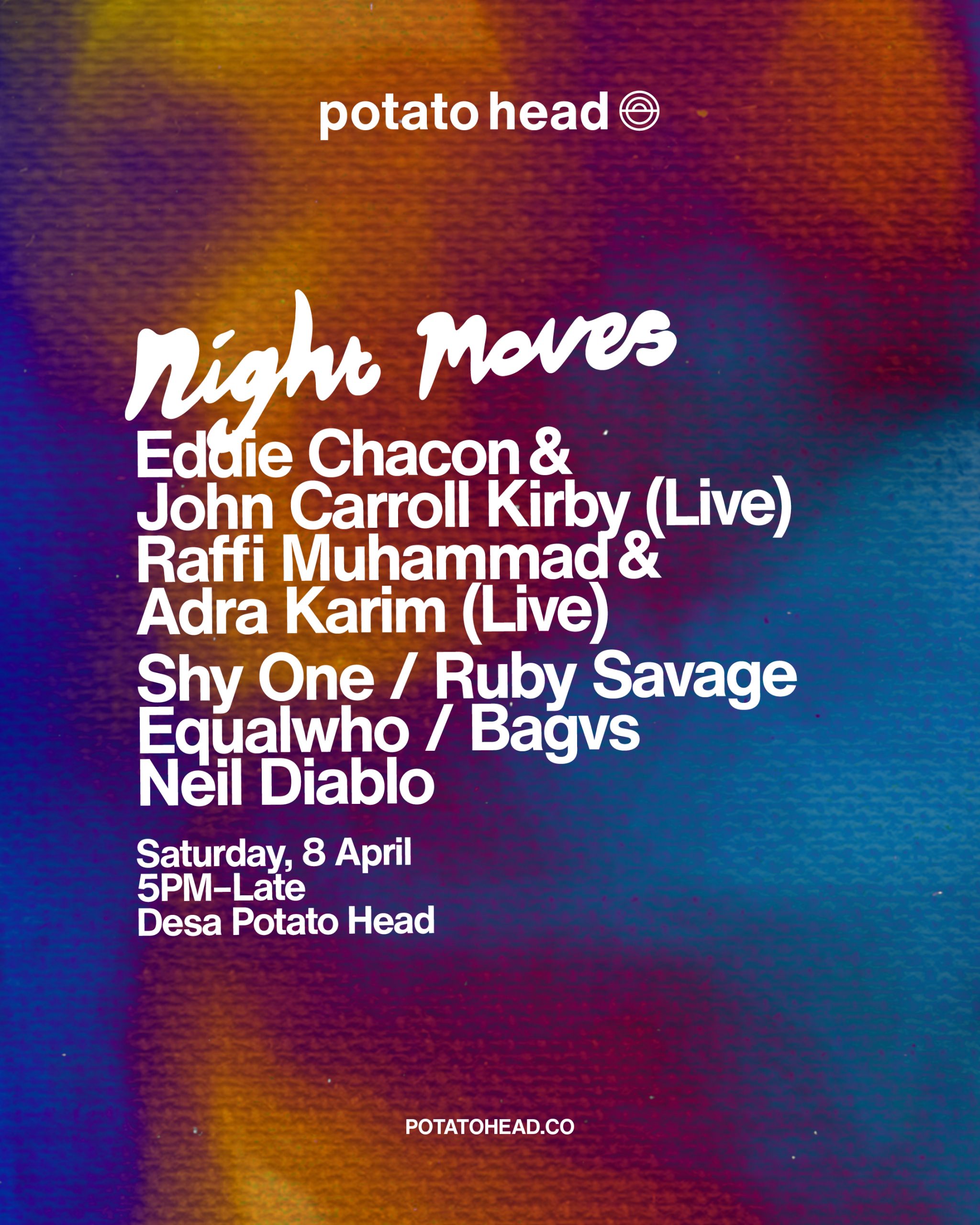 POTATO HEAD PRESENTS NIGHT MOVES – SATURDAY APRIL 8TH
Saturday, 8th April 2023
5:00pm
POTATO HEAD PRESENTS NIGHT MOVES, SATURDAY APRIL 8TH.
Night Moves present a hand picked crowd of international artists and local talent to play across two stages this Saturday, April 8th.
With a characteristically British roster of talent on the Bar Deck, there'll be Shy One and Ruby Savage going back-to-back to bringing that distinctively London sound to Bali's shores. There'll also be Manchester's Neil Diablo bringing his own Balearic sound, and local favourites Equalwho and Bagvs will support on the deck.
In the Amphitheatre, John Carroll Kirby & Eddie Chacon will bring a soul-rich fusion of vocals and instrumentation to the outdoor space, with Indonesian artists Adra Karim & Rafi Muhammad completing the open-air line-up.
Between both stages and the thoughtful curation of artists, there's something for everyone at Potato Head this Easter weekend, hit it up and you'll definitely catch a couple members of the SBL team grooving on the dance floor.
This event will have free entry,learn more about it HERE.