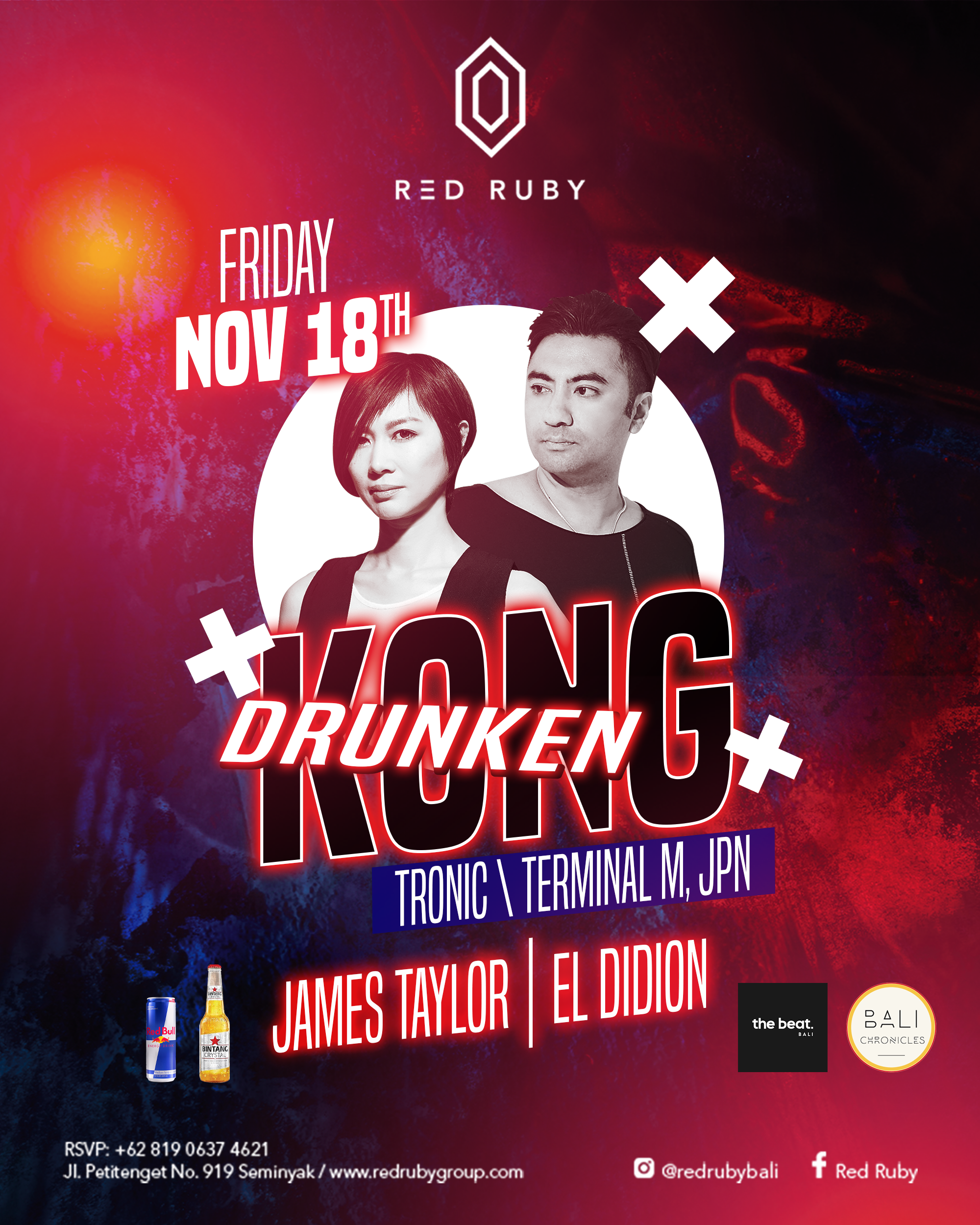 RED RUBY PRESENTS DRUNKEN KONG – FRIDAY NOVEMBER 18TH
Friday, 18th November 2022
10:00pm
RED RUBY PRESENTS DRUNKEN KONG, FRIDAY NOVEMBER 18TH.
The Tokyo duo made up of D. Singh and DJ Kyoko came together to form Drunken Kong after a one-off rogue decision to make a track together.
Since then, they've gone from success to success, garnering hype and attention from some of the world's best DJs including Carl Cox, Adam Beyer, Christian Smith and Deadmau5.
Having become main players on the Tokyo techno scene, the duo consistently bring something new every time they perform. No doubt they'll bring their own slice of the land of rising sun to Red Ruby.
There'll be support from James Taylor and El Didion on the night.
RSVP or book tables through WhatsApp here.