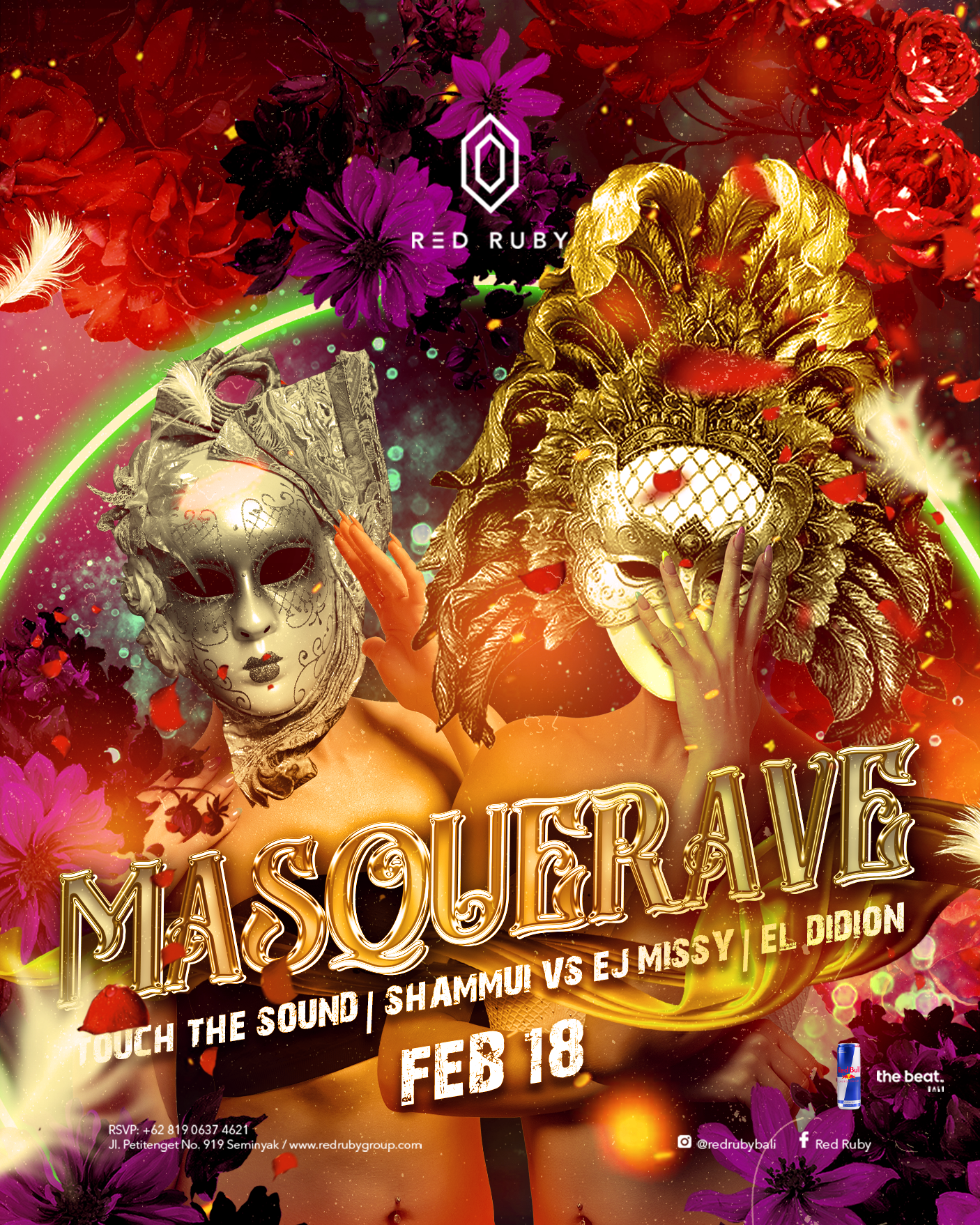 RED RUBY PRESENTS ITS MASQUERAVE – SATURDAY FEBRUARY 18TH
Saturday, 18th February 2023
10:00pm
RED RUBY PRESENTS ITS MASQUERAVE, SATURDAY FEBRUARY 18TH.
A carnival is heading to Red Ruby this Saturday, so get ready hide your identity and rave like no one know's who you are!!
The temple of house and techno will be decked out in decorations, special visuals, and even feature carnival dancers on the night.
There'll be music from: TOUCH THE SOUND, SHAMMUI VS EJ MISSY and EL DIDION. on the night.
You'll be able to grab a free mask with each ticket or booking, or buy one in Red Ruby's very own mask shop.
RSVP for tables and larger bookings via WhatsApp here.