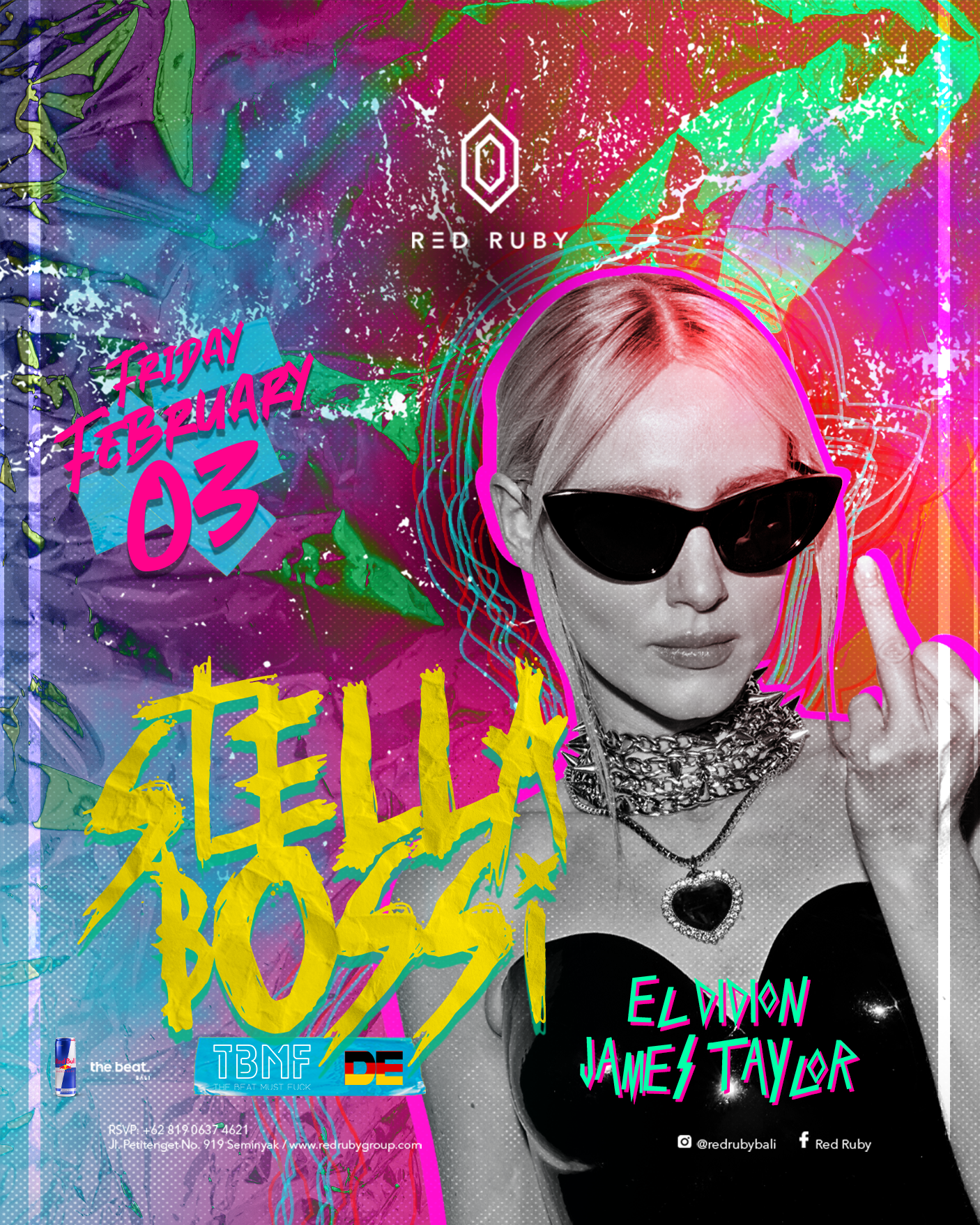 RED RUBY PRESENTS STELLA BOSSI – FRIDAY FEBRUARY 3RD
Friday, 3rd February 2023
10:00pm
RED RUBY PRESENTS STELLA BOSSI, FRIDAY FEBRUARY 3RD.
DJ, internet personality and techno wiz Stella Bossi oozes as much fun as the Instagram that proceeds her.
In the four months she's been releasing music, she's already racked up more streams than most well-established techno labels, leading to her residency with symbiotikka Party at the notorious Kit-Kat Club in Berlin.
This'll be a night full of beats that'll get you dancing like Bossi herself (check her Insta for the very… unique moves).
At the time of writing tickets are IDR 200,000, so grab them while they're still a steal!