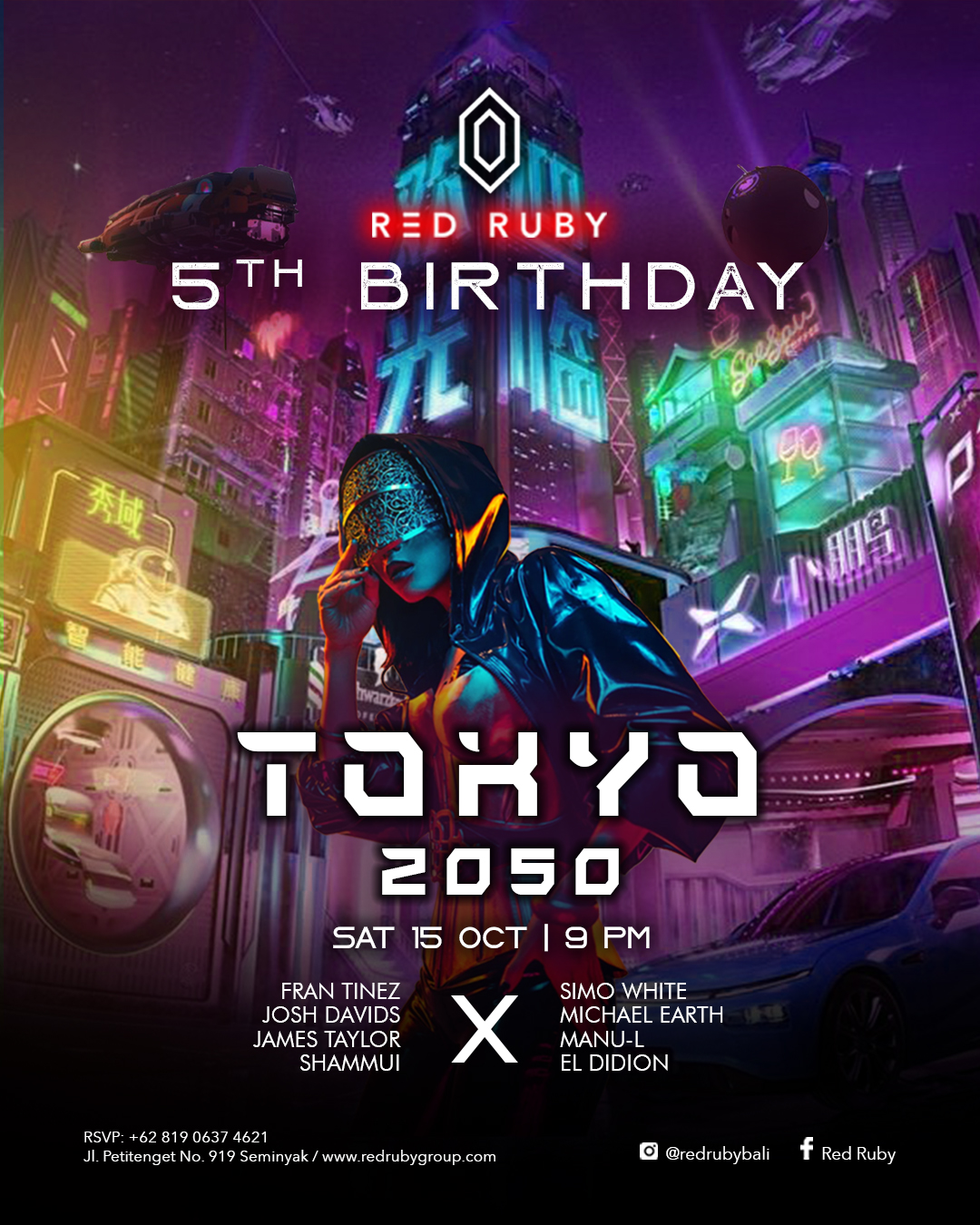 RED RUBY'S 5TH BIRTHDAY: TOKYO 2050 – SATURDAY 15TH OCTOBER
Saturday, 15th October 2022
9:00pm
RED RUBY'S 5TH BIRTHDAY: TOKYO 2050 – SATURDAY 15TH OCTOBER
Red Ruby is celebrating its 5th birthday with a Tokyo 2050 cyberpunk party, transporting clubbers to a futuristic world of techno ravers and cyber dancers!!
Get ready to enter a neon city with LED shows, aerials and futuristic cosplay, along with much, much more.
On top of the themed party, they'll be music from some of Bali's best resident DJs including: Fran Tinez, Josh Davids, James Taylor, Shammui, Simo White, Michael Earth, Manu-L and El Didion.
This is going to be one hell of a night!!
If that wasn't enough, Red Ruby are offering free B-Day drinks and canapés from 9-11pm on their terrace and prizes for best dressed attendees.
We'll see you there!!