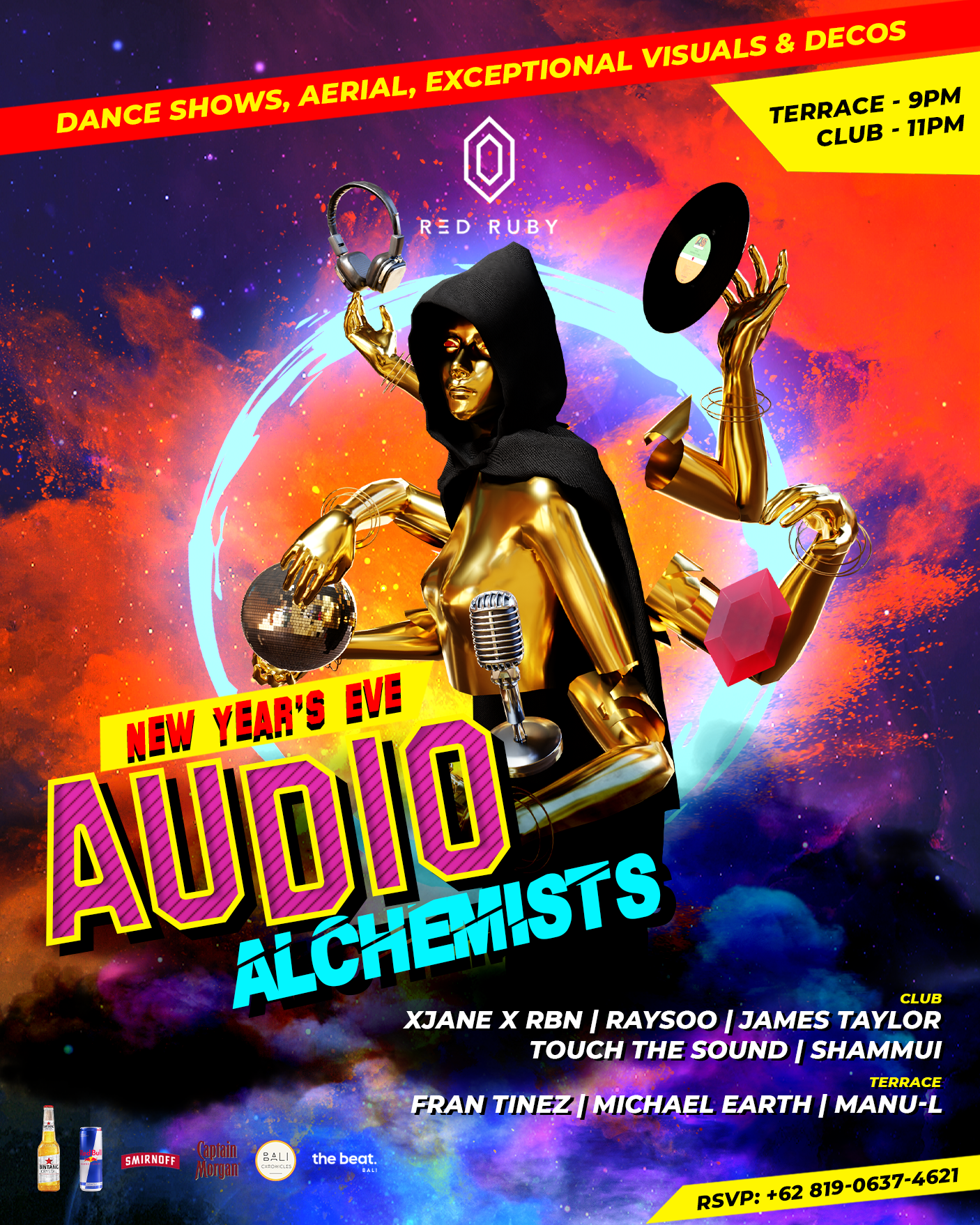 RED RUBY'S AUDIO ALCHEMISTS THIS NYE – SATURDAY DECEMBER 31ST
Saturday, 31st December 2022
9:00pm
RED RUBY'S AUDIO ALCHEMISTS THIS NYE, SATURDAY DECEMBER 31ST.
Missing the enclosed walls, hectic atmosphere and the luxury of aircon that city nightclubs provide? If that fits the bill for you, Red Ruby is where you're going to want to head this NYE.
They're throwing a full blown Audio Alchemists event, so expect dancers (of the professional kind, not your average Joe busting a move), aerial acrobatics and some insane visuals to celebrate 2022 finally coming to a wrap. Beats will be provided by: XJANE X ROBIN, JAMES TAYLOR, TOUCH THE SOUND and SHAMMUI in the club, with FRAN TINEZ, MICHAEL EARTH AND MANU-L taking their turns on the terrace.
If there's one thing Red Ruby know how to do, it's how to party, so this is a dead-set option for those of you who prefer indoor fireworks (and the fact you can't tell the sun has risen).
RSVP VIA WHATSAPP FOR TABLES HERE.