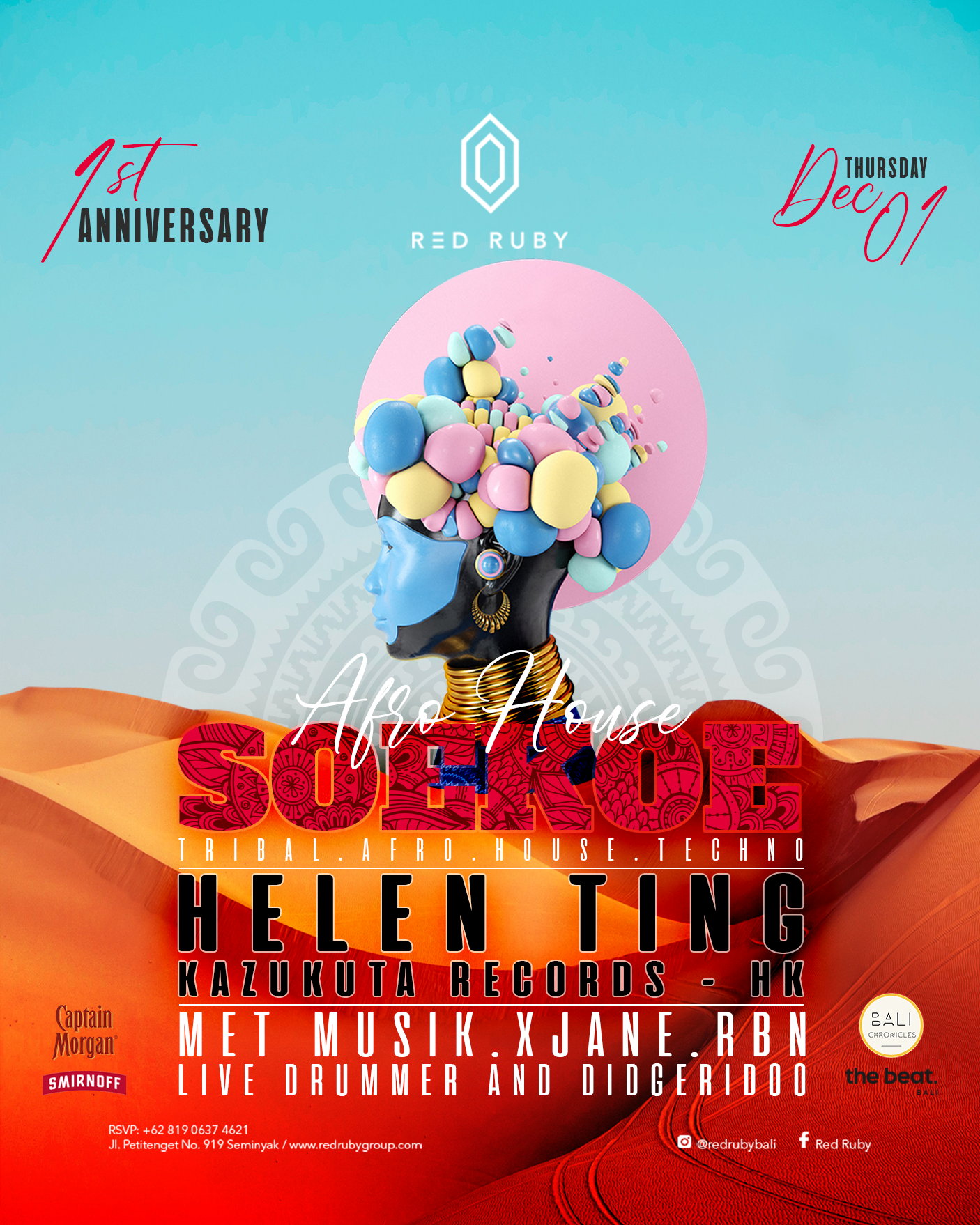 RED RUBY'S SOEKOE ANNIVERSARY – THURSDAY DECEMBER 1ST
Thursday, 1st December 2022
11:00pm
RED RUBY'S SOEKOE ANNIVERSARY, THURSDAY DECEMBER 1ST.
Red Ruby are celebrating the first anniversary of their afro-house night, SOEKOE, on December 1st.
Gear up for a tasteful mix of tribal, afro house and techno music spun in celebration of the popular night at one of Bali's music meccas.
Hong Kong heavyweight DJ HELEN TING (Kazukuta Records) will be headlining the night, with support from MET MUSIK, XJANE and RBN. There'll even be the spicy addition of a live drummer and didgeridoo for the night.
RSVP via WhatsApp here.