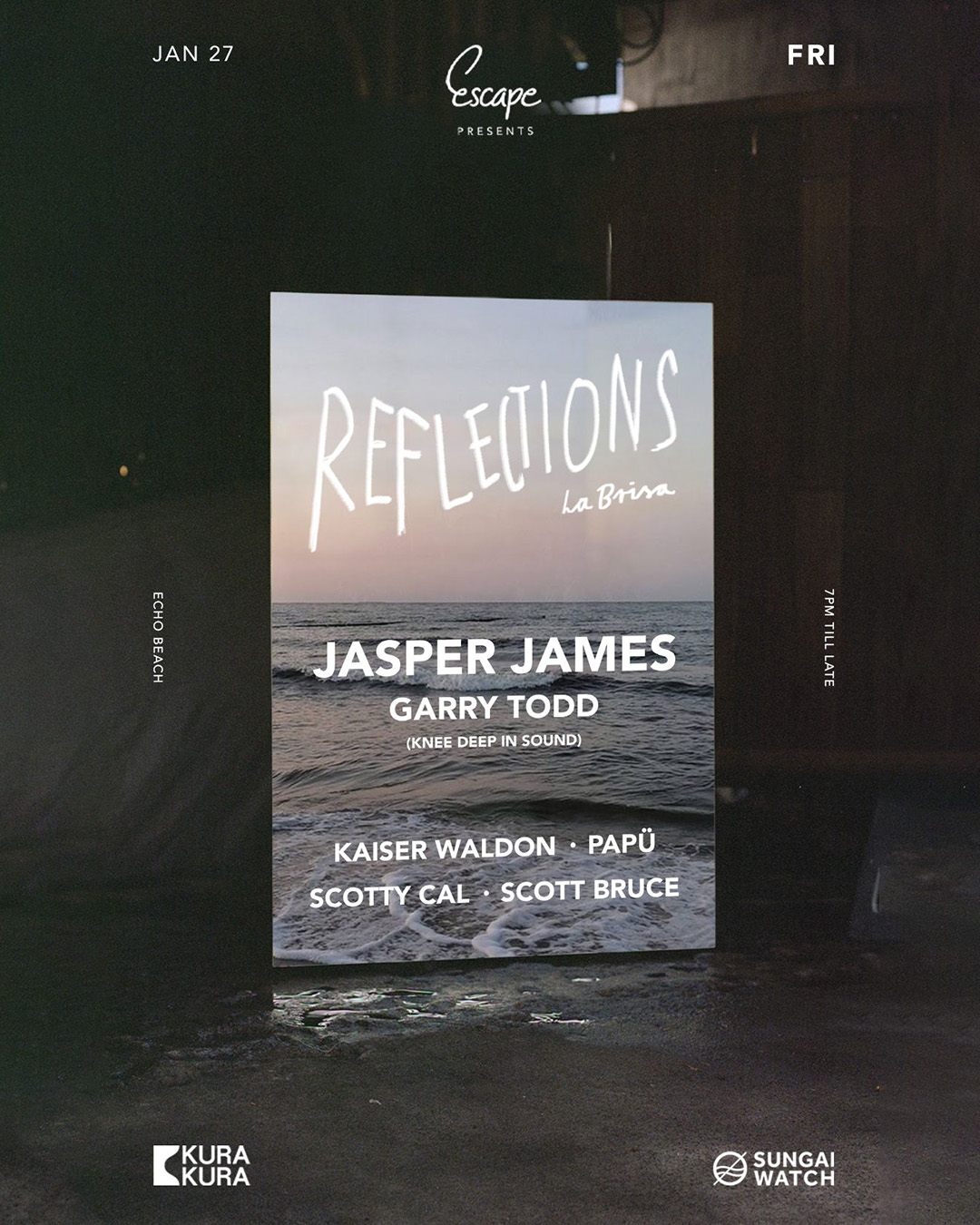 REFLECTIONS AT LA BRISA FEATURING ESCAPE – FRIDAY JANUARY 27TH
Friday, 27th January 2023
7:00pm
REFLECTIONS AT LA BRISA FEATURING ESCAPE, FRIDAY JANUARY 27TH.
Reflections is back, and bringing its well versed crew: Escape, Sungai Watch & Kura Kura.
The event focuses in on the past and present of our stunning island, and how we should all take a 'lil more care, and be a 'lil more responsible for our 'party footprints'.
Scottish DJ Jasper James will be headlining the event, with the oh-so-smooth house and techno sound that's carried him into some of the best venues on this planet, such as: Fabric, The Warehouse Project, Smartbar, Blitz, Lux, Bobbeaman and of course, Sub Club. And all that doesn't even include the year-long residency James held at South-London cult favourite underground club Phonox (believe me, one of the best in London).
Joining James will be the very eclectic Garry Todd from the Knee Deep in Sound Label and the regular Escape Bali residents: Scott Bruce, Papü, Kaiser Waldon and Scotty Cal.
With some of our London roots at the SBL office, we're frothing at these two artists headlining the next event, so you'll definitely see us busting moves there!
Early bird tickets are on sale at the time of writing for IDR 100,000. Grab yours now, and spend the difference on some Bintangs for you and the crew.